Living in a hot and humid country like Singapore usually means sweating is inevitable – especially when you're travelling about. This causes sebum and dead skin cells buildup, creating back acne, or bacne for short a more common problem than we think.
Why do we get back acne?
As acne tends to build up in the areas rich in sebaceous glands, such as our backs, these are the areas where our pores can easily get clogged, inflaming our skin and attracting acne bacteria. And as we tend to only change our clothes at the end of the day, tons of grime, sweat and oil get trapped, further aggravating your acne.
Just like how acne on our face can affect our confidence, the same goes for bacne. While we do know blemishes shouldn't affect our self-worth, it is understandable if your bacne is preventing you from wearing the clothes that you want to.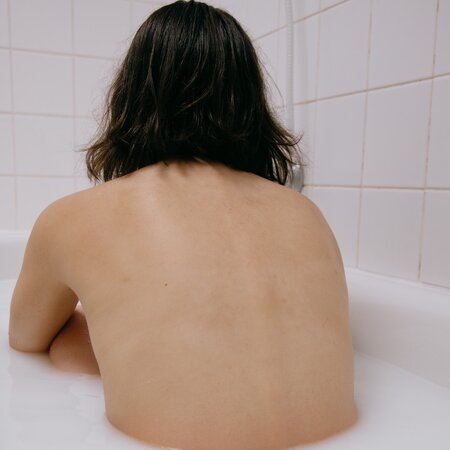 Just like regular facials, back facials are similar skin treatments that help to boost skin health and collagen as well as reduce acne scars, the only difference? It's for your back. But just because we don't look at our backs as often as our faces don't mean we can give them the tender, loving care it deserves. After all, don't you want a smooth, exfoliated and acne-free back when you slip on that bikini or backless dress?
If you're looking for a solution, or just in general, want to treat yourself and enhance your back, here are some back facials that you can try.
1. La Bacial at La Source Spa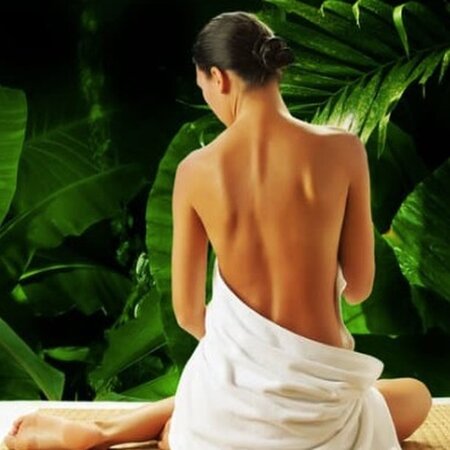 A highly popular 60-minute, customisable beauty ritual, La Source Spa's La Bacial is a restorative treatment for your back, promising to give you glowing skin. Just like a facial, this treatment starts with a gentle scrub for exfoliation before moving on to a manual extraction process to remove any impurities and blackheads.
This is then followed by a session of Omega Light Therapy to banish any acne-causing bacteria, reduce inflammation, even out your skin tone, as well as encourage collagen production. But our favourite part has to be the relaxing back, neck, and shoulder massage. And if the treatment doesn't rejuvenate you, the massage surely will. Lastly, a purifying mask made with humic acid, fulvic acid and trace elements, is slathered onto your back to rejuvenate your skin, giving your back a gorgeous and hydrated glow.
La Source Spa is located at 581 Orchard Road, voco Orchard, Singapore.
You may also check out the brand's website and on Facebook and Instagram.
2. Dare To Back Treatment at Bio Aesthetic Medispa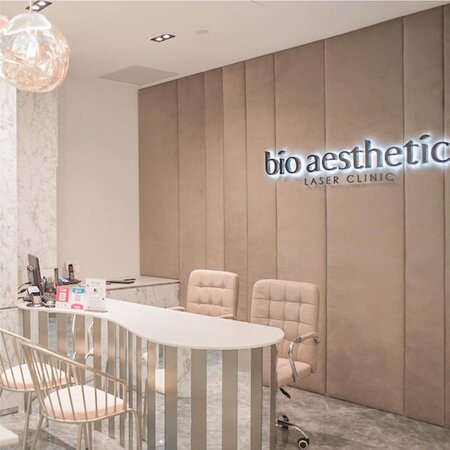 Gain confidence to bare your back with the Dare To Back Treatment at Bio Aesthetic Medispa. The body version of their Skin Acne Repair treatment, this procedure is a seven-step beauty solution that helps to get rid of your acne. Using a combination of alpha hydroxy acids (AHAs) and beta hydroxy acids (BHAs) to first exfoliate your skin, a salicylic azeliac peel is then applied to the skin to unclog your pores and kill bacteria.
But the treatments don't stop there — the medispa is known for their advanced technology and this treatment is no exception. Combining ultrasonic technology and cryotherapy, these machines help to aid skin repair and boost skin collagen. The final step is a clarifying mask application to really draw out all the toxins to give your back the smooth, clear skin you deserve.
Bio Aesthetic Medispa is located at 390 Orchard Road.
You may also check out the brand's website and Instagram.
3. Scar Reduction Photodynamic Back Treatment at Renaza Wellness Lifestyle Lab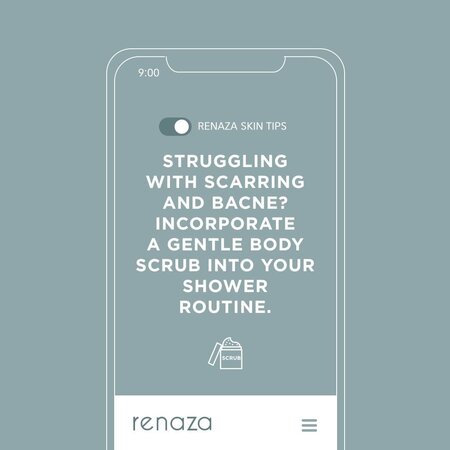 If you're struggling with bacne scars, then this treatment at Renaza Wellness Lifestyle Lab has got your back — literally. The annoying thing about acne is that even after the inflammation has subsided, you still have to deal with the pesky scars it leaves behind. While a daily spot treatment might help to fade the scars, sometimes you just have to bring in the big guns.
With the Scar Reduction Photodynamic Back Treatment, you'll be treated to a Diamond Peel, a painless microdermabrasion procedure that helps to remove dead skin cells while boosting new skin renewal. After that, LED therapy is then utilised to fade your existing scars and prevent any new bacne from forming. Lastly, a soothing and pampering mask is applied to your back, ensuring the skin is brighter, hydrated and moisturised.
Renaza Wellness Lifestyle Lab is located at 8A Marina Blvd., #B2-B3, Singapore.
You may also check out the brand's website, Facebook and Instagram.
4. Carbon Laser Peel at Mizu Aesthetic Clinic
Just like facial acne, bacne takes time and consistent treatments in order for the procedure to be effective. While Mizu Aesthetic Clinic is known for its facial lasers and aesthetic injections, they also have great laser treatments that you can apply to your back.
If you're looking to fade your acne scars, the Carbon Laser Peel is a great option for you to try. Through the application of carbon powder, which is then removed with a laser, the carbon powder is able to penetrate deep into the pores and allows the laser to focus its energy more effectively and target active acne. This helps to stimulate collagen production in the skin, giving the benefit of plumper, glowing skin with diminished fine lines and wrinkles. Because the laser has a long pulse, it also helps reduce body hair — resulting in pores that get less easily clogged.
Mizu Aesthetic Clinic is located at 8A Marina Boulevard Marina Bay Link, Singapore.
You may also check out the brand's website, Facebook and Instagram.
5. Bacial at Pablo Blau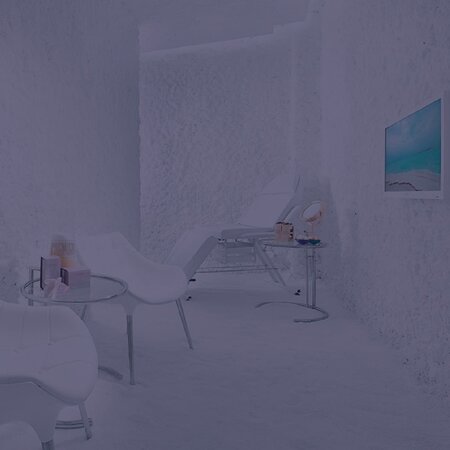 Billed as Singapore's luxury alternative to salt mines and caves, Pablo Blau is Singapore's first luxury spa that offers exclusive skin treatments in a salt room environment replicated after salt mines and caves in Europe. Each treatment room is entirely coated with pharmaceutical-grade dry salt crystals, and equipped with a unique salt generator. The anti-inflammatory properties of salt provide added healing effects, helping to clear congestion and calm inflammation and irritation among another host of benefits. With the Pablo Blau Bacial treatment, the treatment targets hard to reach areas on the back, getting rid of back acne, whilst exfoliating and hydrating the skin for a smooth finish.
Pablo Blau is located at Raffles City Shopping Centre, 252 North Bridge Rd, #02-26A, Singapore.
You may also check out the brand's website, Facebook and Instagram.
Next, check out the top aesthetic trends in 2022.
About the author
Noemi Lange is an individual made up of coffee, crystals and anxiety. She spends way too much on designer clothes and believes that everyone should make time for therapy (both retail and the regular kind). In her free time, she likes listening to fictional rock bands, actual rock bands and taking long walks in the Prada store.
Comments, questions or feedback? Email us at [email protected].