Lymphatic drainage is mostly known for its appearance-sculpting benefits, but did you know it can boost your immune system too? It's said that lymphatic drainage massages can help remove or reduce the toxins in your body, so it can function better and healthier.
Benefits of lymphatic drainage massage
We all have lymph or lymphatic fluid — a.k.a the extra fluid that drains from cells and tissues — that's processed and cleaned by the heart and lymph nodes. Lymph node clusters are found in the neck, armpits, belly groin, and behind your knees. Exercise helps move the lymphatic fluid to the lymph nodes, where it drains toxins and waste.
If you're not consistently exercising or moving, lymphatic fluid can build up and cause issues such as lymphedema (tissue swelling) which requires a doctor's attention. So getting a lymphatic drainage massage, which uses light and rhythmic hand strokes on the lymph node clusters can speed up or stimulate the movement of lymphatic fluid and reduce inflammation as well as feelings of being bloated.
Aside from that, a lymphatic drainage massage helps you relax both physically and mentally.
Now that you know its benefits, here are some of the best lymphatic drainage massage spas in Singapore.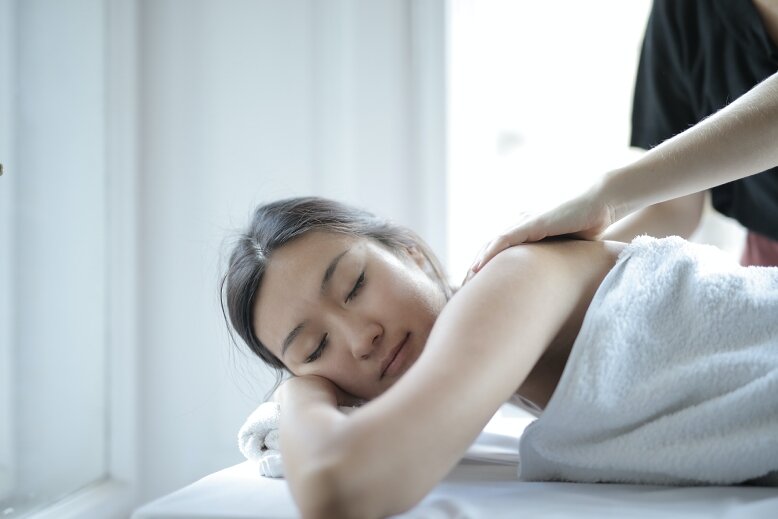 1. Syoujin Spa
Syoujin combines the excellent customer service of the Japanese culture and the wisdom and knowledge of Traditional Chinese Medicine (TCM) in its services. It offers an hour-long lymphatic drainage massage treatment for SGD89.88 (first-timers) and SGD168 for the following sessions.
Address: Various locations
Book here.
2. Healing Touch Spa
This spa offers Manual Lymphatic Drainage (MLD) massage where the therapist uses a range of light, specialized massage movements and gentle pumping techniques. It promises to help with post-operation healing, reduce pain, clear congestions, soften the skin and reduce the appearance of scar tissue. It can also help with sinus problems, arthritis, migraine, insomnia and swollen ankles. It's priced at SGD85.60 for 60 minutes and SGD128.40 for 90 minutes.
Address: Various locations
Book here.
3. LifeSpa
Award-winning wellness spa LifeSpa also offers MLD massage. After the massage, the therapist will cover you with a heat blanket for 15 minutes to release other toxins and excess fluids from your body. It's priced at SGD200 for a one-hour session.
Address: Various locations
Book an appointment by sending them an email at [email protected].
4. Coslab
Coslab offers its signature full-body Javanese lymphatic massage to help drain your body from toxins. It combines it with your choice between a 15-minute gua sha, hot stone, or cupping treatment to further relieve your body from pain, tension, and blockages.
Address: Various locations
Book an appointment here.
5. Heart Springs Spa
This lymphatic drainage spa has Lymphatic Slim Therapy, which claims to help with weight and fat loss management. Aside from promoting lymphatic drainage, the treatment is said to help get rid of excess fat chambers that have accumulated around the hips and abdominal area.
Address: Various locations
Contact them here.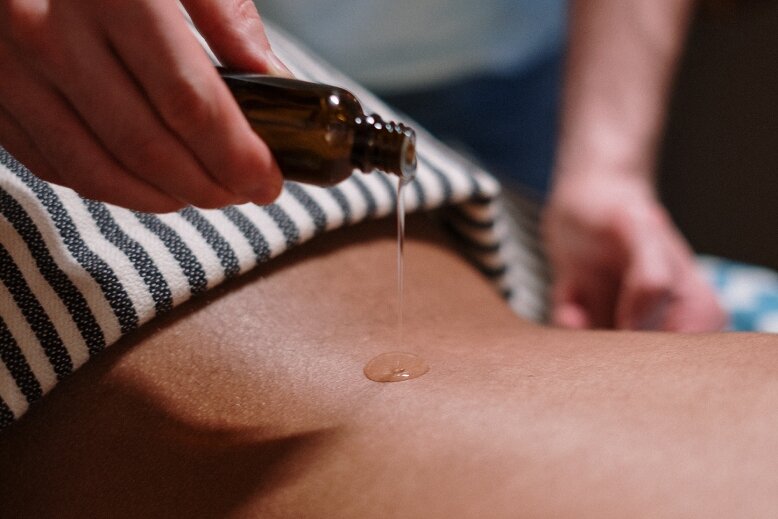 6. Sin Kang TCM Clinic
This TCM clinic offers a lymphatic drainage massage where the therapist uses a herbal oil that encourages natural lymph flow. It likens the treatment to the TCM idea of San Jiao or the passageway for the movement of "qi", heat and fluid throughout the body.
Address: 100 Tras St #04-14 100AM, Singapore 079027.
Book an appointment here.
7. Kenko Wellness Spa
Kenko Wellness has almost three decades of experience to its name thanks to its custom-tailored approach and multifunctional programs. It offers the Lymph Detoxifying Massage as its detoxifying treatment and is recommended to be combined with therapeutic massages too. It's priced at SGD198 for an 80-minute session and SGD268 for a 120-minute massage.
Address: Various locations (excluding Paragon and 313 Somerset outlets)
Book here.
8. HealSpa
HealSpa combines TCM with different techniques from yoga, Shiatsu, and Traditional Chinese Tuina to achieve therapeutic effects with its treatments. You can get the Lymphatic Detoxification wellness therapy that, in addition to removing lymphatic blockages, also promotes skin firmness and radiance. It's priced at SGD128 for 60 minutes.
Address: Various locations
Book here.
9. Lynn Aesthetic
Lynn Aesthetic's Tranquillity Lymphatic Drainage Body Massage uses very light pressure and gentle and long, rhythmic strokes to move the lymph fluid to be removed from the body. It can also potentially help reduce water retention, which is great if you ever feel bloated! Each session can last between 60 and 120 minutes.
Address: Various locations
Book here.
10. Balik Kampung
This spa offers Manual Lymphatic Drainage (MLD) Massage which "detoxifies" the body from metabolic wastes, excess water, toxins, bacteria, large protein molecules, and foreign substances. One session is priced at SGD88 and lasts 60 minutes. It's recommended to have six to eight sessions to enjoy the best results!
Address: 9 Chu Lin Road, Singapore 669899
Book an appointment by calling 6892 0985.
11. Cosmo Medical Aesthetic Spa
Get a full body lymphatic drainage massage at Cosmo Medical Aesthetic Spa. Its t massage therapists employ a light rhythmic massage technique to gently move lymph and drain other wastes out of the body. Some of the benefits the massage claims to deliver are relieving sinus problems, arthritis, migraines, insomnia, and swollen ankles.
Address: Various locations
Book here.
Want to try something new? Try aerial yoga.
Comments, questions or feedback? Email us at [email protected].