Have you been feeling sore lately? Sitting for hours in front of a computer can do that. Treat yourself to a deep tissue massage at one of these spas in Singapore to relax your muscles and mind.
Benefits of deep tissue massage
Deep tissue massage is typically used to treat soreness or pain in your muscles and bones, such as strains and sports injuries. The technique uses slow, even, deep strokes that work the muscles and the surrounding connective tissues. The result is a reduction in tension on that muscle and the unbonding of the tough scar tissue that formed after the injury. It also poses an increased blood flow and lowered inflammation.
Some examples of aches, pains, and injuries that benefit from a deep tissue massage are chronic lower back pain, tennis elbow, and plantar fasciitis (heel pain). You will need to inform the spa about these conditions beforehand so they can confirm if you can get a deep tissue massage.
Now that you know about its benefits, here are some places where you can get deep tissue massage in Singapore.
1. Healing Touch Spa
This spa offers three different lengths of deep tissue massage: 60, 90, and 120 minutes starting from SGD67.41. It promises that your muscle tissue will become more flexible and have better circulation, and you'll see an improvement in your skin structure.
Address: Various locations
Book here.
2. Spa Espirit
Spa Espirit offers its House Proud special that combines the deep tissue massage and long stroke techniques with an essential oil blend to release joint and muscle tension. You can avail of the 60-minute massage for SGD145 or the 90-minute one for SGD210.
Address: Various locations
Book here.
3. Ikeda Spa
This Japanese wellness spa recreates the Japanese hot spring resort experience in Singapore. You can get the Anma Deep Tissue Massage which uses the ancient Japanese massage therapy an ma. Literally translating "to press" (an) and "to rub" (ma), the massage therapist uses pressing, kneading, strengthening, compressing, vibrating, and tapping to properly stimulate and relax the muscles in your body. Prices start at SGD190+ for a 60-minute session.
Address: 787 Bukit Timah Road (Before 6th Ave), Singapore 269762
Book here.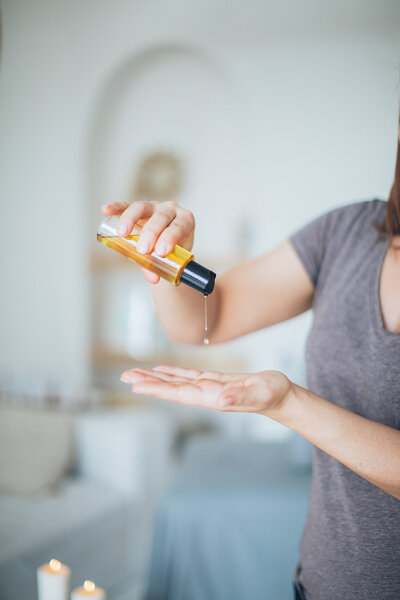 4. CHI, The Spa at Shangri-La
If you're staying at Shangri-La or simply want to treat yourself, head over to CHI, The Spa and ask for a Deep Tissue Massage. It's the spa's most popular therapeutic massage and is recommended for individuals with active lifestyles. It's priced at SGD165 for 60 minutes and SGD235 for 90 minutes.
Address: 22 Orange Grove Road, Singapore 258350
Book here.

5. Ancient Dynasty Spa
Ancient Dynasty Spa has the Deep Tissue Oil Massage which claims to break up and release any pent-up toxins in your muscles. Coming into a session properly hydrated is recommended.
Address: Various locations
Book here.
6. Natureland Spa & Therapy
You can get a Tui Na massage, a type of ancient Chinese deep tissue massage, in this prestigious spa. According to its website, the treatment can improve sleep quality and reduce stress too. Prices start at SGD80.25 for 60 minutes for non-members.
Address: Various locations
Book here.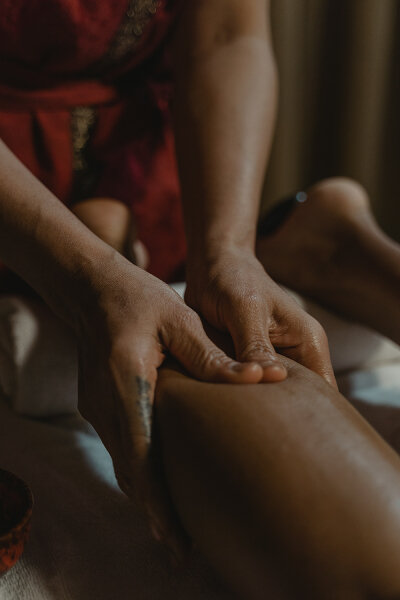 7. The Fullerton Spa
Relax from head to toe with The Fullerton Spa's Asian Heritage Signature Massage. It starts with a scalp massage to relieve any tension and stress in the area. It's followed by a deep muscle massage on your neck, lower back, and shoulders.
Address: The Fullerton Hotel Singapore, 1 Fullerton Square, Singapore 049178
Book here.
8. Heavenly Spa By Westin™
If you happen to be staying at The Westin Singapore any time soon — or this can be your sign to book a staycation soon — don't miss out on visiting its spa facility, Heavenly Spa By Westin™. It offers the Heavenly Massage that not only treats you to a deeply relaxing, muscle-unknotting session but also gives you a heavenly view of Marina Bay.
Address: Level 35, The Westin Singapore, 12 Marina View, Asia Square Tower 2, Singapore 018961
Book here.
Feeling a little "blocked"? Try a lymphatic drainage massage to see if it can improve your physical health.
Comments, questions or feedback? Email us at [email protected].