Do you want to have full, voluminous locks? You can use a hair tonic for hair growth to achieve your thick hair goals. Plus, these can give other appearance-enhancing benefits too.
What is a hair tonic for hair growth?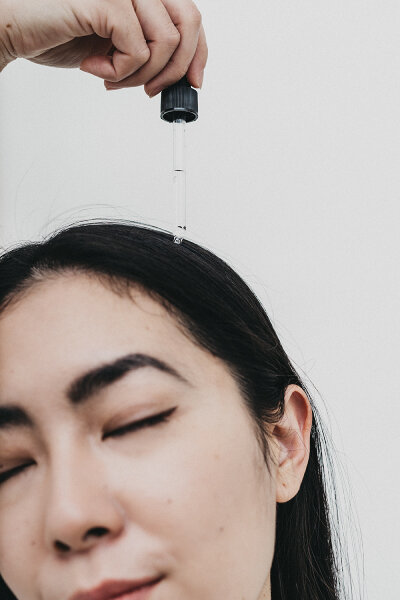 Hair tonics are leave-on hair treatments that you apply directly to your scalp. These are typically formulated with reinvigorating ingredients such as witch hazel and ginseng or bio-engineered nutrients and vitamins that stimulate blood circulation and decongest clogged follicles. Other benefits include repairing hair damage, reducing or preventing dandruff, and smoothening or anti-frizz.
They are different ways to apply a hair tonic. Depending on its consistency, you can either spray or drop it directly on your scalp before massaging it in with your fingers. Some hair tonics may be a bit thicker, almost serum-like, which is better applied by dropping some on your fingertips and massaging it into your scalp. The key, of course, is the hair massage which helps the hair tonic absorb better and faster. It also stimulates blood flow to your scalp in the process.
Now that you know what it is, here are the best hair tonics for hair growth you can find in Singapore.
Hair tonics in Singapore
1. NaturVital Hairloss Tonic Treatment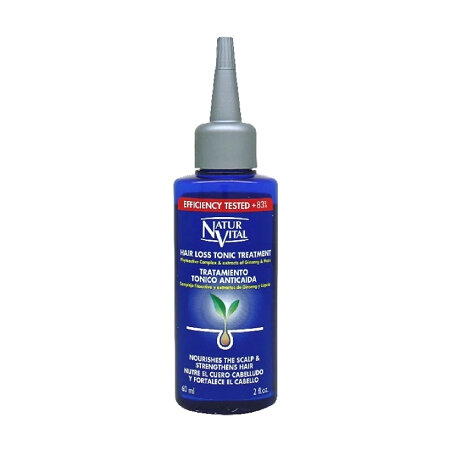 This hair tonic for hair growth is recommended for those in the first stages of hair loss. It contains a Phytoactive Complex that's derived from wheat and soybean seeds as well as ginseng and hops extracts to feed your scalp with growth-stimulating goodness.
Why it's great: It's also infused with pro-vitamin B5 and vitamins A, B3, B7, E, F and H that improve your mane's overall health.
It's priced at SGD15.90 per 60ML at Watsons.
2. PHS HAIRSCIENCE FEM Fortify Tonic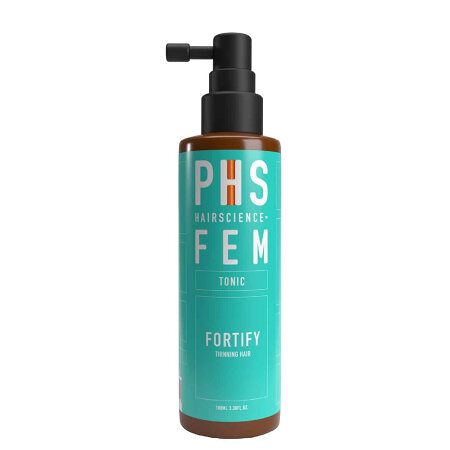 This hair tonic is specially formulated for women experiencing mild to moderate hair loss. It claims to strengthen and repair damaged hair follicles with its Patent 5 Complex. It's also powered by oat extract that coats your scalp with proteins that promote hair tissue growth and acts as a rich source of antioxidants.
Why it's great: It has lotus stem cells that also prevent scalp infections that cause inflammation.
It's priced at SGD123 per 100ML on the brand's website.
3. Aveda Volumizing Tonic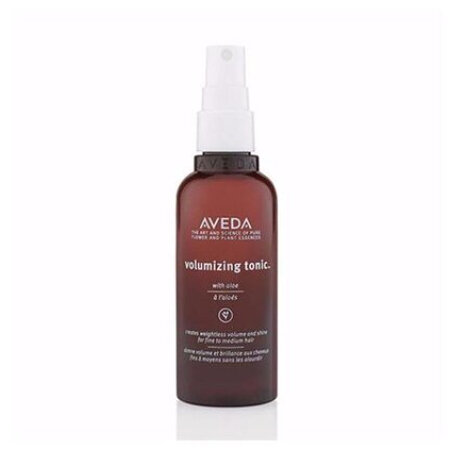 If you have fine to medium hair type, this hair tonic can help add volume to your hair without weighing it down. It's formulated with organic aloe and wheat amino acids to help build the body and add shine to your hair.
Why it's great: You also get an uplifting scent thanks to its Pure-Fume™ aroma that is made with essential oils.
It's priced at SGD56 for 100ML at Tangs.
4. L'Oreal Professional Serioxyl Black & Full Tonic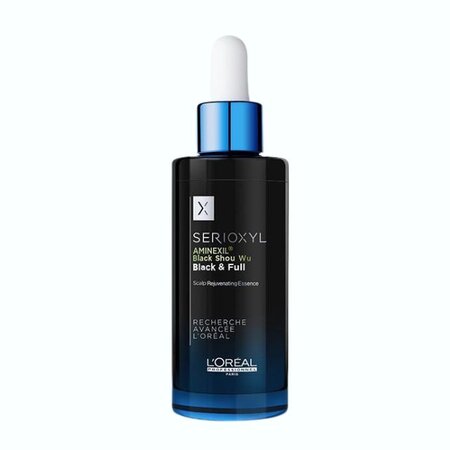 This scalp serum is made with thinning Asian hair in mind and promises to lessen hair loss in one month and fewer grey hairs within four months. It has Black Shou Wu that adds black pigments to growing hair, Aminexil to prevent hair loss, and Incell for strengthening hair and preventing breakage.
Why it's great: It has a dropper for precise application directly on your scalp.
It's priced at SGD166.79 per 90ML and is available on Shopee.
5. RYO Hair Loss Expert Care Scalp Cooling Tonic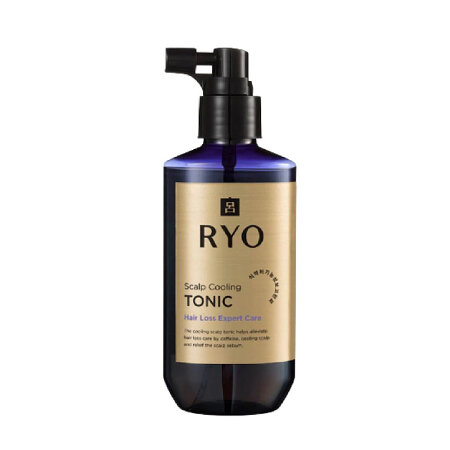 Korean hair and scalp care brand RYO also has a hair tonic for hair growth. The leave-on scalp tonic is designed to reduce excess sebum, reduce hair loss, and nourish your scalp with its formula. It has a nice cooling effect too.
Why it's great: It's powered by Ginsen9EX™ that combines science and nine ingredients, including whole Korean ginseng.
It's priced at SGD27.20 per 145ML at Watsons.
6. Shiseido Professional Adenovital Advanced Scalp Essence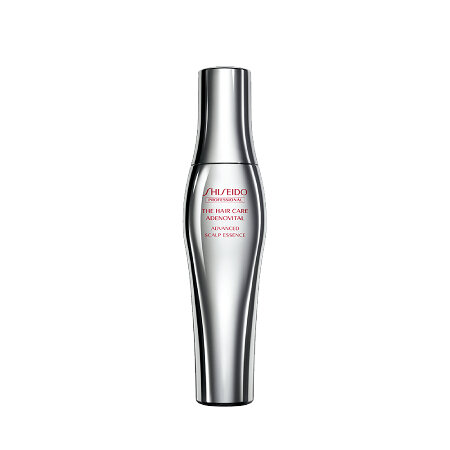 If you like the results you get from salon treatments, this higher-end hair tonic may suit your standards. It's formulated with a moisturising ingredient called AP Stimulator that moisturises your scalp and makes it the perfect environment for beautiful, healthy hair to grow.
Why it's great: It also contains ononis extract, a type of herb, which is known for its fortifying properties. Perfect for repairing damaged manes.
It's priced at SGD112 per 180G on Lazada.
7. Dr. For Hair Phyto Fresh Tonic
If you have a very oily scalp, this hair tonic for growth is designed for people like you. It promises to prevent oily hair, foul odour, and scalp irritation with its spray-type formula. There's also witch hazel water and tea tree leaf extract to control excess sebum and revitalise your scalp.
Why it's great: It has silica powder to absorb any oil, but it doesn't leave white clumps on your mane.
It's priced at SGD36.72 per 100ML on Shopee.
8. Plantur Phyto-Caffeine Scalp Tonic For Hair Over 40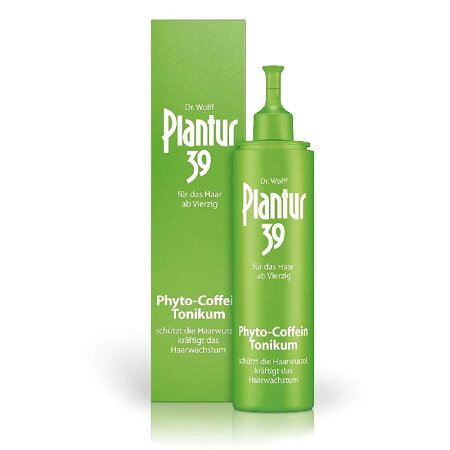 If your hair loss is due to menopause, this product is formulated with phyto-caffeine complex that protects the hair roots from weakening. It also has soybeans and white tea nutrients that help offset hormonal changes and revitalise the scalp.
Why it's great: It's packed with provitamin B5, zinc, and niacinamide for added nourishment.
It's priced at SGD23 per 200ML at Watsons.
9. Kaminomoto Higher Strength Hair Tonic Silver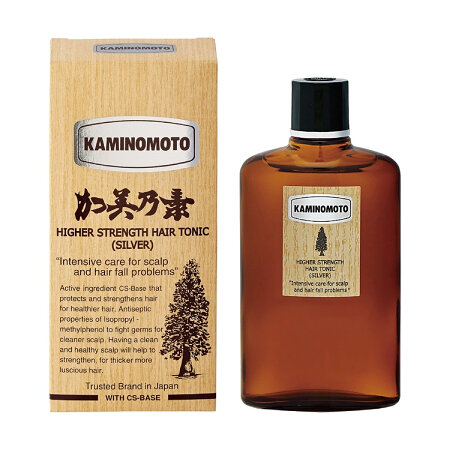 If you think your hair loss is due to bacterial growth on your scalp, this antiseptic hair tonic is formulated with Hinoki-extract from Japanese Hinoki cedar that fights said germs on the scalp. It also improves scalp blood circulation to prevent dandruff and itchiness.
Why it's great: It contains thyme extract that's known to stimulate the scalp and is particularly helpful with alopecia areata (an autoimmune disorder).
It's priced at SGD21.95 per 150ML at Watsons.
10. SMiB InnaBi Coral Calcium Scalp Essence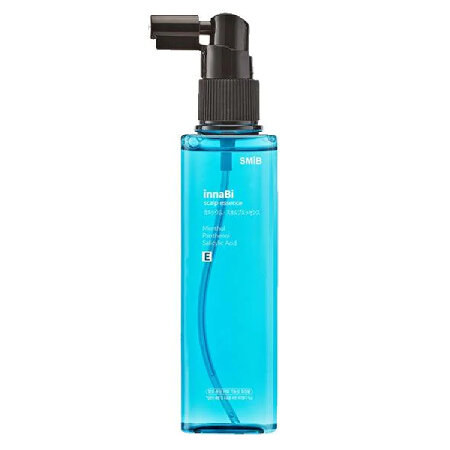 Calcium can also help improve your hair thinning woes. This essence contains coral calcium and biotin to promote healthy hair growth and increase hair cell follicle regeneration.
Why it's great: You also enjoy the mane-improving benefits of niacinamide, zinc pyrithione and dexpanthenol that are found in its formula.
It's priced at SGD49.90 per 115ML on the brand's website.
11. Yanagiya Menthol Hair Tonic For Healthy Scalp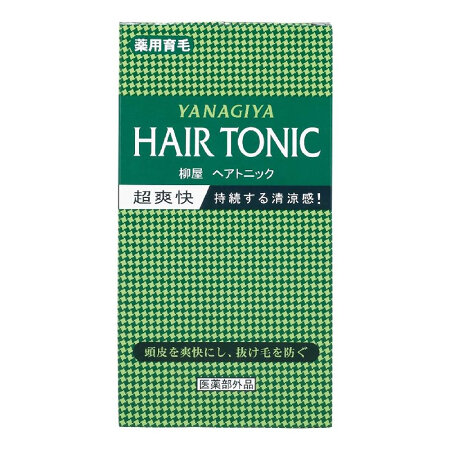 This Japanese hair tonic is infused with botanical ingredients that help counter hair loss and thinning as well as dandruff and dryness. Plus, the brand itself has been in the business since 1615, giving it 400 years of history and expertise.
Why it's great: It has menthol which helps refresh and rejuvenate a scalp.
It's priced at SGD21.40 per 240ML at Watsons.
12. Dr. Groot Hair Loss Control Scalp Tonic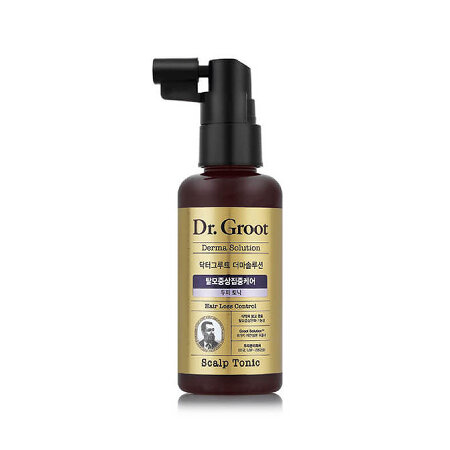 Hair expert brand Dr. Groot develops specialised formulas that target specific hair concerns. This hair tonic is specially formulated to nourish the scalp from deep within.
Why it's great: It contains eight natural ingredients, including a patented DHT blocker, to prevent hair loss.
It's priced at SGD26.15 per 80ML at Guardian.
13. Cavilla Hair Tonic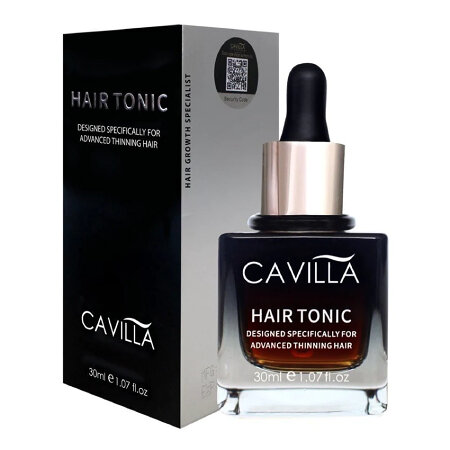 This hair tonic targets the cause of thinning hair due to various scalp issues. The brand claims that it's safe to use on sensitive scalps and on scalps suffering from seborrheic dermatitis, but you should expect to feel a slight warm sensation during application!
Why it's great: It can also soothe an inflamed scalp, so you don't have to deal with itching and redness.
It's priced at SGD56 per 30ML on the brand's website.
14. Aveda Invati Advanced Scalp Revitaliser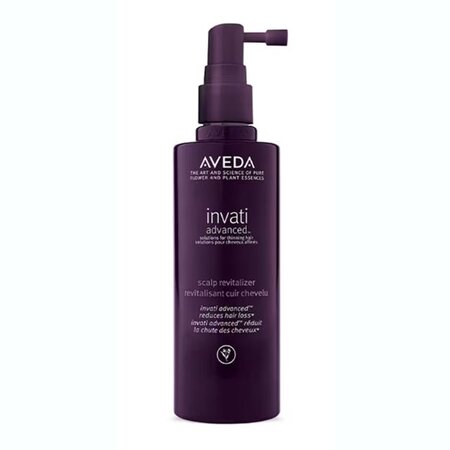 This vegan and cruelty-free scalp treatment thickens and strengthens hair at the root. You're in for a luxurious me-time because it also invigorates the scalp when massaged in. It promises to reduce hair loss too. Apply it once a day, every day for thicker, fuller looking hair.
Why it's great: It's made with an innovative blend of tangerine peel and Japanese knotweed to help support hair's natural keratin.
It's priced at SGD140 per 150ML on Sephora.
15. Kérastase Specifique Anti Hairloss Scalp Spray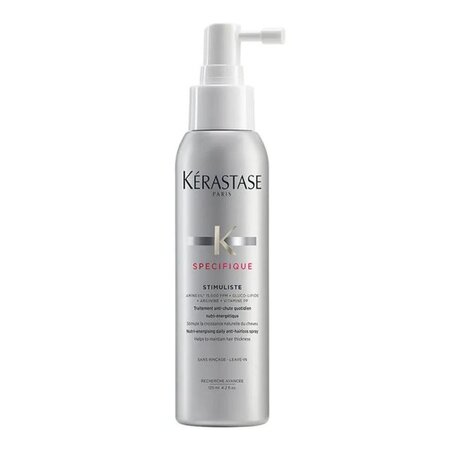 This is an nutri-energising treatment that's designed to target hair loss for men and women. It stimulates hair production while improving hair density and substance. It comes in a spray format and can be used daily.
Why it's great: It contains aminexil to help prevent the premature ageing of the hair follicle and stimulates re-growth of stronger and more abundant hair fibres.
It's priced at SGD92 per 125ML on Sephora.
This article was first published on 20 February 2023. Last updated: 28 November 2023.
You can also use sea salt spray for a quick volumising fix.
Comments, questions or feedback? Email us at [email protected].