Thinking of getting a hair makeover soon? If you're looking beyond the usual change in length, going for a dye may be a good step to getting a fresh look.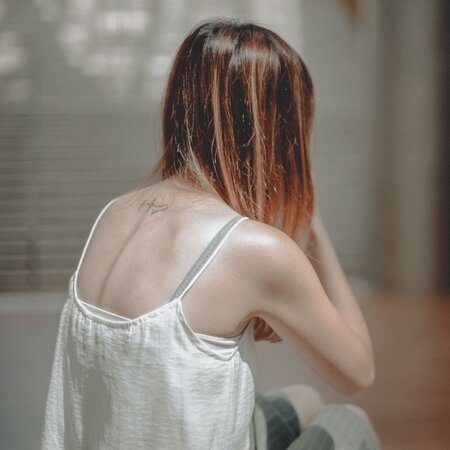 But while bold and wild hair colours are all the rage these past few years, it seems like 2023 hair colour trends are taking a turn towards more subtle and wearable hues that even the not-so-adventurous can try. Part of it is because many of us are back to our pre-pandemic routines and schedules that not a lot of time can be allotted to high-maintenance touchups.
Curious about which 2023 hair colour trends make our recommendations list? Scroll on to see which ones to show your hairdresser during your next visit.


1. Coffee on your crown, not your cup
Coffee obsession goes beyond drinks as hair colours inspired by your choice of joe are also making some rounds this year. Cool, espresso-like-coloured locks, caramel latte highlights, and other complementing shades of brown are great options if you want a subtle lift without looking outrageously different.
2. Go loca for cherry cola
If you want a little bit of warmth to match your brown hair, the cherry cola look is the one to request at your next hair appointment. It's all about a nice shiny brown base with a reddish sheen that's just enough to add dimension to the classic brunette look. You can switch it up a bit more by having red as highlights instead of mixed with the brown base.
3. Deep, dirty blonde
Recent years were all about flashy blondes like strawberry, platinum — you name it. However, hair colour trends in 2023 suggest that deep, dirty blonde hair which looks more natural and universally flattering is taking centre stage. This follows this year's trend of people being averse to extreme looks and preferring more muted and subtle dye suggestions.
4. Neutral browns
Sandy browns and brownie highlights also make 2023's top hair trends, following the low-maintenance wave this year is promoting. These hair colours are neutral and easy to either lighten or darken whenever you feel the need to switch things up mid-year. These neutral browns can also make your appearance look brighter and softer compared to the natural Asian dark brown/black hair colour without having that loud 'I had a makeover' energy.
5. Red is queen
Now, you might be wondering, how can red hair be subtle? Well, this 2023 hair colour trend suggests that all shades of red — be it bright, burgundy, or brownish — are some of the best shades to go for. It can be a direct reaction to the
Red Nail Theory
on TikTok which describes red's power to inspire attraction or a result of
The Little Mermaid
live-action adaptatio
n hitting theatres soon that's fueling this hype. Either way, compared to other bold colours like blue, purple, or green, red is definitely a wearable day-to-day shade that still fits 2023's preference for natural looks.
Comments, questions or feedback? Email us at [email protected].