This article was first published on 11 May 2022.
When it comes to haircare, finding the right shampoo is key for avoiding common issues like hair fall and dandruff. But aside from these, we also want to prevent irreversible scalp damage that can inevitably irritate our skin and cause irregular amounts of hair loss. The solution? Organic shampoos that do not contain harmful chemicals that are not good for both your scalp and hair.


What makes a shampoo organic?
Organic shampoos use natural ingredients like plant and herbal extracts, natural minerals, and oils instead of chemicals to give your hair much-needed care. It doesn't contain 'bad alcohol' which dries out the scalp, leading to irritation and inflammation. It's also free from sulfates which strips your hair of moisture by loosening the natural sebum your scalp produces.
Ready to make your haircare routine organic? Switch to these 13 organic shampoos you can easily get in Singapore.


1. Christophe Robin Hydrating Shampoo Bar with Aloe Vera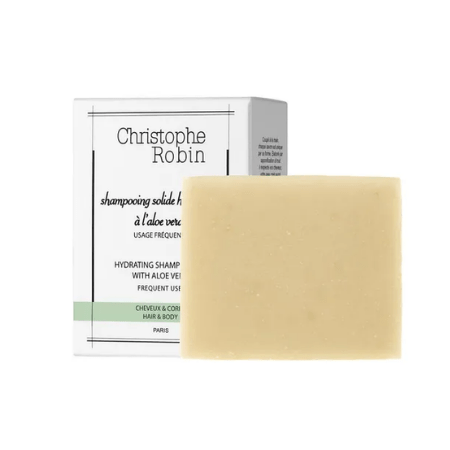 This organic, all-natural shampoo bar is infused with aloe vera, shikakai, and coconut extracts that sweep away impurities while still being gentle to your strands and skin. It also gives your hair gorgeous body that feels soft and looks shiny.
Another reason to get it: It also helps with excess oil on your scalp, leaving your hair non-greasy even in Singapore's natural humidity.
Get it at Sephora for SGD35 per 100G.


2. Aveda Rosemary Mint Purifying Shampoo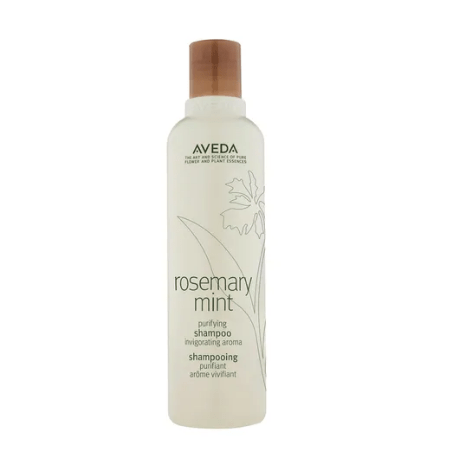 This shampoo has rosemary, which is known for its hair growth and hair thickening benefits. If you want thicker and stronger locks, you've found your bet. It also uses micelles and white vinegar to clean your hair and scalp without causing dryness.
Another reason to get it: This pick also has soothing properties from peppermint and spearmint, which leaves your scalp feeling refreshed and detoxified after use.
Get it at Sephora for SGD35 per 250ML.
3. Avalon Organics Lemon Clarifying Shampoo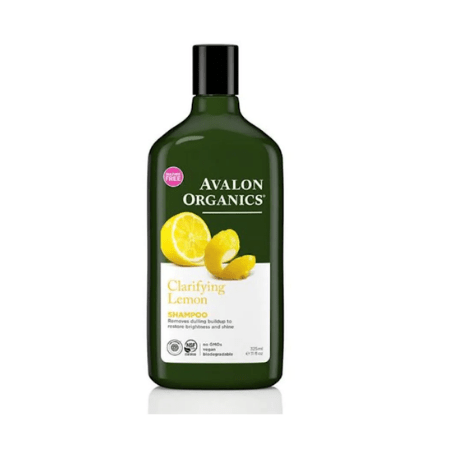 This pick combines lemon essential oil, quinoa protein, aloe, and vitamin E to help detoxify your scalp and keep your strands soft and manageable. Did we mention it smells amazing, too?
Another reason to get it: The ingredients are also great for restoring the hair's natural shine, so say goodbye to dull-looking hair with this on your haircare routine.
Get it at Watsons for SGD12.67 per 325ML.


4. Eversoft Organic Shampoo in Olive Oil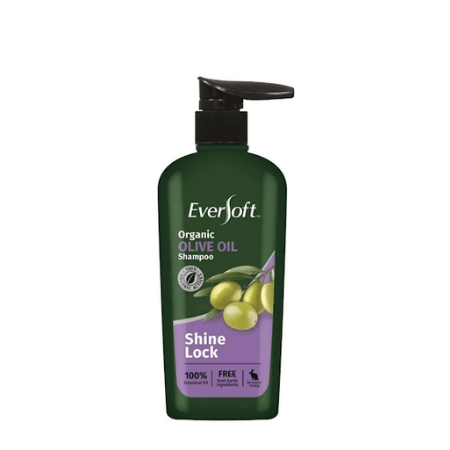 This olive oil-infused concoction gently cleanses the hair and scalp while restoring their natural health.
Another reason to get it: This shampoo also has argan oil, lemon oil, rose oil, and sunflower oil as supplementing ingredients which ensure that your hair is well hydrated and well protected from external damagers like heat and dirt.
Get it at Watsons for SGD9.67 per 480ML.
5. Moist Diane Botanical Organic Lavender Shampoo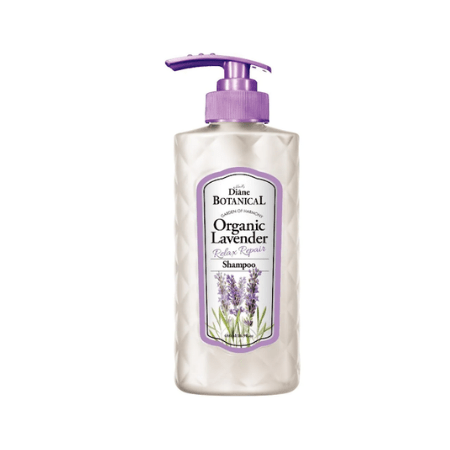 Lavender is the key ingredient in making this soothing haircare formula. It helps increase blood circulation around the scalp, keeping it in top shape and effectively helps in healthy hair growth.
Another reason to get it: Lavender is great for aromatherapy which also calms the nerves and improves overall sleep quality.
Get it at Watsons for SGD18.90 per 480ML.


6. Naturvital Ecocert Shampoo Repairing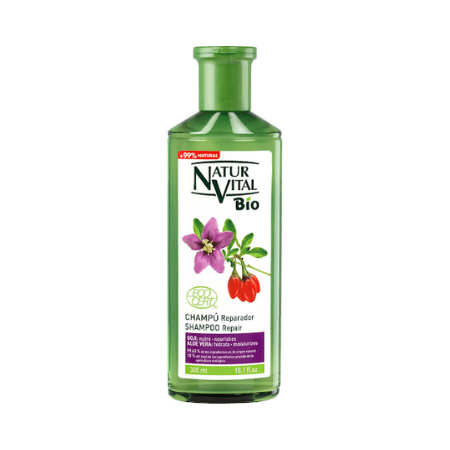 This shampoo contains organically farmed ingredients like goji berry and aloe that are both rich in antioxidants and vitamins that keep the hair strong and healthy. It also helps maintain the hair's natural balance to avoid any inflammation and irritation.
Another reason to get it: This product also contains vitamin C and B-group vitamins that help fight excessive hair loss and strengthen the scalp against damage caused by impurities.
Get it at Watsons for SGD23.92 per 300ML.
7. Giovanni Hemp Hydrating Shampoo
Brittle strands? Not anymore. This formula uses hemp seed oil that strengthens your locks. Meanwhile, aloe vera, turmeric, and chamomile helps soothe, hydrate and purify your strands from root to tip.
Another reason to get it: This formula also helps restore damage caused by treatments and is gentle enough even for coloured hair.
Get it at Lookfantastic for SGD18.50 per 250ML.


8. Mielle Organics Rose Mint Shampoo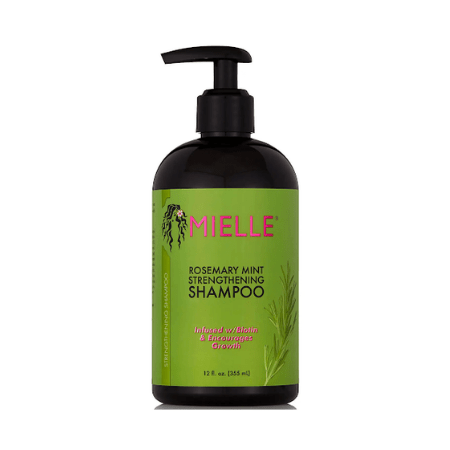 This gentle but deep-cleaning formula helps remove dirt and excess oil build-up on the scalp to usher in healthy hair growth with the help of biotin. The coconut and babassu seed oil in its formula help in keeping the hair hydrated and soft to the touch.
Another reason to get it: The rose and mint combination not only helps soothe the scalp but also keeps your locks smelling and feeling fresh even under intense heat and sweat.
Get it at Lookfantastic for SGD20.50 for 355ML.
9. Shea Moisture Coconut & Hibiscus Curl & Shine Shampoo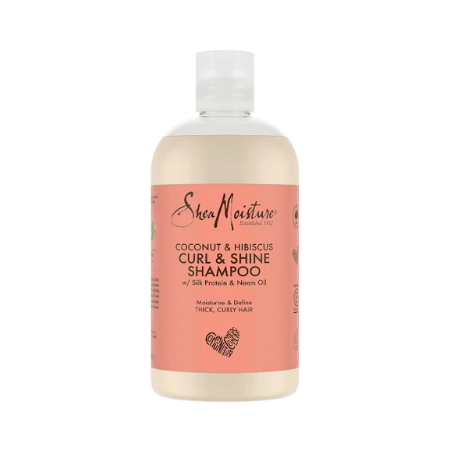 This product combines coconut oil, silk protein, and neem oil that strengthen your strands to avoid rough damage and breakage. It also envelops your scalp and hair with moisture to free your hair from frizz and keep it looking soft and shiny.
Another reason to get it: The combination of coconut and hibiscus also helps your hair's natural body and volume become easy to manage while still being protected from styling.
Get it at Lookfantastic for SGD17 per 379ML.


10. Klorane Nettle Shampoo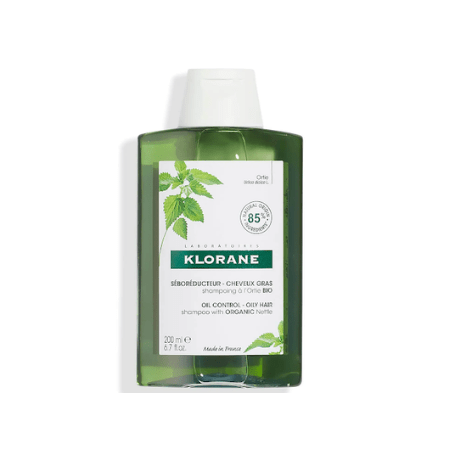 Organic nettle is great for combatting hair loss and help in hair re-growth. It's no wonder why it's this product's star ingredient. It also helps purify and repair the hair from root to tip, leaving it in its healthiest state post-cleanse.
Another reason to get it: This is also a 100% biodegradable formula and is housed in recycled packaging.
Get it at Lookfantastic for SGD17 per 200ML.
11. &honey Sakura Deep Moist Shampoo Organic & Botanical
Made from three types of honey, this organic shampoo promises to repair damaged hair, deal with rough texture, and nourish your hair and scalp for a smoother and shinier appearance.
Another reason to get it: This product also boasts a 14% moisture level, providing your strands with a great amount of hydration and improving moisture retention ability.
Get it at Watsons for SGD28.80 per 440ML.
12. Childs Farm Shampoo Organic Fig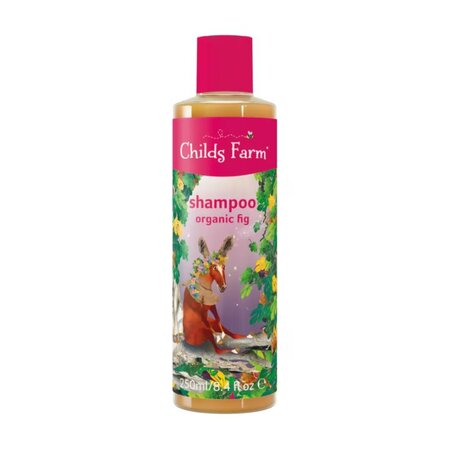 Suited for adults and kids, this shampoo helps moisturise your scalp and strands for the most luscious locks. It also smells amazing, leaving you with a fresh feeling even under Singapore's natural humidity.
Another reason to get it: it's proven safe even for those with eczema and sensitive skin.
Get it at Watsons for SGD16.90 for 250ML.
13. Love Beauty and Planet Murumuru Butter & Rose Blooming Colour Shampoo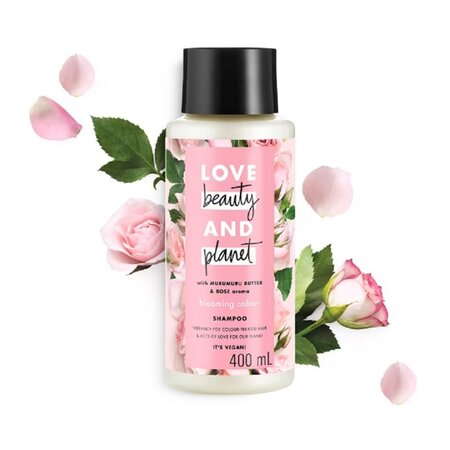 This shampoo is infused with coconut oil, murumuru butter, and rose extract which help repair hair damage caused by styling and day-to-day aggressors. Did we mention it smells amazing?
Another reason to get it: The brand's ingredients are ethically sourced and their bottles (apart from the caps) are made from 100% recyclable materials.
Get it at Watsons for SGD14.50 for 400ML.
Comments, questions or feedback? Email us at [email protected].