This article was first published on 7 February 2022.
Have you noticed you have a receding hair line, increasing hair fall, or bald spots? Before you start panicking, know that there are many reasons why your hair is losing volume. Hormones, age, genes, stress, and choice in hairstyle can potentially lead to thinning hair. The best way to find out what's causing it, of course, is to consult a doctor! But if you want to supplement the treatment prescribed to you with at-home remedies, you're welcome to do so. 
What causes hair loss?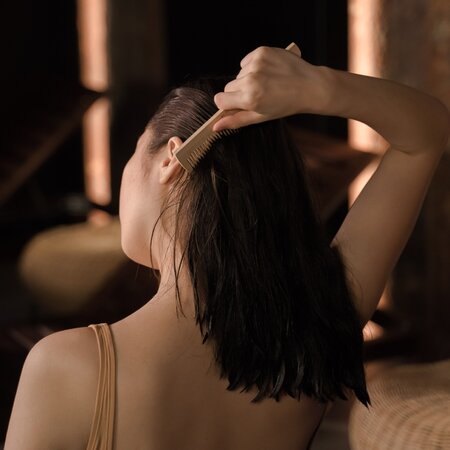 Hair loss can affect your scalp (though it may happen in other parts of the body too). The less support your hair follicles have, the bigger the chances are that you'll experience some form of hair loss. 
There are also some medical conditions that can impact hair growth. For example, there's perifollicular fibrosis where the scalp's collagen thickens up to the point that it "suffocates" your hair follicles and deprives it of vital nutrients needed to improve the strength of your hair. Since many of these problems are caused by the scalp's condition, it's only fitting that hair loss is addressed in that area. 
Check out these at-home hair loss treatments that help give your scalp better health — all are readily available in Singapore.
Level up your hair care routine with these at-home hair treatments.
Comments, questions or feedback? Email us at [email protected].