One of the quickest and easiest ways to achieve beautiful, bouncy, and voluminous hair is through curling. However, excessive heat can cause more damage than good in the long run. That's why your choice of hair curlers is a vital part of the styling process. But with a wide lot of irons, wands, and crimping sets to choose from, which one should you get? Below, our list of the best hair curling tools you can get in Singapore right now depending on your budget.
Best Hair Curlers in Singapore
1. Ckeyin 32mm Tourmaline Ceramic Hair Curler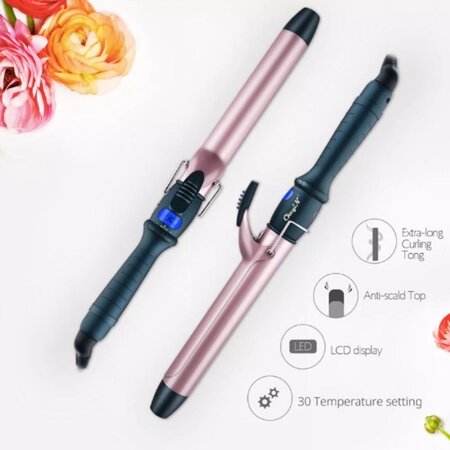 Don't underestimate this budget-friendly pick. Its tourmaline coating helps distribute heat evenly while retaining hair moisture even as it does its magic when styling your hair. It also has a great swivel design to ensure your cords won't tangle no matter how much you twist and turn the iron.
Get it here.
2. Conair Double Ceramic Curling Iron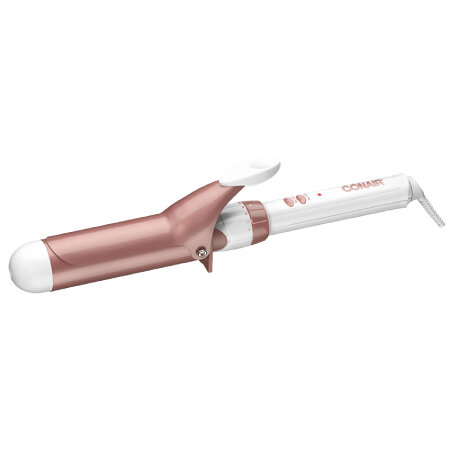 Wish to create big and beautiful soft waves? This hair styling tool from Conair with a 1.5-inch curling iron claims to help you just do that with less frizz. It has 30 heat settings and a Turbo Heat boost feature to help you reach difficult-to-style spots. This is also best suited for those with medium and long hair.
Get it here.
3. Philips StyleCare Curler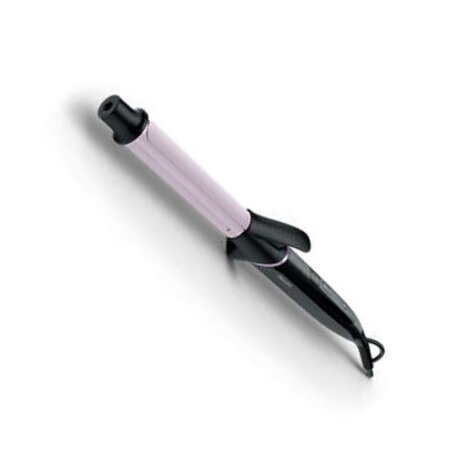 This hair curler from Philips promises beautiful medium classic curls with its 25mm barrel that is 30% longer to better accommodate longer and thicker hair. Settings are also perfectly customisable for better heat control and curl tightness. It also has a control-lock feature to make sure whatever heat setting you pick stays throughout the entire styling process.
Get it here.
4. Panasonic EH-HT40 Styling Brush Iron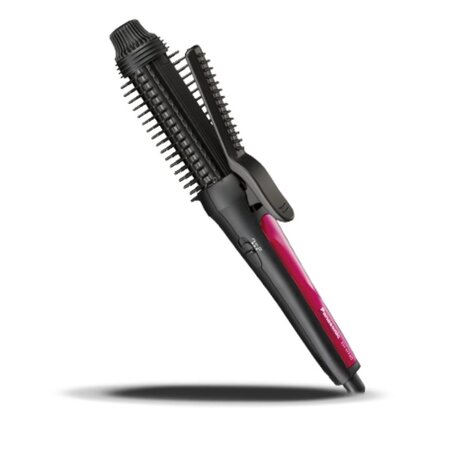 The brush design of this hair curler not only ensures you create the most voluminous curls but also helps detangle and smoothen the appearance of the hair at every twirl. The 35mm barrel also makes it great for those with shorter locks to create hair looks that amp up the hair's body without looking frizzy and unruly.
Get it here.
5. Braun Satin Hair 7 Iontec Curler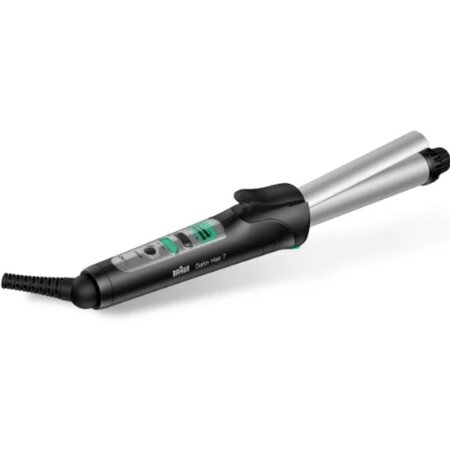 Designed with Iontec to infuse your curls with ions ensuring smooth and frizz-free locks, this Braun hair curler is a total steal. This tool has a temperature control setting and advanced heat control settings easily viewable via the LED screen for a breezy styling experience.
Get it here.
6. BaByliss BAB2665H Miracurl Hair Curler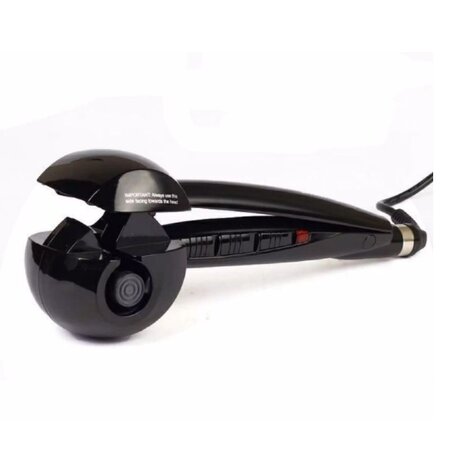 This BaByliss hair curler may not look like your typical curling tool but it does the job flawlessly with its Hair Radiance Technology and Auto Control Technology. These functions allow versatile time and heat-setting options to optimise what's best for your curl without excessive hair damage. It also has an auto-shut-off function to make sure you're safe from accidental burns.
Get it here.
7. Morrocanoil Everlasting Curl Titanium Curling Iron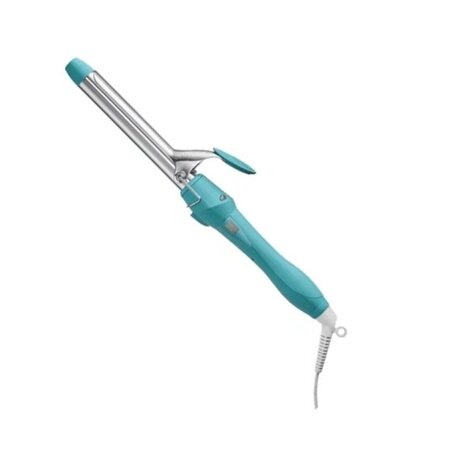 If you love big curls, this Morrocanoil hair curler is the one to get. The big barrel is great for creating lush curls that can accommodate different hair lengths from root to tip. It's also made of titanium, making it light to carry.
Get it here.
8. GHD Curve Creative Curl Wand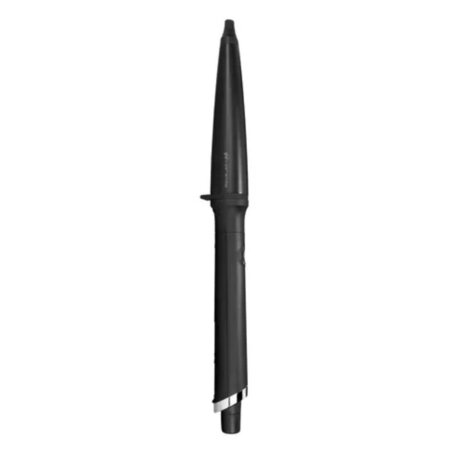 This curling tool boasts a tri-zone breakthrough technology that helps keep your curls locked in place from day to night no matter the length or how tight the curls are. The barrel, which goes from a wide to a slim diameter also allows you to adjust your look based on how small or big you want your curls to be. This curler also has an automatic sleep function when left for 30 minutes for extra safety and a universal voltage so you can take it with you whenever and wherever.
Get it here.
9. Dyson Airwrap
The Dyson Airwrap may be an investment with its SGD799 price tag (base price) but it's worth every penny. It's a favourite among many beauty enthusiasts for its aerodynamic technology that makes sure your hair gets the best styling without suffering from too much heat. Check out our full review
here
.
Get it here.
10. Shark FlexStyle Air Styling & Drying System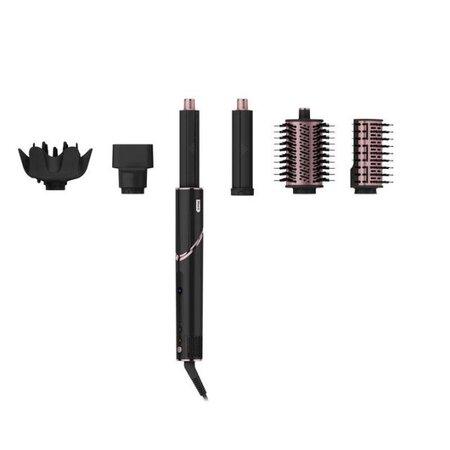 Whether you're a newbie or an expert when it comes to hair styling, this product from Shark FlexStyle promises to be suitable for any hair type and skill set. You can use it as a powerful, fast, no-heat-damage hair dryer as well as an ultra-versatile multi-styler. One twist is all it takes to switch from one mode to the other.
Get it here.
11. Vodana Glamwave Curling Iron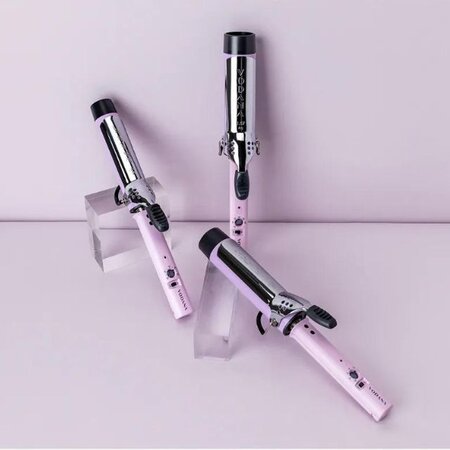 Love trendy K-hairstyles? Channel your main character energy with this curling iron from Korean brand Vodana. Its ceramic heat plate protects and smooths the cuticle to give your hair a glossy look. It's known to be really quick when heating up, so it's perfect when you're short on time and always on the go. Plus, it comes in pretty hues such as pink, ivory, and lavender.
Get it here.
What are you waiting for? Get an amazing hair makeover every time with these tools on your vanity.
This article was first published on 23 December 2021. Last updated: 17 October 2023.

Next, check out these body scrubs for extra smooth skin.
Comments, questions or feedback? Email us at [email protected].