As much as we love having a smooth facial complexion, we mustn't forget about pampering the skin on our body too. One way you can elevate your bodycare routine is through body scrubs that gently remove dead skin cells and reveals the smooth, brighter skin underneath. They also help prep the skin for other products such as body lotions and oils. If you want to have smooth skin all over, these are the best body scrubs in Singapore you need to know.
Drunk Elephant Sugared Koffie Almond Milk Body Scrub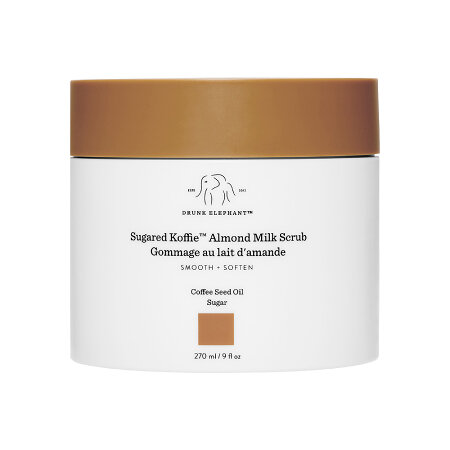 Like the smell of coffee? Then you'll want to have and use the Drunk Elephant Sugared Koffie Almond Milk Body Scrub. This exfoliating body scrub is made with coffee beans that were roasted and powdered and mixed with brown sugar crystals for a fine exfoliating blend. Coffee bean extract, coffee seed oil, passionfruit, and marula oils deliver antioxidant activity against environmental aggressors that age the skin fast, while nourishing almond milk keeps the skin smooth and soft. You can find this at Sephora Singapore stores and online.
Clarins Exfoliating Body Scrub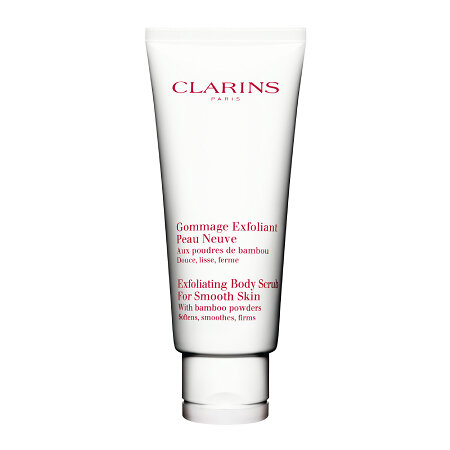 The Clarins Exfoliating Body Scrub is on the pricier end when it comes to body scrubs, but its luxurious formula more than makes up for it. It contains smoothing natural bamboo powders and retexturising ginger that's great if you wish to get rid of flaky and textured skin. It also contains moringa to detoxify and shea butter to nourish. You can find this on the Clarins Singapore website.
Fenty Skin Buff Ryder Body Scrub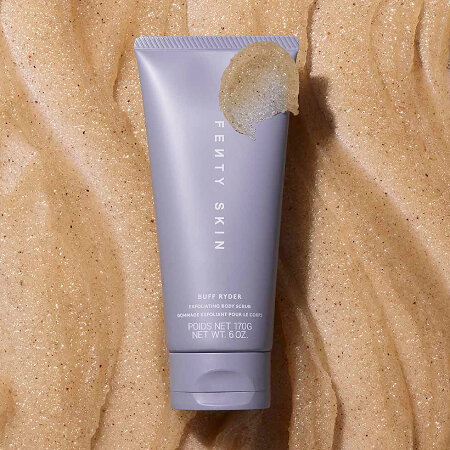 If you've been envying Rihanna's smooth glowing skin, you can achieve the same radiance with the Fenty Skin Buff Ryder Body Scrub. Its gentle exfoliating formula is made with sugar, salt, and superfine sand as physical exfoliators (typically granules that manually remove texture), while fruit enzymes provide the chemical exfoliation (break down the chemical bonds of dead skin cells) for a silky smooth complexion. It is also infused with shea butter and other conditioning oils to keep the skin soft and pampered. It's available exclusively on Sephora.sg and at Sephora Singapore stores.
The Body Shop Shea Exfoliating Sugar Body Scrub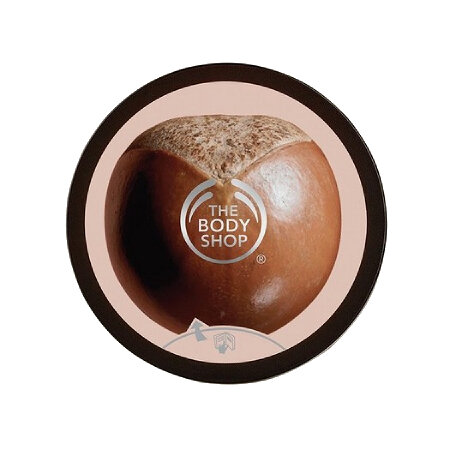 Looking for a nourishing body scrub? This The Body Shop scrub is formulated with Community Fair Trade shea butter to pamper your skin while its sugary texture smooths out any flakiness. It also has a subtle nutty scent that's pleasant to the senses. You can buy this body scrub at The Body Shop stores and on the brand's website.
Frank Body A-Beauty Scrub
Looking for an all-natural option? The Frank Body A-Beauty Scrub is a coffee body scrub that you can use to improve scars, cellulite and dark marks. It has a blend of vitamin C-rich Kakadu plum, brightening finger lime, and nourishing macadamia oil that helps boost the effects of the exfoliating coffee grinds. It's available on Sephora.sg.
Coco & Eve Glow Figure Bali Buffing Sugar Exfoliator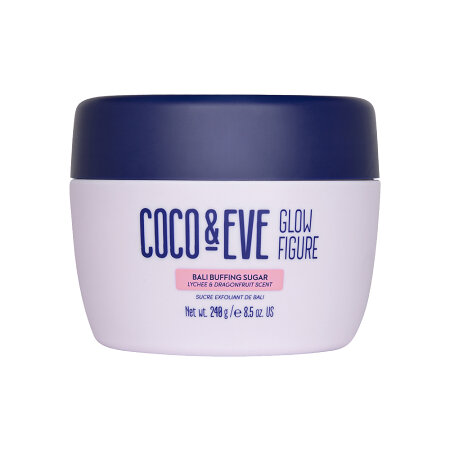 Turn your shower into a tropical getaway with the Coco & Eve Glow Figure Bali Buffing Sugar Exfoliator. It has Balinese coconut flower sugar and shell powder as its physical exfoliators. It's infused with a botanical blend that reduces pigmentation and stretch marks. You can find it on Sephora.sg.
First Aid Beauty KP Bump Eraser Body Scrub With 10% AHA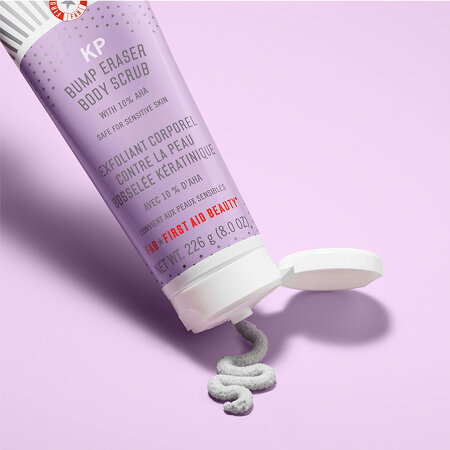 If you're used to using retinol on your face, you can treat the rest of your body to the same exfoliating experience with this cult-fave body scrub from First Aid Beauty. It contains glycolic and lactic acids that loosen and dissolve the dull top layer of the skin. Meanwhile, pumice buffing beads declog your pores. Sounds good? It's available on Sephora.sg.
Lush Magic Crystals Shower Scrub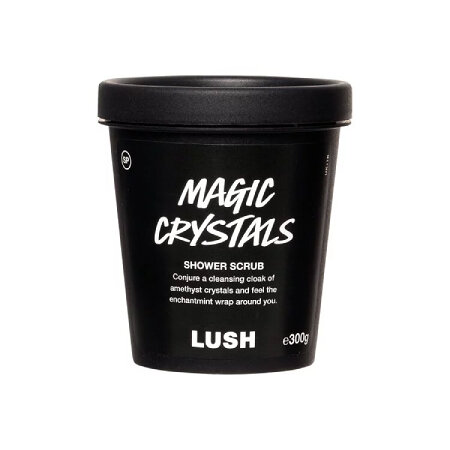 Want a magical and sensorial treat? The Lush Magic Crystals Shower Scrub contains aniseed oil, fine sea salt and Epsom salts to brighten, buff and polish the skin while rosemary and sage extract cleanse and tone the skin. Once rinsed off, peppermint and spearmint oils leave a refreshing tingling sensation that lasts after your bath. To try it for yourself, get it on lushsg.com.
L'Occitane Almond Shower Scrub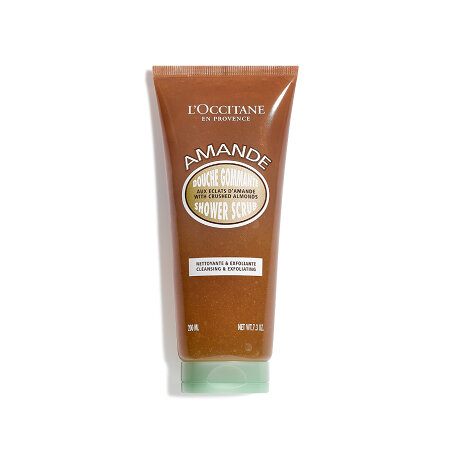 If you're searching for an exfoliating body scrub that you can use on a daily basis, then look to the L'Occitane Almond Shower Scrub. Crushed almond shells exfoliate impurities and dead skin cells, while sweet almond oil gives it a gel-like texture and keeps the skin nourished and smelling delicious. You can find it at L'Occitane boutiques and online.
OUAI Scalp & Body Scrub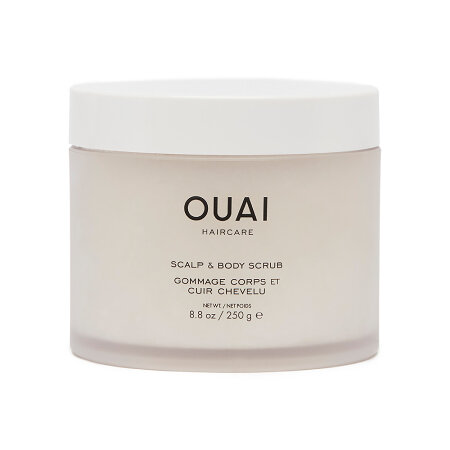 For smooth skin from head to toe, look for a body scrub like this one from OUAI that you can use on your body and scalp. It's a foaming scrub that contains sugar crystals that cleanse and soften the skin. It'ss also infused with probiotics to promote a healthy skin microbiome. You can get it from Sephora.sg.
(Cover photo from: fentybeauty.com)
Don't forget to apply sunscreen too! These are the best body sunscreens in Singapore.
Comments, questions or feedback? Email us at [email protected].