Outfit? Check. Makeup? Check. Perfume? Check. Hair? Frizz can often ruin a well-polished look. It can also be an indicator of hair damage caused by using harsh products, as well as extremely damaging treatments like constant bleaching or dyeing.
While there are hair products on the market that can help tame frizz, professional intervention may sometimes be needed to restore your locks to their former glory. Ready to be free from frizz? Below are anti-frizz hair treatments to book right now for smoother, healthier locks.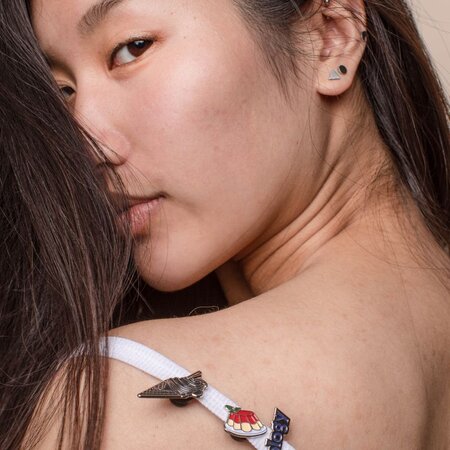 1. Anti-Damage Soft Rebonding at Chez Vous HideAway
Soft-rebonding
is a levelled-up version of traditional rebonding; it helps straighten the strands without losing any body or volume. Chez Vous HideAway offers this service which promises to produce healthy-looking hair without using harsh and harmful chemicals to achieve the desired results. This anti-frizz and anti-damage hair treatment service also aims to deliver smooth, shiny, and more manageable hair post-treatment.
Prices start at SGD336+++.
Address: 391B Orchard Road Ngee Ann City Tower B #14-04, Singapore 238874
Book an appointment via +65-6732-9388 or [email protected]


2. Cinderella Treatment at LeeKaJa Beauty Salon
You don't need a fairy godmother to grant your no-frizz wish; just get this hair treatment service from LeeKaJa. The Cinderella Treatment uses aloe vera, collagen, and vitamins and nutrients to replenish your strands, banishing frizz for up to three months. It also takes just around 1.5 hours.
Prices start at SGD300+++.
Address: 333A Orchard Road, #03-13 Mandarin Gallery, Singapore 238867
Book an appointment via +65-8133-0818.
3. Brazilian Blowout at Picasso Hair Studio


Thinking of getting your hair tamed and frizz-free before getting a perm? Picasso's Brazilian Blowout treatment is the one to get. This hair treatment lets you achieve smooth and shiny locks using a minimal amount of chemicals that won't damage the hair should you decide to get a perm after. Picasso stylists will also assist you in achieving the right body and volume you want post-treatment by adjusting the ironing process based on your desired results.
Prices start at SGD275+++.
Address: Various locations.
4. K-Gloss S.4 Anti-Frizz Hair Smoothing Treatment at De Hair Profile
Embrace your K-drama main character era with this anti-frizz hair treatment service from De Hair Profile. Perfect for coloured hair, this treatment helps bring out smoothness and shine while keeping your hair colour vibrant and with increased longevity.
Prices start at SGD208+++.
Address: Orchard Gateway #B1-08 277 Orchard Road Singapore 238858
Book an appointment here.


5. Mucota Hair Treatment at Jin Hair & Beauty
This salon uses premium and sustainable haircare products from Japan and Korea to ensure you're getting the best treatment. Its anti-frizz hair treatment uses mucota algana argan oil to restore your hair to its previous health. This results in sleek and voluminous hair that looks and feels soft to the touch.
Prices start at SGD90+++.
Address: #B1-63 People's Park Centre 101 Upper Cross St. Singapore 058357
Book an appointment here.


6. Keratin Control Hair Treatment at Provocative Hair Couture
This hair salon uses premium keratin treatment sourced from Italy to revive damaged and dry hair. It also seals the hair's restored state inside and out to preserve its replenished appearance, leaving the hair silky and frizz-free.
Prices start at SGD250+++.
Address: 50 E Coast Rd, #01-122, Singapore 428769
Book an appointment here.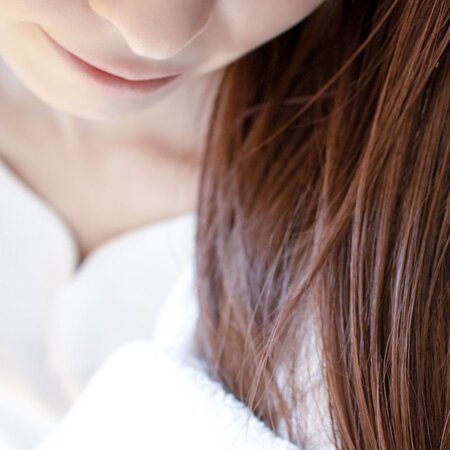 7. Nova Straight Hair Treatment at Jean Yip Hairdressing
This smoothening hair treatment promises to deal with your hair woes without using harmful substances like ammonia, peroxide neutralisation, and sodium bromate neutralisation which often cause hair to become weak and brittle. Expect bouncier and stronger strands after getting this treatment done.
Prices start at SGD199+++.
Address: Various locations.


8. Olivetta Protein Keratin Laminate Treatment at Salonplus
This anti-frizz hair treatment service pumps your hair with protein to bring back its natural gloss, strength, and body. It also visibly repairs hair damage caused by previous treatments.
Prices start at SGD179+++.
Address: 14 Scotts Road, #04-08 Far East Plaza, Singapore 228213
Book an appointment here.


9. Miracle Oil Treatment at PHS Hairscience
Home to 80 trichologists, PHS Hairscience is known for providing a holistic approach to haircare. Its Miracle Oil Treatment uses South African Miro plant extract to rebalance each strand's water-to-oil ratio to address unruly, brittle, and dry locks. It also uses state-of-the-art Oxygen Therapy technology that breathes life back into your hair for a smoother, healthier appearance.
Prices start at SGD188+++.
Address: Various locations.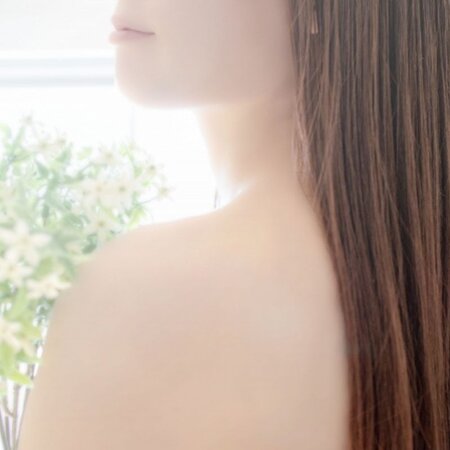 10. Protein Hair Treatment at TrichoMed
Don't have time for a lengthy hair appointment but want results that last? TrichoMed's 30-minute Protein Hair Treatment is the key to your latest hair makeover. This treatment targets hair follicles and feeds them with protective protein for stronger and healthier roots.
Prices start at SGD128+++.
Address: TrichoMed RB Capital Building, Malacca Str, Level 6, Singapore 048980
Book an appointment via +65-6841-1141.
Maintain your newly treated locks with these hair serums.
Comments, questions or feedback? Email us at [email protected].