In his first sit-down interview in six years, Zayn Malik shares his reflections on his time with One Direction, his decision to leave the group, his experiences as a father, and more.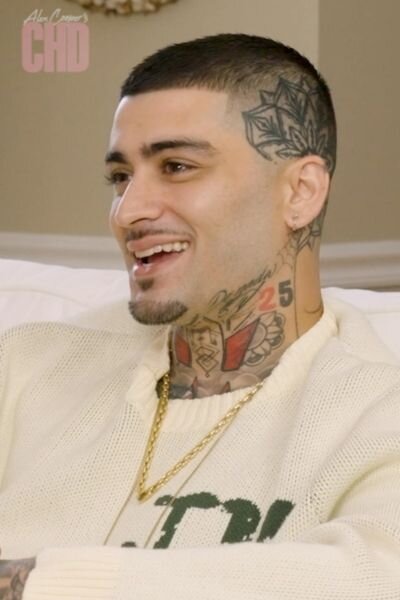 Zayn Malik on Call Her Daddy podcast
In the video podcast
Call Her Daddy
hosted by Alex Cooper, you'll see Zayn Malik calmly and candidly sharing how life has been for him lately.
Alex shared with the audience that they're in her childhood home in Pennsylvania, the state where Zayn is currently living in. When asked why he chose Pennsylvania over the usual trendy spots in the US, Zayn said he's been coming to the place with his ex (he's been co-parenting his daughter with Gigi Hadid). He fell in love with its calm and chill vibes and just wanted to take a break from the busy scene. He also shared his recent hobbies such as painting, cooking, and raising pets.


But what's getting the internet buzzing is the wealth of insights he unpacked about his time with his former band, One Direction. Zayn said that it took time for him to process the whirlwind of success he faced during his teen years (their superstar fame kicked off in 2010).
He then explained that he wanted to be the first among his group to make a record and do his own thing, which is why he left in 2015.
Zayn also said that he can now look back on all their great experiences in a much fonder light compared to the time he decided to leave. Without any hint of bitterness, he simply stated that they grew sick of each other and the group had run its course.


About being a father, he shared, "Since I've had my daughter, the main thing (on) my mind is trying to be a good example for her. That's why I'm even doing this interview. I used to get a lot of anxiety around having a conversation like this, and I want her to look at me and be like, 'Yo, my dad's doing this!'"
He also decided to move away from his claustrophobic life in the limelight with paparazzi all around him to give his daughter a normal childhood. While Zayn may be away from all the concerts and fans, music is still very much a part of their home. Zayn gave a peek into what their ordinary day looks like: "I just love like, playing instruments with her and singing with her. I'll sing, and she sings along, and she can do like good harmonies and stuff already."
Another issue that he broke his silence about was when Gigi Hadid's mom Yolanda Hadid accused him of harassment. Zayn pleaded "no contest" and expressed what was in his heart at that time. "I just wasn't trying to get into a negative back and forth with her. Any sort of narrative online where my daughter was going to look back and be able to read into it and it would just be something — there was no point."
You can watch the full interview for free on Spotify.


Zayn Malik's Love Like This single: teaser and release date
Aside from the podcast episode, check out Zayn's new song Love Like This which will be out on 21 July.
(Cover photos from: @callherdaddy, @zayn)

Comments, questions or feedback? Email us at [email protected].