This article was first published on 9 June 2022.
Get ready to start the countdown because Netflix has revealed the release date of and more details about You Season 4.
You season 4 plot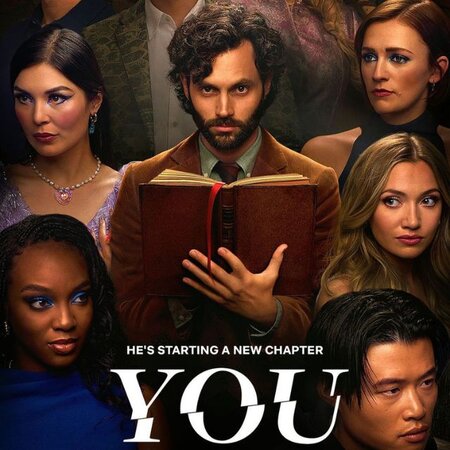 The show's main character Joe Goldberg (played by Penn Badgley) returns as a university lecturer in London. Professor Jonathan Moore is his latest persona, which differs greatly from the ones he played in the previous seasons.
In the past, he would play a character that would stay under the radar but would also allow him to be closer to the one he fancies and becomes obsessed with. After the failed romance and blood bath, he would adopt a new character. His Season 4 role in the world of academia puts him in the public eye.
You Season 4 trailer and release date
There will be a host of new characters such as teachers and students in the new season. And it makes us wonder who will Joe place in a body bag next, and if he would still get away with it.
You Season 4 will be released in two parts. The first half will premiere on 9 February 2023, and the second half will be released on 9 March 2023.
You Season 4 cast
Several British actors have already been confirmed as cast members, including Charlotte Ritchie (Ghosts) who is set to play Kate, an art gallery director who came from a humble background. Charlotte's character is poised as Joe's next obsession.
Along with Charlotte, Tilly Keeper (EastEnders) will also be part of the new season as Lady Phoebe, a famous aristocratic socialite that's been followed by paparazzi from a young age.
Meanwhile, American actor Lukas Gage (White Lotus, Euphoria), who became viral after an audition gone wrong, will come on board as wealthy ex-patriate Adam.
Tati Gabrielle, who appeared in season 3 as Marianne, a librarian that Joe became obsessed with, is hinted to come back for the next season.
(Cover photo from: @younetflix)

Next, the global hit series Wednesday is renewed for Season 2.

Comments, questions or feedback? Email us at [email protected].