You season 4 is coming. While the plot and release date are still shrouded in mystery, we have a few clues about the Netflix series' new instalment.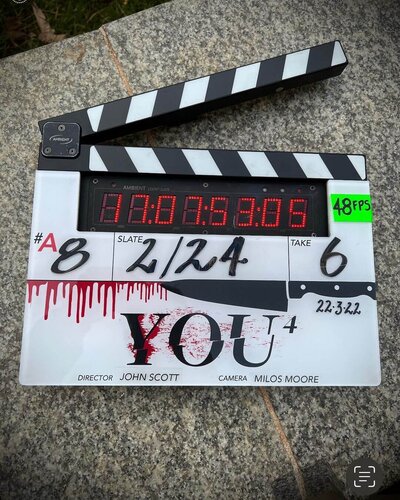 You season 4 plot
The upcoming season will have a different format. The thriller series will "slightly" change genres for its next run, the show's star Penn Badgley shared in an interview. Even though the latest season of You ended with Joe travelling to Paris after faking his death, the filming location for You season 4 shifted to London as it is a more budget-friendly choice.
You season 4 cast
Several British actors have already been confirmed as cast members, including Charlotte Ritchie (Ghosts) who is set to play Kate, an art gallery director who came from a humble background. Charlotte's character is poised as Joe's next obsession. However, we still don't know what to expect following the revelation that the new season will have a different format.
Along with Charlotte, Tilly Keeper (EastEnders) will also be part of the new season as Lady Phoebe, a famous aristocratic socialite that's been followed by paparazzi from a young age.
Meanwhile, American actor Lukas Gage (White Lotus, Euphoria), who became viral after an audition gone wrong, will come on board as wealthy ex-patriate Adam.
Tati Gabrielle, who appeared in season 3 as Marianne, a librarian that Joe became obsessed with, is hinted to come back for the next season.
You season 4 release date
Based on previous season release dates and the fact that production began just early this year, You season 4 is expected to debut in the latter part of 2022 or by early 2023.
(Cover photo from: @younetflix)
Next, check out Jenna Ortega as Wednesday Addams on Netflix's Wednesday.

Comments, questions or feedback? Email us at [email protected].