If you've been spending some time on social media recently, you have probably seen young adults posting about their 'Sonny Angel' figures. These mini figures wear different costumes and their "owners" bring them almost everywhere they go. But what is the hype for Sonny Angel figures all about, and why is the world going crazy over them?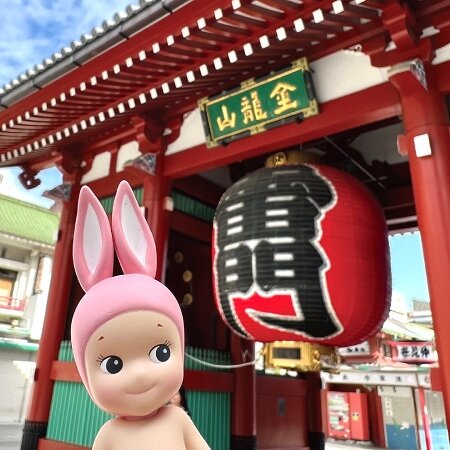 The origin of Sonny Angels
The Sonny Angel is the brainchild of Japanese toy designer Toru Soeya, who lent his nickname "Sonny" to the mini-figures, back in 2005. These adorable collectable figures come in different costumes and headgear, part of various series over the years. Each angel comes in a blind box, so you'll never know what you'll get!
The toy brand's tagline, "He may bring you happiness," is what real-life Sonny wants these mini-figures to be for their owners. The fictitious angel's goal is to be the mid-20s working woman's companion as she deals with the stresses of adulthood.
Seventeen years since its creation, the Sonny Angels are now going viral on social media across the globe. Young adults around the world are growing their collections one angel at a time. With this steadily growing demand, the Sonny Angels makers are coming out with new series regularly.


Time to start your Sonny Angel collection
With over 650 Sonny Angel figures currently available (including the limited edition angels), it's probably hard to pick which series you'd like to start with for your collection. Don't fret! Here are our top three picks for a collection-starter angel.
1. Winter Wonderland Series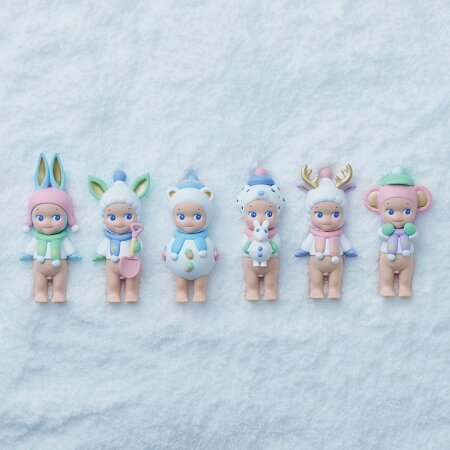 The Sonny Angel Winter Wonderland series is one of the newest series that recently came out. It features six regular figures, three secret ones, and the hard-to-get Robby Angel all in pastel-coloured winter attires perfect for the season. The Sonny Angel Wooden Christmas Tree, which can be used to display these winter-themed angels, is also part of the collection.
2. Japanese Good Luck Series
If you want good fortune to come your way, you should start your Sonny Angel collection with the Japanese Good Luck series! This series aims to bring healing and happiness to its owners, featuring 12 types of figures (including both lucky and secret ones). Each angel wears a Japanese lucky charm like the Lucky Cat and the Daruma doll which are all symbols of luck in Japan.
3. Sweets Series
Sugar rush, anyone? The Sonny Angel Sweets Series is a sweet tooth's dream for sure. You can get your hands on dessert-themed angels such as the Cream Puff, Strawberry Shortcake, or the Ice Cream angel. It includes 12 different figures that will bring a little sweetness to your day.
Price and where to buy in Singapore
Those looking to start their own Sonny Angel collection can purchase these angels from HANDS branches, Isetan Singapore, and Action City. Each blind box is priced starting at JPY1,100 / SGD9.84 depending on the series the figure belongs to.
It can also be ordered directly from the Sonny Angel Japan online store and have it shipped to your location. You can check their overseas shipping guidelines here.
(Cover photo from: @sonnyangeljapan)
Love collecting toys? Here are some childhood favourites you should get.

Comments, questions or feedback? Email us at [email protected].