If you haven't hopped on the BeReal hype, TikTok is set to launch an alternative to the curation-resistant platform. Named TikTok Now, the platform aims to bring TikTok's signature authenticity to a brand new daily photo and video sharing experience.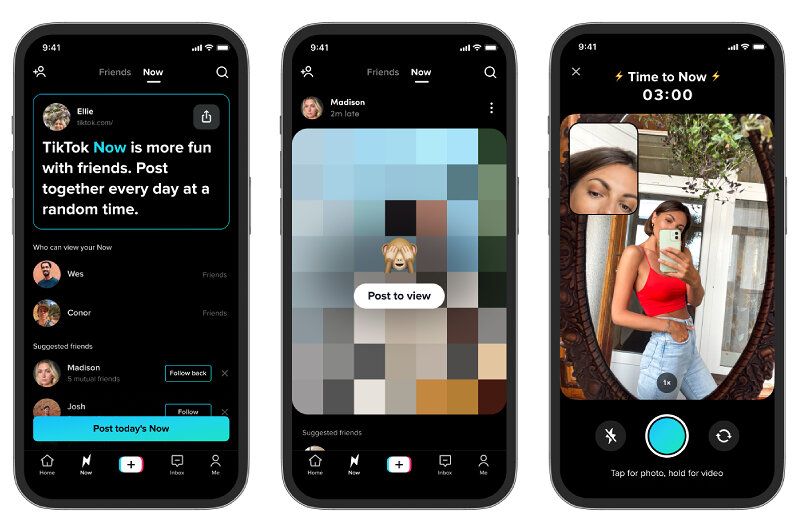 What is TikTok Now?
Similar to BeReal, TikTok Now will give you daily prompts that will guide you to share either a photo or a 10-second-long video. You can use your phone's front and back camera to capture the moment.
Another nice feature of the app is that its privacy setting is automatically set to Friends Can View. If you want to share your posts with non-followers, you can change it to the Everyone setting which allows people in your area to view it.
Is TikTok Now available in Singapore?
TikTok Now is already available to US users within the TikTok app. According to the brand, it will eventually be available in other regions as a standalone app. Stay tuned for news on its availability in Singapore!
Want to know what's up with BeReal? Here's the 411 on the platform.
Comments, questions or feedback? Email us at [email protected].