This article was first published on 8 March 2023.
Swifties, drop everything now because 'Taylor Swift | The Eras Tour' is finally here. Check out what to expect at her epic concert while waiting for news about the Asia leg of her tour.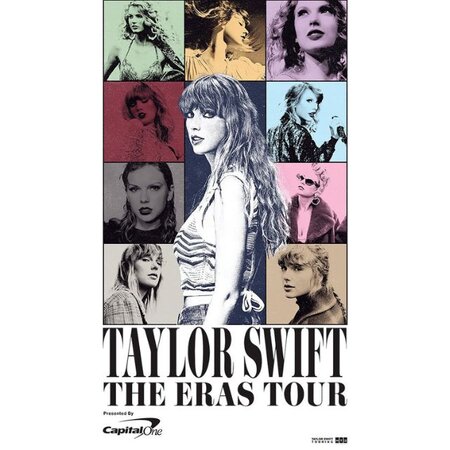 3 Things To Expect At Taylor Swift's 'The Eras Tour'
1. Bejewelled custom outfits
Sparkles, glitter, and everything in between. During the opening night of her tour in Glendale, Arizona, she walked into a stadium of 70,000 people and made the whole place shimmer. She kicked off her tour wearing a bejewelled silver bodysuit from Atelier Versace and knee-high boots from Christian Louboutin to pay tribute to her Lover era. She also wore a gold-fringed dress from Roberto Cavalli for her Fearless era which also gave us a flashback to her Speak Now tour. You can bet that she had at least 13 (the singer's favourite number) outfit changes, and they were nothing less than gorgeous.
2. A 44-track setlist in three hours
Instead of going through each "era" chronologically, the singer opted to mix up the songs from her 10 albums. There were reports that the concert lasted three hours and 13 minutes. Speak Now era fans might be wondering why only 'Enchanted' was selected from the album, but it has been rumoured that she will be releasing the 'Taylor's Version' of that era by the end of this year, so she might switch up her setlist when the album finally comes to light.
For every stop, there will be a different acoustic song, and she sang 'Mirrorball' for her opening night.
3. Epic surprises
Taylor Swift loves spoiling her fans and making them go wild with her stunning outfits, choreography, and more. She surprised fans during the opening night by diving into a pool onstage as a transition into her Midnights era.
Taylor Swift | The Eras Tour announcement


The iconic singer-songwriter revealed that the first leg of her tour will take place in various stadiums across the US. She also mentioned that international dates for her tour will be announced soon.
The news about her tour came after the multi-Grammy award winner had powerfully broken records with her latest Midnights album where, for the first time in history, all 10 top slots of the Billboard Hot 100 were filled by her songs. 'Anti-Hero' came in the lead at No. 1.

Taylor Swift's upcoming tour will showcase her journey through the musical eras of her career. As seen in the poster, the concert will feature both her past and present projects since her debut in the industry. Her first show will happen on 18 March 2023 and will run through 5 August 2023.
Supporting acts include Paramore, Haim, Phoebe Bridgers, Beabadoobee, Girl in Red, Muna, Gayle, Gracie Abrams, and Owenn.
'Through The Eras' tour merch
Available until SATURDAY or while supplies last: #TSTheErasTour Through the Eras Collection!

New tees and more for when all the eras end up in the same room at the same time. Shop at https://t.co/ZSGtuHSAkb! ✨ pic.twitter.com/WCk23SsQXq

— Taylor Nation (@taylornation13) February 28, 2023
What's a concert tour without official merch? To help Swifties gear up for the upcoming shows, Taylor also released the Through The Eras tour goods featuring apparel, posters, mugs, and more, all in limited quantities. Products retail from USD20 to 75 (around SGD27 to 100) and can be purchased from her official website.
(Cover photo from: Atelier Versace)
Comments, questions or feedback? Email us at [email protected].