Ready for it? Halloween may have just concluded, but you're in for another riveting ride as Netflix has announced the premiere date of Sweet Home 2, the sequel to the thrilling K-drama series that has viewers on the edge of their seats. Read on as we reveal more details about the series' release date, plot, cast and more.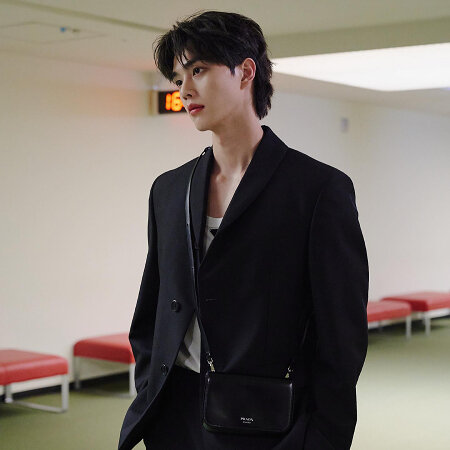 Sweet Home 2 plot: Song Kang drenched in blood? What happens next?
The date announcement video dropped by Netflix opens with an eagle-eye view of a dilapidated baseball stadium. It then cuts quickly to an overhead shot of Hyun-Su (played by Song Kang), who's locked in a cage and brought to a mysterious location. He is bloodied and battered.
Soon after, we see a spotlight being cast on Hyun-Su's figure as he's left standing alone in a giant cell. The scene feels incredibly bleak. As the camera circles Hyun-Su, a man's voice calls out to him saying, "We meet at last... Are you the saviour who can end all this?"
Tension rises even further as the video then cuts to various scenes of the remaining survivors grappling to stay alive and monsters wreaking havoc. The video comes to a shocking end as what appears to be blood is poured all over Hyun-Su.
Sweet Home 2 cast: Lee Si-Young, Ko Min-Si, Park Gyu-Young & more
Sweet Home 2 sees the return of several popular cast members, including Lee Si-Young, who teased viewers with a little insight on the upcoming season, "A vastly sprawling world awaits the characters after they leave Green Home. Everyone will go through major changes."
Si-Young plays Seo Yi-Kyeong, a former firefighter who is also an expert martial artist. Viewers can also look forward to catching actors Ko Min-Si, Park Gyu-Young, and more reprise their roles in Sweet Home 2.
Unfortunately, much to viewers' dismay, it appears that actor and fan-favourite Lee Do-Hyun and his character, Lee Eun-hyuk, won't be returning to the show. Even then, let's keep our fingers crossed as we never know how the story will unfold!
Sweet Home 2 release date and where to watch in Singapore
And now for the most pressing detail: when is this series going to air on Netflix in Singapore? Mark your calendars for 1 December 2023, 4PM and be sure to grab your popcorn for this one. Till then, consider binge-watching the entire first season of Sweet Home here.
(Cover photos from: @songkang_b and @netflixkr)
Can't get enough of Netflix's 'son', Song Kang, on your screens? Us too. Here are four other dramas starring this prolific actor. (You can thank us later.)
Comments, questions or feedback? Email us at [email protected].