Fans of Strong Woman Do Bong-Soon, rejoice! The beloved K-drama from 2017 starring Park Bo-Young and Park Hyung-Sik is getting a spin-off, this time headlined by Squid Game and All Of Us Are Dead star Lee Yoo-Mi. Titled Strong Woman Gang Nam-Soon, the story follows the titular Nam-Soon (Lee Yoo-Mi), who possesses extraordinary strength. She goes on a quest to find her real family but gets entangled in a dangerous case that puts her skills and wits to the test.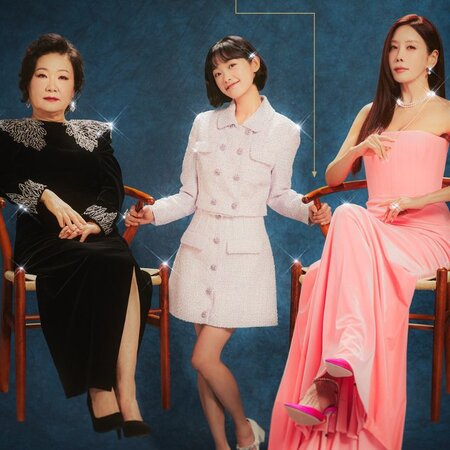 It's still unclear how this series ties into the original
Strong Woman
story — or if there's any connection at all — but while we wait for answers, here's everything we know about this upcoming series so far.
Strong Woman Gang Nam-Soon plot, cast
The story starts with Gang Nam-Soon heading to South Korea to search for her biological family. Back when she was young, she went missing in Mongolia. Nam-Soon has superhuman strength.
After reaching Gangnam in Seoul, Nam-Soon meets Hwang Geum-Joo (Kim Jeung-Eun), Nam-Soon's biological mother. Geum-Joo is rich and has pledged to be a philanthropist when Nam-Soon went missing.
Nam-Soon also meets her grandmother Gil Joong-Gan (Kim Hae-Sook). Joong-Gan is Geum-Joo's mother, and both women possess superhuman strength like Nam-Soon.


In a wild twist, these three women get involved in a drug case in Gangnam. Kang Hee-Sik (Ong Seung-Wu), a detective working on the case, asks for the three women's help.
Overall, the plot seems to share a lot of similarities with Strong Woman Do Bong-Soon, with the heroine getting caught up in a series of crimes, causing her to use her superhuman abilities. However, instead of having the detective as the second lead (flashbacks to our dear Ji Soo as In Guk-Do in Bong-Soon), it seems like luck and love is on the 'side of the law' in this spinoff, with Ong Seung-Wu's character implied as Nam-Soon's main love interest.


Strong Woman Gang Nam-Soon cameos: Park Bo-Young and Park Hyung-Sik confirmed
When the spinoff was announced, original
Strong Woman
stars Park Bo-Young and Park Hyung-Sik
reportedly finished filming their cameos for the series
, reprising their roles as Do Bong Soon and Ahn Min Hyuk. There was no other information disclosed about their involvement in the project, but we're sure our hearts will flutter yet again seeing them get back into their chemistry-filled roles.
Strong Woman Gang Nam-Soon release date and where to watch in Singapore
The spinoff series will air on 7 October 2023 in South Korea via JTBC, with new episodes airing every Saturday and Sunday. Watch this space for information on how to stream it in Singapore.
Comments, questions or feedback? Email us at [email protected].