Destined With You, starring idol slash actor Rowoon from SF9, Jo Bo-ah, and more, is one of the top K-dramas that has been bewitching Singapore lately. Here's everything you need to know about its plot, cast, and why you should add it to your watchlist.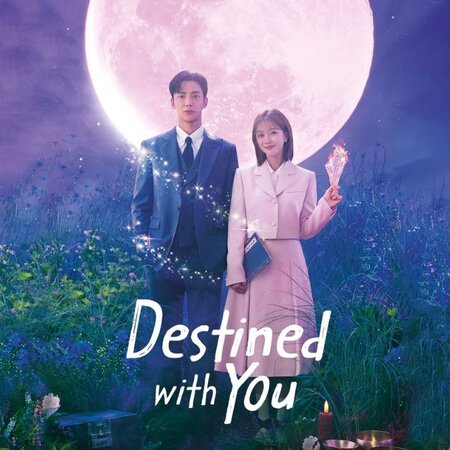 Destined With You: trailer, plot, and cast
Destined With You
is like your typical office drama infused with various magical elements. A lawyer named Jang Shin-yu (Rowoon) is bound by a creepy, centuries-old curse. After meeting with a shaman, he finds out that civil servant Lee Hong-jo (Jo Bo-ah or sometimes spelt as Cho Bo-ah) holds the key to changing his fate. The story takes an interesting turn when Jang Shin-yu mistakenly downs Lee Hong-jo's love potion.
Both Rowoon and Jo Bo-ah aren't strangers to the fantasy K-drama realm. Rowoon portrayed the role of a Grim Reaper in
Tomorrow
while Bo-ah took on the role of a star-crossed lover of a gumiho or a nine-tailed fox in
The Tale Of The Nine-Tailed.
Other cast members to watch out for include Yura from the former K-pop group Girl's Day, Ha Jun (Bad Prosecutor), Lee Bong-ryun (Crash Course In Romance), Park Kyung-hye (My Roommate Is a Gumiho), and more.


Destined With You first impressions review
Destined With You
is still an ongoing series, so there's still time for you to catch up on it if you haven't yet. Here are three reasons why you should check it out.
1. You'll fall for Rowoon's cheesy lines
Rowoon will have you giggling with his scenes; he just keeps blurting out romantic confessions with a straight face. We aren't 100% sure at this point if his character is catching genuine feelings for Hong-jo or if it's all because of the potion. But it's fun to see him trying and failing to fight against his rational side.
2. You can easily relate to Jo Bo-ah's character
Jo Bo-ah's character lives in a mundane world. Despite doing her best at work and her efforts to befriend her colleagues, she couldn't seem to fit in. She's a hopeless romantic, feels over the moon with the littlest things, and experiences pangs of loneliness at times too. It's easy to empathise with her and root for her happy ending.
3. The series will grow on you
Personally, the first episode can be a bit hard to get into because it seems like 30 minutes have gone by and nothing interesting is happening. But once you get past that, you'll find a hidden gem.
Destined With You
is able to blend multiple genres without being too dark or too shallow in its approach.
Destined With You: episode schedule and where to watch in Singapore
Ready to be enchanted by the show? Episode 7 of
Destined With You
will be out on 13 September. Succeeding episodes air every Wednesday and Thursday. If you like bingewatching your dramas then mark your calendars because the final and sixteenth episode will be out on 12 October.
Catch the series right here on Netflix.
(Cover photos from: @netflixkcontent, @netflixsg)

Comments, questions or feedback? Email us at [email protected].