Getting tired of streaming movies from a small screen? You can now level up your viewing experience With the new Cinewav Movies in the Sky at Marina Bay Sands' Skypark Observation Deck!
What to expect at Cinewav Movies in the Sky
Cinewav Movies in the Sky isn't just another outdoor cinema. It offers a great ambience that's unmatched by any typical drive-in theatre. Imagine this: you're at an observation deck where you can appreciate the mesmerising Singapore skyline while watching an awesome movie under the twinkling stars. Plus, you also get to enjoy the cool breeze. It's the perfect date idea!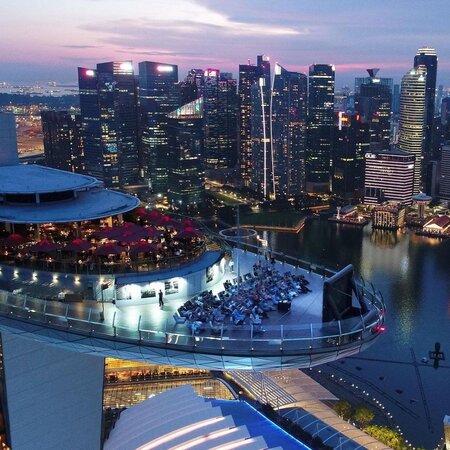 If you're worried about not being able to hear the movie, don't be. Cinewav Movies in the Sky features an innovative technology that will allow you to enjoy great quality sound amidst the city noise. How? Guests can conveniently listen to high-definition, perfectly synched audio through their smartphones.
Cinewav Movies in the Sky movie line-up dates and opening hours
Cinewav Movies in the Sky has released its line-up for 9 June to 2 July. It includes 2021 releases like SHANG-CHI and The Legend of The Ten Rings and West Side Story. All-time family favourites such as Little Women (2019 remake) and Hidden Figures are also part of the roster.
The movies start at 9PM but the observation deck will open at 8:30PM.
Where to buy Cinewav Movies tickets
You can buy your ticket via Klook's website for SGD48 each. Note that tickets are non-refundable so make sure to pick a good date!
(Cover photo from: @marinabaysands)
Comments, questions or feedback? Email us at [email protected].