After two years of hiatus, the Singapore Grand Prix is set to return to the Marina Bay Street Circuit. It will commence on 30 September and end on 2 October. As early as now, big names in the music industry have already confirmed performances. Marshmello, Westlife, and Green Day are some of the first artists to be part of the event's entertainment line-up.
Who will perform at Singapore Grand Prix 2022?
DJ Marshmello will be kicking things off on the first day of the Singapore Grand Prix, while Westlife and Green Day are scheduled to perform in the next two days. Organisers said that more entertainment acts will be announced in the coming weeks. However, due to the ever-changing nature of the COVID-19 pandemic, all schedules are subject to change.
In 2019, Singapore Grand Prix was able to invite an impressive line-up of artists across multiple genres and from different countries including Gwen Stefani, Dua Lipa, Red Hot Chili Peppers, and more.
Singapore Grand Prix 2022 tickets
Tickets for Singapore Grand Prix 2022 were sold out back in April. But the good news is that the organisers are now selling more Zone 4 Walkabout tickets (prices are from SGD98 to SGD288)which gives guests the opportunity to roam freely at Zone 4 — an area that's equipped with viewing platforms at strategic trackside locations.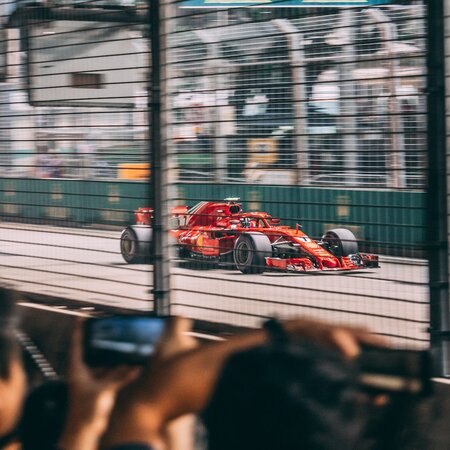 Premiere Walkabout tickets (prices are from SGD148 to SGD598) are also now available with limited availability for the 3-day option. This tier will give patrons access to Zone 1 through to Zone 4 which means guests will get to see the action unfold, from the Pit Lane entry to the exit. Different vantage points are also available for Premiere Walkabout ticket holders. Plus, they will be able to access a variety of entertainment, food and beverage options available at the entire Circuit Park.
Meanwhile, additional Grandstand tickets are yet to be for sale. Combination packages are also still currently sold out. Special wheelchair accessible platforms may be booked by contacting organisers.
You may buy tickets here.
Next, check out details on the upcoming Wellness Festival in Singapore.
Comments, questions or feedback? Email us at [email protected].