It's been two years since we saw Weightlifting Fairy Kim Bok Joo star Lee Sung Kyung play a lead role, and we couldn't be more excited to see her as part of Shooting Stars, a K-drama that will soon be streamed on iQiyi.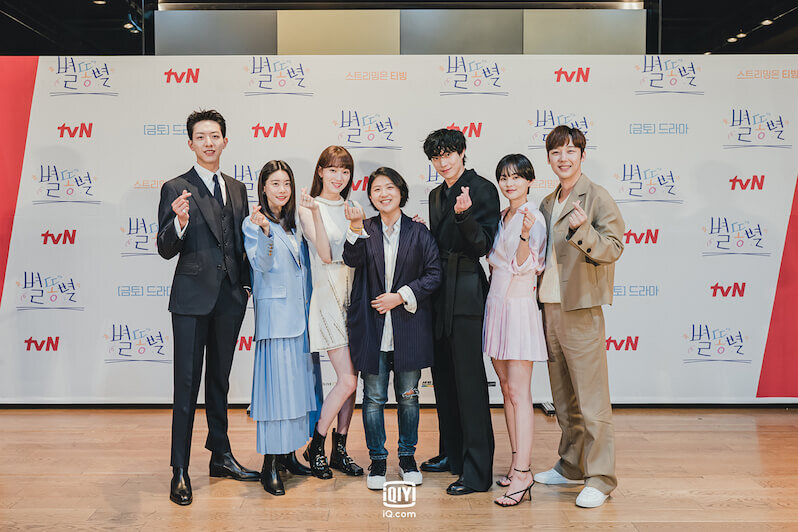 Lee Sung Kyung, along with her other Shooting Stars castmates, and the show's director held a press conference this week to share about the new series that's slated to premiere on 23 April. The event got extra attention as it is the first "unmasked" press conference held in South Korea since the onset of the COVID-19 pandemic; some see it as a milestone for the country's badly hit entertainment industry.

The Shooting Stars cast says the drama's script is true to life
The intriguing plot of Shooting Stars (also stylised as Sh**ting Stars) depicts the ins and outs of showbusiness. Lee Sung Kyung stars as Oh Han Byeol, a PR lead at a management company who is assigned to handle a bad-tempered popular actor played by newbie talent Kim Young Dae.
Lee Sung Kyung shares that the script is "95% accurate" about what's really happening behind the scenes.
"I found the script to be really realistic. So much that I was worried that people would start speculating who the show is trying to portray," she said during the press conference. Shooting Stars director Lee Soo Hyun added that many segments are based on what happens in real life such as conflict with journalists, managers apologising on behalf of artistes and more.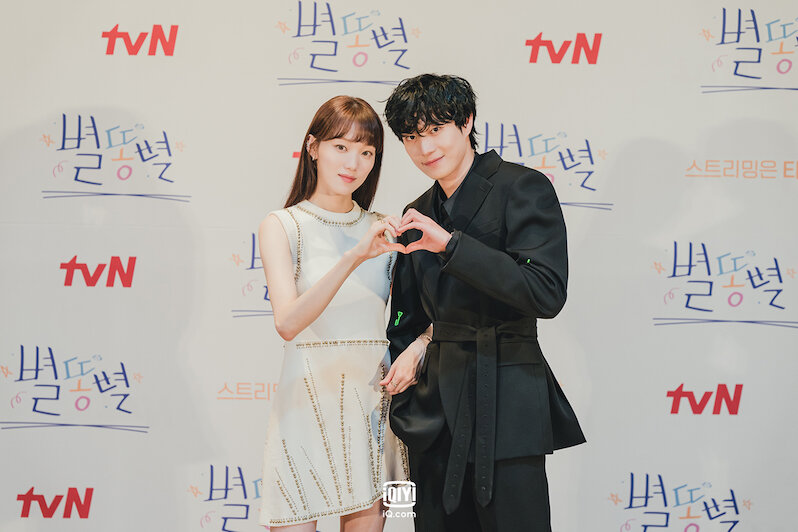 Lee Sung Kyung's co-lead, 26-year-old Kim Young Dae, who will play the fictional testy actor Gong Tae Sung, shares that he sought inspiration from his Shooting Stars castmates — who are bonafide big celebrities — in playing his first television lead role.
"As I am not an A-list star in real life, I found it difficult initially to portray such a role. As I began looking for inspirations and references, I realised that they were around me all along, such as my seniors Lee Sung Kyung and Yoon Jong-Hoon," he said.
Another cast member who based her performance on real life is Sojin, who will play an entertainment journalist. The Girl's Day member spent hours speaking to an actual entertainment correspondent to find out about the intricacies of the profession.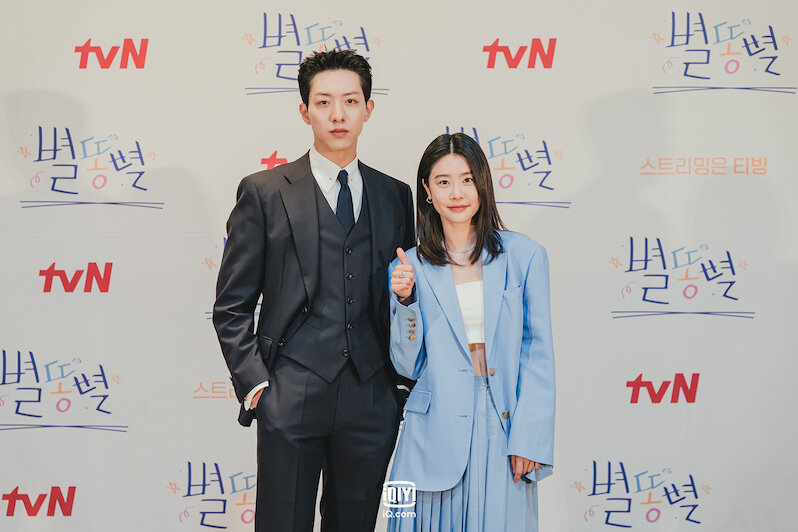 Meanwhile, CN Blue's bassist, Lee Jung Shin, prepared for his role by reading a book written by an entertainment lawyer. He confessed that throughout his time in the spotlight, he has not spoken with a layer and jokingly says that he hopes "it stays that way".
How to watch Shooting Stars
Episodes of Shooting Stars will be available for streaming on iQiyi's global site and mobile app simultaneously with the show's airtime in South Korea. The show can be streamed for free, but iQiyi also offers premium ad-free plans.
Next, meet the new cast members of the reality TV show Bling Empire.

Comments, questions or feedback? Email us at [email protected].