Looking for something unique to do for the weekend? Gather your friends (and your brain cells) and head to Science Centre Singapore's escape rooms. Here's everything you need to know about the immersive storylines, tickets, opening hours, and more.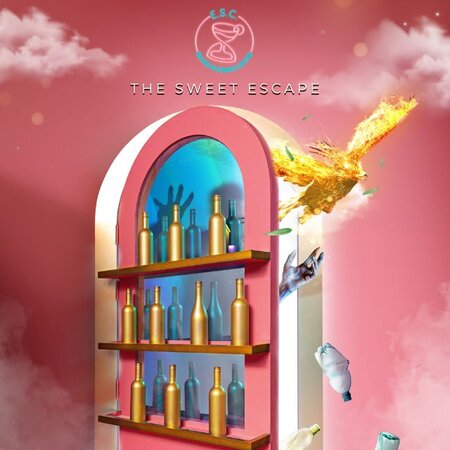 Science Centre Singapore's three escape rooms
At Science Centre Singapore's escape rooms (officially known as Escape @ Science Centre), challenges get infused with Science, Technology, Engineering and Mathematics (STEM) concepts and are sprinkled with wonder and excitement.
1. Museum of Humankind
The premise of the Museum of Humankind is that it's set in the year 2500 when the Earth is about to become completely destroyed by climate change. Imagine you're one of the last humans alive and aliens have put you on display at their museum. You have to outsmart them and find the last plant to restart life on Earth.
2. Shangri-La
Up for a concept that has a bit of magic involved? Shangri-La will take you on a journey through a glitchy mythical metaverse called Shangri-La. Feel the adrenaline rush as you overcome earthquake simulations, lasers, and more.
3. Dr. X
Do you find the character of Fear from Disney's
Inside Out
relatable? You can actually use this emotion to your advantage in Dr. X. The Science Centre designed it to help you see how fear stimulates the lower brain regions to give you extraordinary strength and speed to survive life-threatening situations. In this escape room, you'll need to rescue your friend who's been trapped by an unethical scientist.
Science Centre Singapore's escape rooms: tickets, opening hours, and location
Pick a concept (or choose them all if you're game) and book your tickets
here
. Each one is recommended for ages 13 and above. Each session can take up to eight persons and the rooms will require a minimum of two (Museum of Humankind and Shangri-La) or three (Dr. X) persons. Top tip: The ideal number of participants to make the most out the experience is at least four!
Escape @ Science Centre is open from 10AM to 5PM from Monday to Wednesday and school holidays, 10AM to 10PM from Thursday to Saturday and public holidays, and from 10AM to 6PM on Sunday. It's located at 15 Science Centre Road, Singapore 609081.
(Cover photos from: @sciencecentresg, science.edu.sg)

Comments, questions or feedback? Email us at [email protected].