Let your inner child have a magical time at POP Mart and ActionCity's Toy Show! The event's past shows were previously only held between Beijing and Shanghai, so we're thrilled to learn that it's having a three-day extravaganza in Singapore.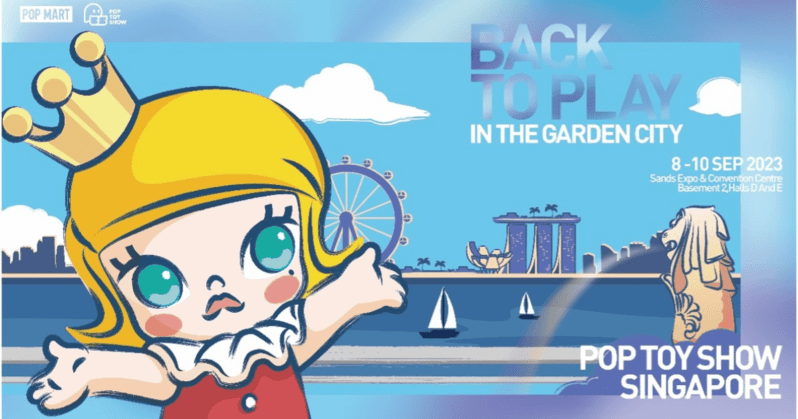 There will be 50 different artists, toy designers and international toy brands at the exhibition. We've rounded up the top POP Mart designers you can meet in the flesh at the event and their best-known works.
Top toy designers at the POP Mart Toy Show Singapore 2023
1. Kenny Wong
Kenny Wong is a Hong Kong artist and toy designer. He created the iconic Molly figurine with her big eyes, pouty lips, and artsy beret and outfit in 2006. Her wardrobe has evolved over time, and she has collaborated with other characters from
Disney
,
Warner Bros.
, and more. Various brands from all over the world like
UNIQLO
,
Fujiya
(maker of the Peko Milky candy),
Magnum
,
Coca-Cola
, and more have also joined in the hype around Molly.
2. Pucky
Mysterious and cute vibes co-exist in Hong Kong illustrator Pucky's works. After studying in Canada, she established her own studio in Hong Kong named Pookie. Kenny Wong mentored her as she forged her own path to creating her own 3D characters. Her
Pucky Sleeping Forest
series is on the rise for its imaginative fantasy creatures.
3. Ayan Deng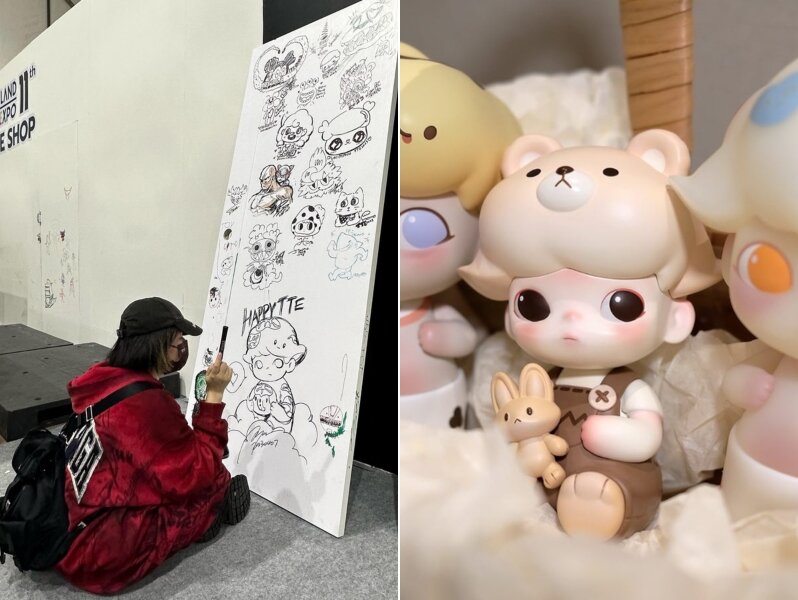 Cuteness overload awaits you in Ayan Deng's Dimoo world! She is a co-founder of the famous design studio MOUNTAIN STUDIO and the leading creator of the YANSTUDIO and Dimoo World series. Her most notable creation, Dimoo, is an endearing little boy who exudes a variety of emotions like fear, confusion, and bravery.
Local artists at the POP Mart Toy Show Singapore 2023
Local artists Rex Lee (designer of
My SpaceCats
), Yang (designer of
Ooja
), and Lesdoubleswood (designer of
Jelilo
) will also be treating fans to interactive activities.
POP Mart Toy Show Singapore 2023: tickets, event dates
The POP Toy Show will take place from 8 to 10 September at Marina Bay Sands. Experience the largest toy show after the pandemic at the Sands Expo and Convention Centre, Basement 2, Halls D and E.
Ticket prices vary depending on whether you're attending for just a certain day or if you're going to all three days. You can pick if you'd like to get an early bird ticket (starts at SGD25), a standard ticket (starts at SGD32), a group or family deal for four people (starts at SGD80, available online only), or a VIP ticket which is priced at SGD168 but is available for a limited time only.
Tickets are available on this website from today, 24 July onwards and will soon be sold at these POP MART and ActionCity locations.

Comments, questions or feedback? Email us at [email protected].