On the lookout for your next favourite game from the wonderful world of Nintendo? The gaming giant has just revealed new trailers for its upcoming releases for 2023 and beyond, and we've rounded up the captivating ones that you don't want to miss.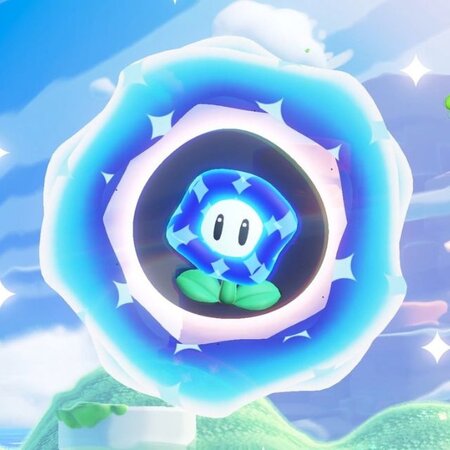 3 new games announced at Nintendo Direct 2023
1. Super Mario Bros. Wonder


2023 continues to be the year of Super Mario Bros. Nintendo launched its
Super Nintendo World theme park
in Los Angeles in February and released a hit
animated movie
in April. And now, it's gearing up for the release of
Super Mario Bros. Wonder
— a cute and charming 2D game which will be released on Nintendo Switch.
Fans are looking forward to the features in this game such as the unique abilities given to the Wonder Flowers and a new power-up, Elephant Mario. You can freely choose to play as Mario, Luigi, Toad, Princess Peach, and more.
Super Mario Bros. Wonder will be released on 20 October 2023. It's now available for pre-order in the US. Stay tuned for more updates about when you can pre-order it in Singapore.
Other Super Mario Bros. games that were announced are an untitled game centred on the character of Princess Peach and the Super Mario RPG (Remake) which is coming to Switch on 17 November 2023.


2. Detective Pikachu Returns
Get ready for the return of the small but terribly cute Detective Pikachu. The new game will allow players to solve mysteries with the character of Tim Goodman and other Pokémon. And while details about the mysteries are under wraps, it's expected to go into the origins of the beloved character and show more fun interactions between humans and the pocket monsters.
Detective Pikachu Returns will be released on Nintendo Switch on 6 October 2023.


3. Batman: Arkham Trilogy
Aside from colourful and cutesy releases, the
Batman: Arkham Trilogy
games are also arriving on Nintendo Switch in 2023. If you have a thing for combat gameplay and twisted plots, then keep your eyes peeled for this one. The three games are, namely,
Batman: Arkham Asylum, Batman Arkham City,
and Batman
Arkham Knight.
The first game was originally released for the PlayStation 3 and Xbox 360 in 2009. Soon, you'll get to enjoy it in the portable Switch and face off against the biggest foes in the Batman franchise such as The Joker, Two Face, Catwoman, Scarecrow, Poison Ivy, and more.


Nintendo Direct 2023
Fancy any of the games above? If you're hungry for more, you can check out the full announcement of Nintendo's upcoming releases
here
.
(Cover photo from: @nintendoamerica)

Comments, questions or feedback? Email us at [email protected].