Miley Cyrus, who gave us the catchy and empowering anthem 'Flowers', will be releasing a brand-new album in March. Hands up if you've experienced getting the lyrics stuck in your head!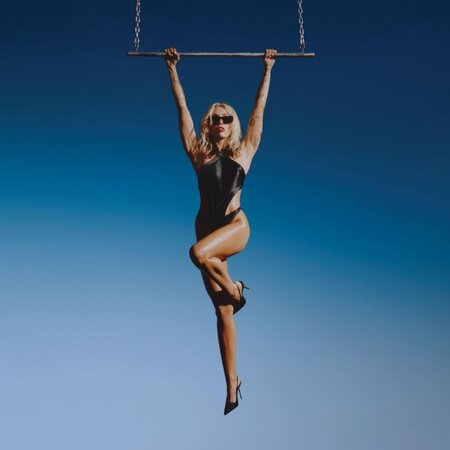 One of the records broken by '
Flowers
' last 19 January is that it became the
most streamed song in a single week
in Spotify history. It's also on its
sixth week
at the No. 1 spot on the Billboard Hot 100. 'Flowers' is actually the lead single of her upcoming album
Endless Summer Vacation
, and we can't wait to hear more hits from the singer-songwriter.
Miley Cyrus' new album: Endless Summer Vacation
Miley's last album
Plastic Hearts
was released in 2020. Her upcoming one will be her eighth studio album.
The artist has just released the official tracklist, and we've spotted exciting collabs with Brandi Carlile and Sia. Sia has become a household name with her hits such as 'Chandelier' and 'Elastic Heart'. Meanwhile, Brandi is known for her song titled 'The Story', which she performed along with Miley for the Miley's New Year's Eve Party show on NBC. The pair also sang Miley's iconic ballad 'The Climb'.
The 13 tracks on Endless Summer Vacation are namely, 'Flowers', 'Jaded', 'Rose Colored Lenses', 'Thousand Miles' (feat. Brandi Carlile), 'You', 'Handstand', 'River', 'Violet Chemistry', 'Muddy Feet' (feat. Sia), 'Wildcard', 'Island', 'Wonder Woman', and the demo of 'Flowers'.


Miley Cyrus' new album: fan theories
It's rumoured that the album might allude to the rocky on-and-off relationship and marriage between Miley and her now ex-husband, actor Liam Hemsworth. Fans have theorised that 'Flowers' is a response to Bruno Mars' 2013 hit 'When I Was Your Man', which Liam once dedicated to Miley. 'Flowers' was also released on the actor's birthday, 13 January, and so many are getting the feeling that it's a diss track specially made for Liam.
Miley Cyrus' new album: release date
Miley Cyrus'
Endless Summer Vacation
will be out on the artist's official music streaming platforms on 10 March.
(Cover photo from: @mileycyrus)

Comments, questions or feedback? Email us at [email protected].