This article was first published on 23 February 2023.
If you like your TV shows dark, cinematic, and overflowing with twists and turns, then Netflix's The Glory starring Song Hye-kyo is just what you need for your next K-drama fix. You can soon binge-watch the entire series because The Glory Part 2 is coming to Netflix today, 10 March.
The Glory Part 2 official trailer
Its juicy revenge story is like a good book you just can't put down. But it's not for the faint of heart as it portrays traumatising scenes of bullying and violence.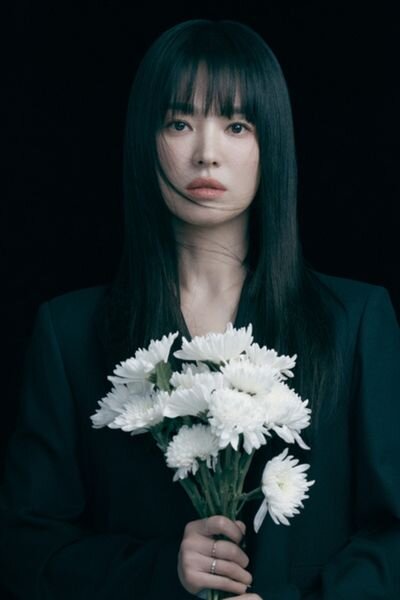 We've got a good feeling that we will see more of the downfall of the perpetrators in Part 2. We've also got high hopes that our main girl will taste the sweet victory that comes along with taking out her targets one by one.


The Glory cast and plot
But before we dive right into our predictions for the next half of the story, here's a recap of what transpired in
The Glory
Part 1. A high school student named Moon Dong-eun (the younger version is played by Jung Ji-so while the older is played by
Song Hye-kyo
) experiences brutal school violence such as burning, assault, and mocking at the hands of Park Yeon-jin (the younger is played by Shin Ye-eun while the older is played by Im Ji-yeon) and her squad. Dong-eun is forced to drop out and then conjures up an intricate revenge plan over a period of almost 20 years.
Song Hye-kyo's co-star in The Glory is Lee Do-hyun who plays a doctor named Joo Yeo-jeong. While there's an obvious age gap between them outside the drama — Do-hyun is 27 while Hye-kyo is 41 — they make it work on screen and their interactions offer us a breath of fresh air in the midst of the story's tragic atmosphere.


The Glory Season 2 plot predictions
Now that you're up to speed with the first half of
The Glory
, here are three things you can expect in Part 2.
1. Joo Yeo-jeong will stay by Moon Dong-eun's side
While they might not see eye to eye on everything that Dong-eun plans to do, the stage is set for them to be the perfect partners in crime.
The Glory isn't their first rodeo as Lee Do-hyun and Song Hye-kyo both seem to have a knack for landing 'noona' (a term used by a younger man to refer to an older woman) romance dramas (check out Do-hyun in 18 Again and Melancholia and Hye-kyo in Encounter and Now, We Are Breaking Up).
Yes, there's a potential affair brewing between Yeon-jin's husband and Dong-eun, but we're gonna bet that it's Yeo-jeong and Dong-eun against the world till the final episode.


2. Moon Dong-eun will successfully bring down Park Yeon-jin and her minions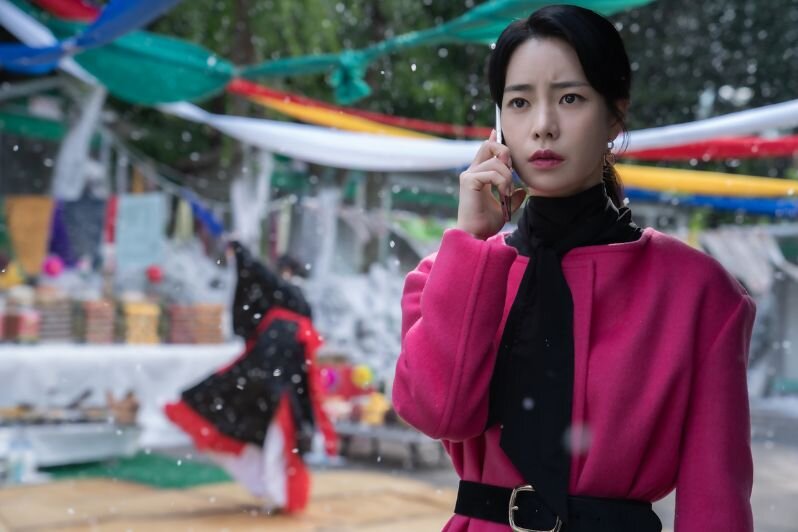 After years of keeping tabs on the lives of her perpetrators, Dong-eun knows the Achilles' heel of each one. She knows just where to strike where it'll hurt the most. So far, nothing in her ultimate revenge plan has backfired, and we can't help but keep rooting for her till the end.
As we've seen in Part 1, Yeon-jin dreamed of becoming a loving wife and mother. Dong-eun then successfully planted the seeds that will break Yeon-jin's ideal home apart.
We can expect that the same will happen to the rest of Yeon-jin's minions. Dong-eun will target each of their dreams and take away the things that are dearest to them.
You can take the creators' word for it — Writer Kim Eun-sook has stated, "Part 2 is refreshingly satisfying and shockingly intense," while Director An Gil-ho said, "the fight between Dong-eun and Yeon-jin really takes off and the perpetrators dynamically meet their end. You won't be able to take your eyes off the screen. All elements of the story will now come full circle."



3. We will find out who killed Son Myeong-o

In The Glory Part 1, one of the bullies named Son Myeong-o disappeared and was revealed to be dead. It had only been just a few days after he had agreed to become a pawn of Moon Dong-eun. One of the easter eggs from the show is that someone wearing a pair of bright green heels walked away from the scene of the crime. It's heavily hinted that Park Yeon-jin's the culprit, but Dong-eun may be indirectly involved, one way or another.
Remember what happened to Dong-eun's teacher who tormented her as well? The same can be said for Myeong-o. We can't wait to uncover more secrets in the next chapters of the story.


The Glory Season 2 release date

A bloodier and more satisfying The Glory Part 2 will premiere on Netflix today, 10 March 2023. Meanwhile, you can stream Part 1 right here.
(Cover photos from: Netflix)

Comments, questions or feedback? Email us at [email protected].