Hey, Lord Of The Rings (LoTR) fans! If you're looking forward to the new series adaptation of J.R.R. Tolkien's books since it's been announced, here's another reason to get excited: an empowered female storyline will be the heart of the series.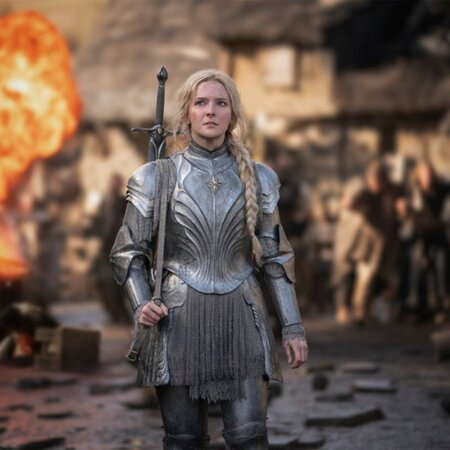 Lord Of The Rings: The Rings Of Power lead and plot
Lord Of The Rings: The Rings Of Power
stars
Morfydd Clark
as Galadriel (formerly played by Cate Blanchett in the Peter Jackson-directed movie franchise), an Elven warrior who will do everything and anything to prevent evil from returning to the fictional world of Middle Earth. Not much has been said about the storyline of the series, but it is set more than 2,000 years prior to the events of the
LoTR
films.
Tolkien and empowered female characters in his books
Tolkien has some of the most empowered female characters in literature,
according to
The Rings Of Power
co-executive producer Patrick McKay
. This includes Galadriel who takes the lead in this Amazon Prime franchise, as well as characters like Arwen (Liv Tyler) and Eowyn (Miranda Otto) who appeared in the early 2000s films. This is why it's only fitting that the series zooms in on exploring a known character from the original trilogy in ways that are new and fresh for both fans and new audiences.
When and where to watch Lord Of The Rings: The Rings Of Power in Singapore
Lord Of The Rings: The Rings Of Power
will start streaming in Singapore on 2 September, 12PM SGT on Amazon Prime, with new episodes airing every Friday.
From one epic TV series to the next, our thoughts on HBO's House Of The Dragon here.
Comments, questions or feedback? Email us at [email protected].