Laverne Cox is now a Barbie girl — literally! The award-winning actress and LGBTQ+ advocate was chosen as the model for Mattel's first transgender doll. The groundbreaking toy is part of the Barbie Tribute Collection, a line of Barbie dolls that honours women who have had a huge impact on our culture. Laverne Cox's Barbie will join the dolls that celebrate fashion designer Vera Wang, Queen Elizabeth II, actress Lucille Ball and more.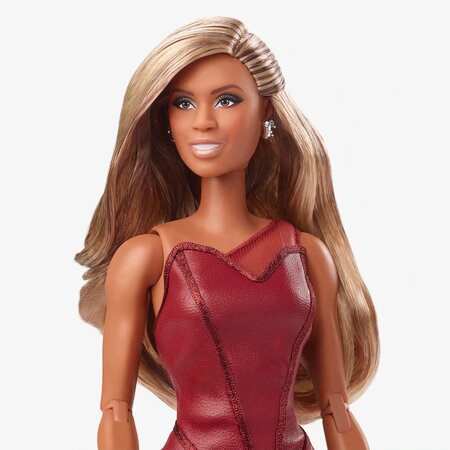 Laverne Cox Barbie doll features
Laverne Cox's Barbie doll doesn't just have a stunning likeness to its inspiration, but it also takes a cue from its real-life counterpart's bold, glam fashion.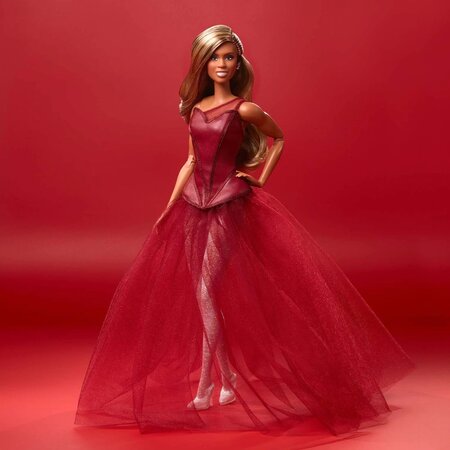 The toy has a layered look that's described by the Barbie Signature team as a "triple-threat ensemble". It wears a white glittery holographic bodysuit and over it is an asymmetrical "oxblood red" tulle dress. You can also add on a red faux leather corset with satin ribbon accents at the seams for extra flair. Finally, the set also comes with matching heel boots and silver-like earrings.
Laverne Cox shares that "she's very involved" in the process and that the launch is also a tribute to her inner child who was denied the chance to play with a Barbie doll, according to People Magazine. She also said that she hopes the doll would be a "celebration of transness".
Where to buy Laverne Cox Barbie doll in Singapore
The Laverne Cox Barbie doll is available on Mattel Creations' website for USD40/~SGD54.80. Luckily, the site ships to Singapore so you can have yours delivered via the brand's standard international shipping which can cost from USD29.95/~SGD42 to USD69.95/~SGD96 depending on the weight of your order.
(Cover photo from: creations.mattel.com)
Next, know details about the upcoming Barbie live-action movie.

Comments, questions or feedback? Email us at [email protected].