The Jane The Virgin Korean remake, Starting Today, We, hasn't aired yet but it's already causing a stir due to a broadcasting dispute involving its main star My ID Is Gangnam Beauty actress, Im Soo Hyang. The conflict is between television networks MBC and SBS. The two giant networks plan to air dramas Dr. Lawyer and Starting Today, We — both starring Im Soo Hyang — at the same time in May which can cause confusion between audiences and advertisers.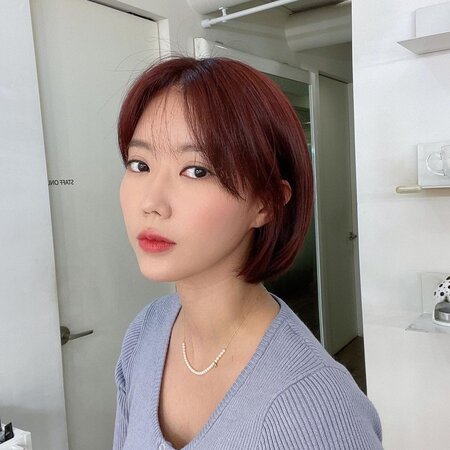 MBC claims that the airing date for Dr. Lawyer was already slated in advance even before SBS announced the late launch of Starting Today, We, according to a report by JTBC News. This sudden shift in schedule is said to be a "violation of business ethics". MBC also pointed out that viewers will have a hard time immersing themselves in the story due to the widely different tone of Dr. Lawyer which tackles a heavy subject and the Jane The Virgin Korean remake which has a lighter, more comedic plot.
Further adding to the controversy is MBC's statement that the production of Dr. Lawyer was under pressure because of the delayed filming schedule of Starting Today, We.
On the other hand, SBS doesn't see any issue with the overlap because, although both dramas starring Im Soo Hyang will air in May, Starting Today, We and Dr. Lawyer have different airing timeslots.
However, MBC still hopes to collaborate with SBS to resolve this issue. Stay tuned for the official release date of Starting Today, We!
Jane The Virgin Korean remake cast and plot
Starting Today, We is based on the hit satire American TV series Jane The Virgin starring Gina Rodriguez, Yael Grobglas, Jaime Camil, Brett Dier, Justin Baldoni, and more. It's about a woman named Jane who has yet to engage in sexual intercourse but got pregnant because of artificial insemination mix-up at a gynaecology clinic. The larger-than-life plot itself is loosely based on the Venezuelan telenovela Juana la Virgen.
The Jane The Virgin Korean remake Starting Today, We will also follow the same plot with a few tweaks. Lead Im Soo Hyang will be starring alongside actors Sung Hoon (Are We In Love?) and Shin Dong-Wook (Now, We Are Breaking Up) who will play her love interests.
Actress Hong Ji Yoon (My First First Love) also joins the cast. Her role is the Korean remake counterpart of Yael Grobglas' Petra who started as the show's main antagonist but slowly became an ally to Jane and a fan favourite.
This article will be updated with the official trailer and release date of the Jane The Virgin Korean remake Starting Today, We as more information becomes available.
(Cover photo from: @hellopapa11)
Comments, questions or feedback? Email us at [email protected].