Dua Lipa is making the leap from Mermaid Barbie to a female spy! She's starring opposite Henry Cavill — yes, Superman himself! — in the spy thriller film Argylle. Read on to learn more about its plot, cast, and release date.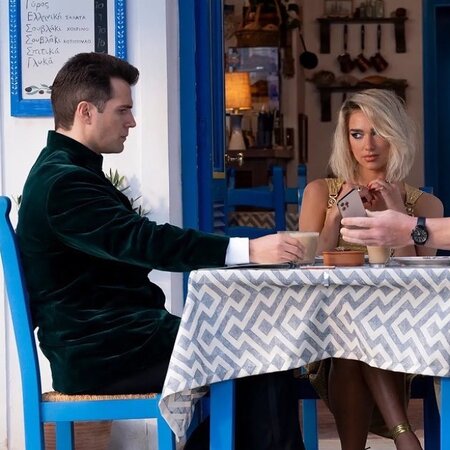 Dua Lipa and Henry Cavill in Argylle: plot and cast
Argylle follows the story of Elly Conway, a successful author and reclusive cat mum. "Coincidentally", she specialises in espionage novels! However, Elly's quiet life is thrown into chaos when her books' plots start to mirror the inner workings of a real-life spy organisation. With her pet cat Alfie in her backpack, she races around the world to stay one step ahead of killers on her heels.
In addition to Dua Lipa and Henry Cavill (as Agent Argylle), Argylle stars Bryce Dallas Howard (Jurassic World) as Elly Conway, Sam Rockwell (Three Billboards Outside Ebbing, Missouri), Bryan Cranston (Breaking Bad), John Cena (Fast X), and Samuel L. Jackson (Pulp Fiction).
The movie is directed and produced by Matthew Vaughn who's also behind the popular Kingsman franchise and the Kick-Ass movie duology.
Argylle release date
Does this have you sitting at the edge of your seat? You'll have to be patient a little longer since the movie is set to premiere on 2 February 2024.
(Cover photo from: @marv_films)
Looking for another thrilling watch? Here's everything we know so far about Alice In Borderland Season 3.
Comments, questions or feedback? Email us at [email protected].