Dystopian and J-series fans, keep your eyes peeled because Alice in Borderland season 3 is in the works! Netflix has also revealed two cast members who will be reprising their roles.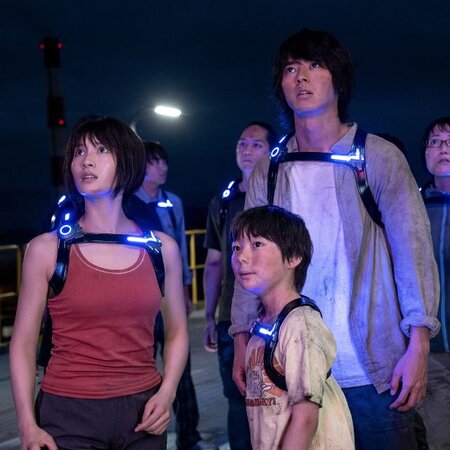 Alice in Borderland season 3 teaser
Fans of the show spotted cryptic teasers around Tokyo, Japan on 18 September. And these fueled rumours about a brand-new season. Now, it's finally confirmed after Netflix released the first official teaser photo via its social media channels.
In the teaser, you'll find ten different playing cards. An
X (or Twitter) user
cracked the code and revealed that it said "alice three". Intrigued by the process? Here's an example: the first card showed three spades and "a" is the third letter of "spade". Then do this for the rest of the cards.
You'll also see a hint of Joker's face in the backdrop which will make you wonder if he's the next big villain that the main characters will have to face.
Alice in Borderland season 3: cast, plot, and more
Speaking of the Joker, the previous season ended with a shot of his card. The Joker is one of the characters in the original manga series by Haro Aso. Fans are wondering what will happen next in the Netflix adaptation since season 2's ending is also the ending of the manga.
As of now, Netflix has confirmed that co-stars Kento Yamazaki and Tao Tsuchiya will reprise their roles as Arisu and Usagi, respectively. However, given that both have experienced so many life-and-death situations, we're curious to know if they'll still be able to survive the brutal game world and come out in one piece.
Alice in Borderland season 3: release date and where to watch in Singapore
Stay tuned for more updates on the upcoming season.
(Cover photos from: © Haro Aso, Shogakukan / ROBOT,
@netflixsg
)
This article was first published on 27 September 2023. Last updated: 28 September 2023.

Comments, questions or feedback? Email us at [email protected].