We could always use a little encouragement to be body positive. A young ballerina named Bianca will show us the way in Disney Animation's new short film, Reflect.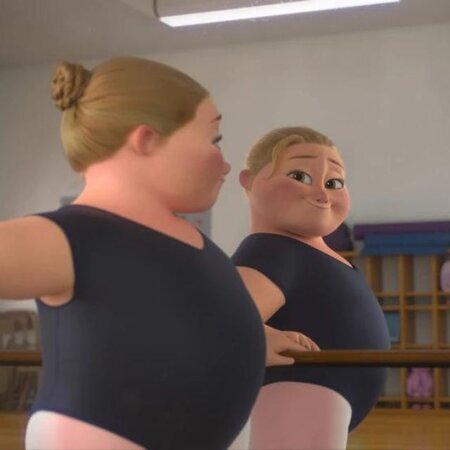 Bianca is Disney's first plus-sized heroine. You can see her in
Reflect
, one of the episodes from Disney's
Short Circuit
, a series of experimental films. The story aims to promote body positivity and a healthy self-image.


Disney Animation's Reflect
As seen in the trailer, Bianca is in an empty dance studio happily and confidently practising by herself before class starts and others walk into the room. Then she becomes uncomfortable when her classmates and instructor arrive. The story will show us how Bianca will battle her own reflection and overcome doubt and fear by channelling her inner strength, grace and power.
Hillary Bradfield is the director of the film. She's a Disney Animation story artist who's behind Frozen 2 and Encanto.
Bradfield said she chose the setting of a dance studio because mirrors are needed to master the movements and so it would lead Bianca to look at herself when she doesn't want to.
She also hopes that when people watch the short, they can feel more positively about themselves and how they look and feel okay about the tough parts of the journey.


Disney Animation's Reflect: where to stream
Disney's
Reflect
and other new short films are now out on Disney+.
(Cover photo from: Disney Wiki)

Comments, questions or feedback? Email us at [email protected].