Ryan Reynolds just knows how to make our day. Through a video simply titled "Deadpool Update" on his official YouTube account, he announces the return of Wolverine, played by Hugh Jackman, to the big screen.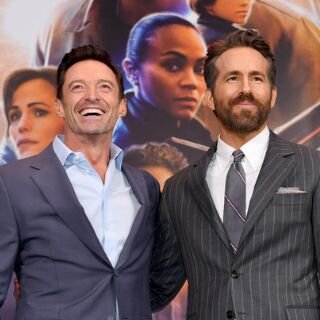 The popular actor starts off with a heartfelt intro about searching his soul and finding a way to make this new
Deadpool
film stand out. And just as he goes for the climax of an epic motivational speech (or so we thought), he says, "And I… I have nothing."
Except for one idea though. Cue in Hugh Jackman, walking in the background, munching on a snack, and agreeing to play the iconic role of the legendary mutant. The video ends with the timeless Whitney Houston song with the subtitles: "And I / Will always love Hugh" and
Deadpool's
iconic mask slashed by three claws.
Back in 2017,
Logan
asked fans to bid farewell to the clawed mutant, which makes us wonder how he will make his entrance into the upcoming film. But after all the releases we've seen from
Disney
and
Marvel
, and as mentioned by Marvel Studios president
Kevin Feige
, anything's really possible in the multiverse.
Deadpool 3: teaser and release date
The first teaser left fans all over the world hungry for more. We can't wait to see more interactions from this duo! Initially, it was announced that the film would premiere on 6 September 2024. However, its release date has been moved to
8 November 2024
.
Disney has pushed back other Marvel movie release dates for Blade and Fantastic Four. Since stories in the Marvel Cinematic Multiverse are often intertwined, a significant delay from one film often impacts the slate for others.
Comments, questions or feedback? Email us at [email protected].