Disney's D23 Expo 2022 just ended and boy, do we have a lot to look forward to. From much-anticipated live-action films like The Little Mermaid to sequels such as Disenchanted, here's what Disney has slated up for the coming months.
Hocus Pocus 2 (30 September)
The iconic Halloween film is getting its sequel! The movie is set 29 years after the first movie and the 17th-century sisters are looking for revenge. It's up to three high-school students (Whitney Peak, Belissa Escobedo and Lilia Buckingham) to stop the revenge-hungry witches from wreaking havoc before dawn on All Hallow's Eve. It will debut exclusively on Disney+.
Disenchanted (24 November)
The much-awaited sequel to Enchanted, the musical comedy is set 15 years after Giselle (Amy Adams) and Robert (Patrick Dempsey) get married and their family heads to suburbia in search of happily ever after. The film will see James Marsden and Idina Menzel reprising their original roles. Also joining the cast are Maya Rudolph, Gabriella Baldacchino, Yvette Nicole Brown and Jayma Mays.
The Little Mermaid (Summer 2023)
Next up is the much-anticipated live-action adaptation of The Little Mermaid starring Halle Bailey as Ariel, Melissa McCarthy as Ursula and Javier Bardem as King Triton. It's directed by Rob Marshall (Pirates of the Caribbean and Mary Poppins Returns) and will feature new songs penned by Alan Menken — the original composer of the movie's soundtrack — and Lin-Manuel Miranda of Hamilton and Moana fame.
Peter Pan and Wendy (2023)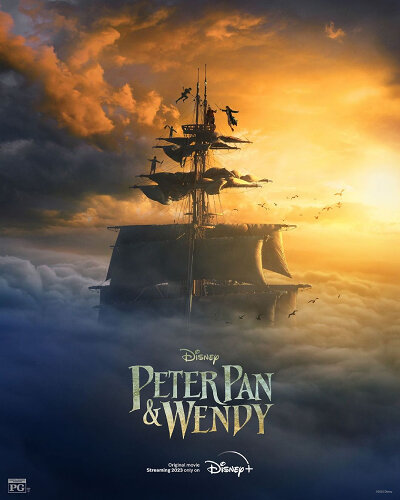 Coming to Disney+ next year, Peter Pan and Wendy dives deeper into Wendy's story as she joins the boy who refuses to grow up on a magical journey to Neverland and reveals the history behind Peter Pan's rivalry with Captain Hook. It stars Alexander Molony (Peter Pan), Ever Anderson (Wendy), Alyssa Wapanâtahk (Tiger Lily) and Jude Law (Captain Hook).
Mufasa: The Lion King (2024)
If you're curious about the events leading up to The Lion King, this prequel will shed a light on the life of Simba's father Mufasa. The movie will be told in flashbacks as Rafiki, Timon and Pumbaa tell the story of Mufasa to a young lion cub and reveals the rise of one of the greatest kings of the Pride Lands. The movie is currently in production and is directed by Barry Jenkins.
Snow White (2024)
Gal Gadot steps into the metaphorical heeled shoes of The Evil Queen in this Disney live-action reimagination of Snow White. Rachel Zegler (West Side Story) will take the role of our fair-skinned princess. The film is directed by Marc Webb, produced by Marc Platt and features new songs by Tony®-, Grammy®- and Oscar®-winning songwriters Pasek and Paul.
(Cover photo from: @disney)
Fanfiction turned into film? Witness it in Anne Hathaway's upcoming project.
Comments, questions or feedback? Email us at [email protected].