Gemma Chan and Harry Shum Jr. are set to reprise their roles in a Crazy Rich Asians spin-off focusing on characters Astrid Leong and Charlie Wu. And to be clear, this upcoming movie is separate from the Crazy Rich Asians sequel that is also in production. Gemma has also subtly confirmed her involvement in the spin-off by sharing a screenshot of an article by Deadline.
Crazy Rich Asians spin-off plot
Although the spin-off and sequel are separate films, both will be based on the second instalment of Kevin Kwan's Crazy Rich Asians trilogy. The book, titled China Rich Girlfriend, touches on several plotlines including the rekindling of Astrid Leong and Charlie Wu's romance. The two characters were each other's college sweethearts but were broken up by Astrid's parents who thought Charlie, who came from new money, wasn't a suitable match for her.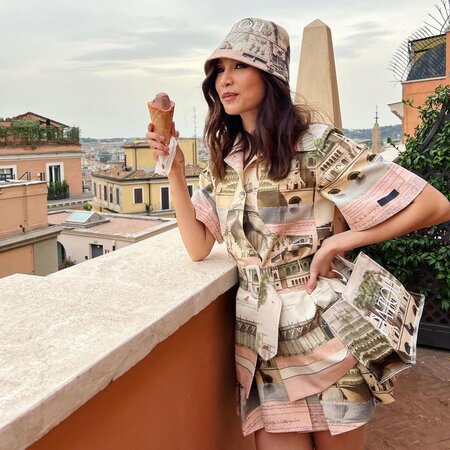 In the last scenes of Crazy Rich Asians, Astrid and Charlie are seen reunited after not seeing each other for years. If we were to base it on Kevin Kwan's China Rich Girlfriend, the Crazy Rich Asians spin-off will dive into the marital problems faced by Astrid and Charlie with their respective partners and how they will find their way back into each other — and spoiler alert — eventually settle in Palawan, Philippines to live a simple life.
Crazy Rich Asians spin-off cast
So far, only Gemma and Harry are confirmed for the cast of the unnamed Crazy Rich Asians spin-off.
Because there will be overlapping plots between the spin-off and sequel, we may also expect Constance Wu and more to make a cameo in the spin-off. However, there is no confirmation yet.
This article will be updated with more details about Crazy Rich Asians' spin-off starring Gemma and Harry including the official release date, cast, plot, trailer and more as soon as more information becomes available.
(Cover photo from: @gemmachan)
Comments, questions or feedback? Email us at [email protected].