If you loved Bratz as a kid (or still love the girls with a passion for fashion to this day), you gotta check this out. Bratz and MGA Entertainment collab with fashion brand Cult Gaia for a new designer doll collection.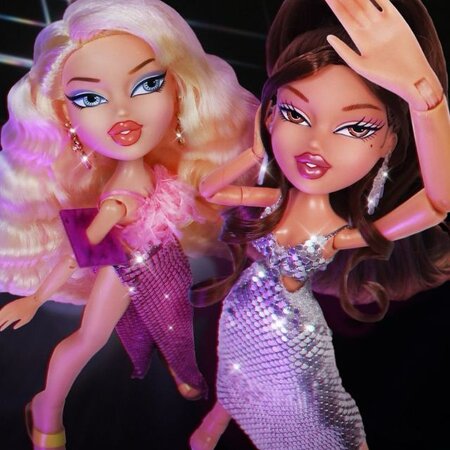 Bratz dolls are popularly known in the toy and fashion industries for their commitment to self-expression since 2001. To celebrate their 21st anniversary, they have launched the Bratz x Cult Gaia designer dolls that feature two Bratz characters, Cloe and Yasmin.
Bratz x Cult Gaia Collection: pricing and availability in Singapore
Both dolls are decked out in stunning pieces that fans will recognise as staples from their favourite Cult Gaia collections.
Cult Gaia was also selected not only for how its aesthetics align with the Bratz brand but also because of its founder Jasmin Larian's connection to the brand. The story goes that when Jasmin was only 12 years old, her father, Isaac Larian, the founder and CEO of MGA Entertainment, sought her help to create the early concepts of the Bratz dolls. And through this project, history seems to have come full circle.
The Bratz x Cult Gaia Special Edition Designer Yasmin Fashion Doll is available for shipping to Singapore on Amazon and is priced at SGD88.88.
Meanwhile, the Bratz x Cult Gaia Special Edition Designer Cloe Fashion Doll is temporarily out of stock on Amazon.


Bratz also has something more for all of us to look forward to — it is set to launch a new video game, 'Bratz: Flaunt Your Fashion' sometime this year or early 2023. It will let you pick your favourite Bratz character and allow you to go on a globe-trotting adventure to become the world's best fashion reporter.
(Cover photo from: @bratz)
Speaking of childhood fun, check out Pandora's new collection that supports the future of children around the world.
Comments, questions or feedback? Email us at [email protected].