Love meaningful charms and advocating for the future of children? The Pandora x UNICEF Blooming Flower Double Dangle Charm is for you. And it's now available in Singapore.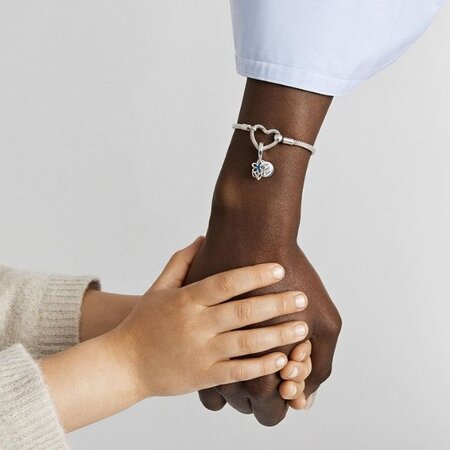 This limited-edition charm is the latest to join Pandora's 'Charms for Change' initiative. It was designed in support of UNICEF to celebrate the potential of every young person worldwide.
Pandora X UNICEF Blooming Flower Charm: pricing and availability in Singapore
It's thoughtfully crafted from sterling silver with a star-shaped blue man-made crystal shining at its centre. The flower charm symbolises the chance for every child to blossom.
Pandora believes that in a similar way that flowers can grow tall and strong in the most unlikely places, children can also blossom and reach their full potential given the right time, tools and care and opportunity.
It's engraved with "Learn, grow, love" on the front of the charm's disc, and the bail features heart motifs finished with blue enamel detailing.
You can wear your support for UNICEF with this special piece, or add this to your list of gift-worthy ideas for your loved ones to treasure.

For every Pandora for UNICEF charm sold between September and 2 January 2023, Pandora will donate EUR15 (or around SGD20.91) of the purchase price to UNICEF's work for children and young people. Their programmes focus on education, gender equality, rights awareness, personal empowerment and civic engagement.
The charm is now available for SGD99 at Pandora's official website.
(Cover photo from: @theofficialpandora)
Comments, questions or feedback? Email us at [email protected].