This article was first published on 18 April 2023.

Jennie from the K-pop quartet BLACKPINK makes her acting debut in the HBO series The Idol. The show calls itself "the sleaziest love story in all of Hollywood" and has a bold, sultry tone, which is unsurprising considering that it's co-created and directed by Euphoria director Sam Levinson. The series premiered at the prestigious Cannes Film Festival and will be available to all in June via HBO GO.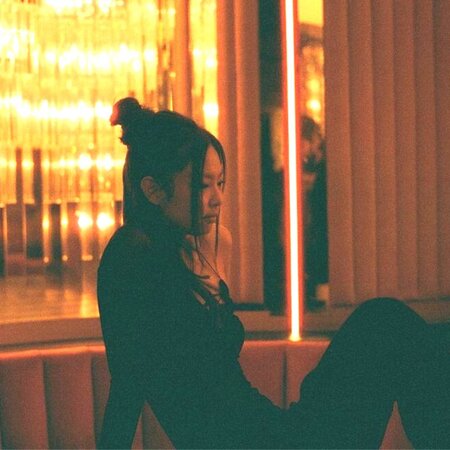 Through the teaser trailer, we got more hints about Jennie's role, and in a new interview, the artist revealed how she prepared for the show.
But before we dive into it, here's some not-so-pleasant news: the series has been said to have undergone major script rewrites and chaotic shooting schedules, according to a Rolling Stone article. The article also critiqued the series heavily, saying that it only aims to go for shock factor and has "completely gone off the rails". Jennie's co-stars Abel "The Weekend" Tesfaye and Lily Rose-Depp both defensively responded to the article.
So much drama already! If that got you even more intrigued, scroll on to see more of Jennie's involvement in the project.
BLACKPINK Jennie's thoughts on The Idol
In her interview with ELLE USA, Jennie said that she has been a fan of Abel "The Weeknd" Tesfaye, the creator and producer of the show. Jennie said, "We got to meet and talk about the possibilities [of] me being in the show, and it worked out magically."
Director Sam Levinson also applauded her talents and praised her for being "so professional and hardworking".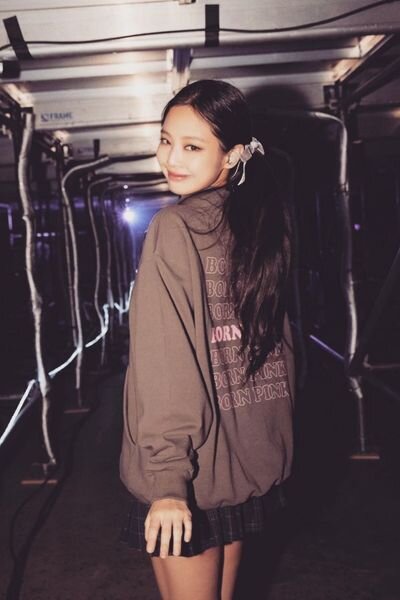 Jennie then shared what it felt to work on the project was outside her comfort zone. She said, "I've never had to be in a place where I was surrounded by so many people that I'm not familiar with, and especially in a different language. But in terms of creativity, it felt just the same."

Fans will get to see a new side of her, and the K-pop star hopes that they will enjoy the show.
Sam and The Weeknd also encouraged the artist as she prepared for the role. Jennie said, "In my head, I thought I would have to revise all the script and get into character. But luckily, I had Sam there. What he said was to just be me. I didn't try to prepare it perfectly, which I really would do. I had many conversations with Sam and Abel, and I think that helped me. And they just made sure that I didn't have to be so nervous about things."
Jennie in The Idol: role, cast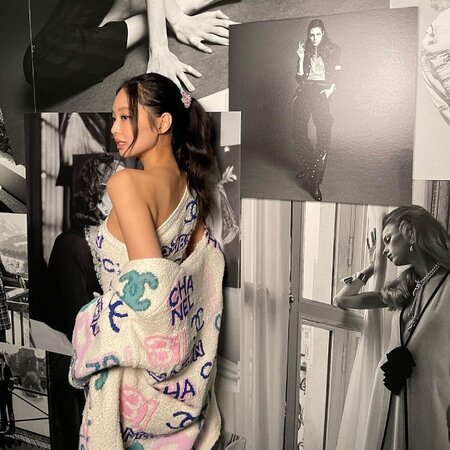 Although it looks like Jennie won't have a huge role, she's always with the protagonists so she could be one of the regular supporting characters instead of just appearing for a cameo. Based on the most recent teaser, Jennie's character seems to be in the process of becoming another idol. Perhaps as the protagonist's main competition for the spotlight? We'll see.
The Idol: trailer, plot, and early reviews
The Idol will follow Jocelyn (Lily-Rose Depp), a rising pop star that indulges in Hollywood's fast-paced and daring lifestyle. She meets and eventually dates a club owner (The Weeknd) who turns out to be a modern-day cult leader that sees himself as a self-help guru.
The show has received mixed reviews after its premiere. While it received a standing ovation at the Cannes Film Festival, it also gained mixed reviews. It's definitely controversial and provocative, and it's not for everyone.
It was criticised for revelling in exploitation, playing like a sordid male fantasy, and more. Meanwhile, it was also praised Lily-Rose Depp's acting as well as K-pop star Jennie's scene-stealing dance moves.
The Idol: tracklist
The Weeknd posted a sneak preview of the soundtrack on Instagram. You'll see the artist overseeing a hauntingly captivating orchestra in the 17-second video. We can't wait to see who else will be a part of the series' soundtrack, so stay tuned.
The Idol: release date and where to watch in Singapore
The Idol
wrapped up production back in July 2022, and it has been confirmed that the show will be released on 4 June via HBO GO. Viewers from Singapore may watch the show by subscribing to
HBO GO online
or the mobile app via the
App Store
or
Play Store
for a fee of SGD9.99 per month. You can also access HBO GO via StarHub, Singtel and meWatch. Aside from these options, you can check out HBO GO on Android TV, Apple TV, LG TV and Samsung Smart TV which comes with AirPlay and Google Cast functionality.
Comments, questions or feedback? Email us at [email protected].