CODA won Best Picture at Oscars 2022. The win marks the first time a film starring deaf actors received the prestigious accolade. The coming-of-age film won the award over other 2021 favourites Don't Look Up, Drive My Car (a movie that made history as the first Japanese film nominated for Best Picture), and Dune. Get to know CODA's cast and plot and where to watch it in Singapore.
What is CODA about?
The coming-of-age film follows teenager Ruby, who is not only a CODA (child of deaf adults) but is also the only hearing member of her family — essentially making her "the ears" of her parents and older brother. She has a great singing voice and wants to pursue a music career. However, her ambitions put her in a tough spot as she finds herself torn between her obligations in helping her deaf family navigate their fishing business and following her own heart.
While CODA is famed for its portrayal of deaf characters, it's not the first movie to do so. In fact, CODA is a remake of the 2014 French film La Famille Bélier, which mostly follows the same plot but has a more lighthearted and comedic tone.
Get to know the cast of CODA
CODA boasts a mix of up-and-coming and veteran actors. The star is Emilia Jones who plays the movie's main character, Ruby. Before CODA, the ​​20-year-old British actress Emilia Jones was most known for her role as Kinsey Locke in Netflix's Locke & Key.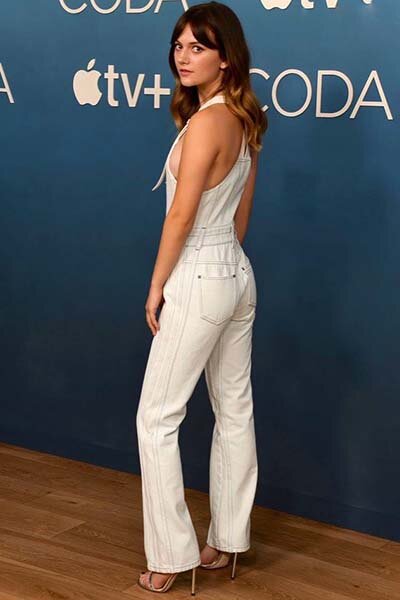 Ruby's deaf father is portrayed by Troy Kotsur who won the Best Supporting Actor Award at the 94th Academy Awards for his performance. He is only the second deaf actor to win an Academy Award, with the first being his CODA co-star Marlee Matlin.
Marlee Matlin won a Best Actress Oscar award for the 1986 romantic drama film Children of a Lesser God. She has since taken a part in many well-known TV projects including Seinfeld, Desperate Housewives, Glee and more before starring in CODA as Ruby's mother.
The Rossi family is completed by Daniel Durant who plays Leo Rossi, Ruby's deaf brother. Daniel Durant is known for his theatre performances but has also appeared in TV productions including in You season two as James, a character that got poisoned by Love (Victoria Pedretti), his wife, who went on to marry the series' lead Joe (Penn Badgley).
Where to watch CODA
CODA is available for streaming in Singapore on Apple TV+. The subscription costs SGD6.98 per month.
(Cover photo from: @emiliajonesy)
Next, here's what you need to know about Dua Lipa's acting debut.
Comments, questions or feedback? Email us at [email protected].