If you love mystery, comedy and historical fiction, then you'll surely want to see Amsterdam. The upcoming film boasts a large star-studded ensemble cast featuring familiar faces like Margot Robbie, The Queen's Gambit star Anya Taylor-Joy, and yes, Taylor Swift.
Aside from its impressive cast, Amsterdam is also gaining buzz thanks to its director, David O. Russell, the brains behind well-loved movies such as the romantic comedy-drama Silver Linings Playbook and the comedy-crime film American Hustle.

Read on to know more about the plot, cast and release date in Singapore.
Amsterdam movie: Plot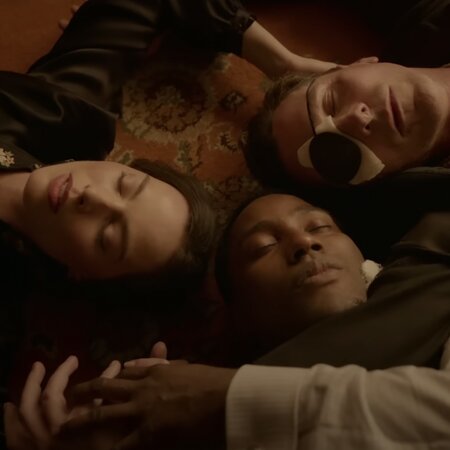 Amsterdam is set in the 1930s and revolves around three best friends: a doctor with a glass eye and an attorney who both served as soldiers, and a nurse. The three made a pact to "protect each other no matter what". This vow came in handy when the trio became the prime suspects in a murder and find themselves entangled in "one of the most shocking secret plots in American history".
It's reported that the story is based on true events and the official trailer also teases that majority of the plotlines "actually happened". However, it's not yet clear which event in history is being referenced in the movie.
Amsterdam movie: Cast
The main trio in Amsterdam is played by Margot Robbie (as Valerie, the nurse), Christian Bale as Burt (as Burt, the doctor), and John David Washington (as Harold, the attorney).
Meanwhile, Taylor Swift took the role of the murder victim's grieving daughter, according to Variety, and Anya Taylor-Joy played a mysterious supporting character.
The cast also includes veteran actors like Robert De Niro, Timothy Olyphant, Mike Myers, and Chris Rock.
Amsterdam movie: Release Date
Amsterdam is set to hit theatres in the United States on 4 November 2022. Stay tuned for its release date in Singapore!
This article will be updated with details as more information becomes available.
(Cover photo from: 20th Century Studios YouTube Channel)
Comments, questions or feedback? Email us at [email protected].