Have you ever dealt with a very stressful week that makes your head feel heavy? Instead of just sleeping it off, we say go and get a head massage instead. There are many places in Singapore to get one, if you know where to look.


Benefits of head massage
Similar to body massages, head massages help release a lot of tension and improve blood circulation, allowing the muscles around the scalp to feel relaxed and rejuvenated. This activity can also help improve alertness and memory retention and alleviate sleeping pattern issues.
However, not all places allow getting head massages without any hair and scalp treatments involved. But if you prefer a head massage without the extras, here are eight places in Singapore that give you just that.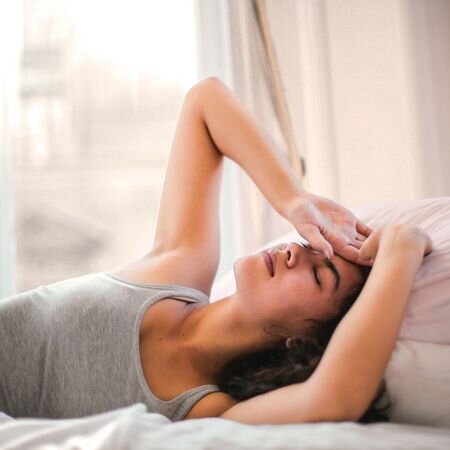 1. Moomin
This massage parlour uses Japanese techniques that target lymphatic vessels and tense muscles to deal with sleep deprivation and headaches due to immense stress. It also uses a dry massage method that allows you to slip into the appointment even in the middle of the day and go back to the office without worrying about getting rid of oils and balms post-session.
Address: Various locations.


2. Indulge Skin & Body Lab
This massage place uses
Traditional Chinese Medicine (TCM)
in most of its services, including its head massages. The treatment aims to help improve your 'qi' (life force) and boost scalp health to prevent hair loss and thinning.
Address: Various locations.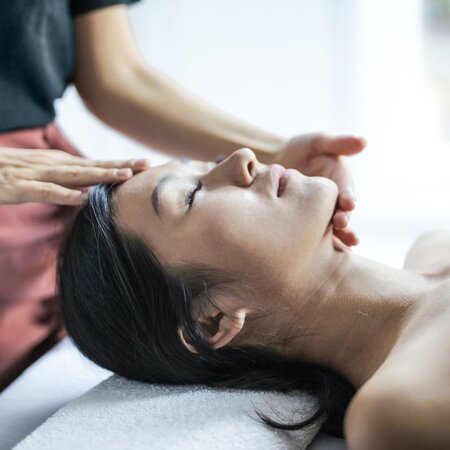 3. Kenko Wellness
This head massage place in Singapore uses acupressure that targets specific pressure points to help deal with muscle tension, stress, and anxiety. Its head massage is also pretty quick at 20 minutes, allowing you to squeeze it into your busy schedule without any issues.
Address: Various locations.


4. Beautrim Care
If you're dealing with sinus blockage, Beautrim Care's head massage is the one you need. This head massage service also claims to help with minor respiratory concerns and ease muscle tension around the scalp.
Address: Block 508 Bishan Street 11, #01-388 Bishan Central, Singapore 570508
Book an appointment via +65-6250-8306 or [email protected]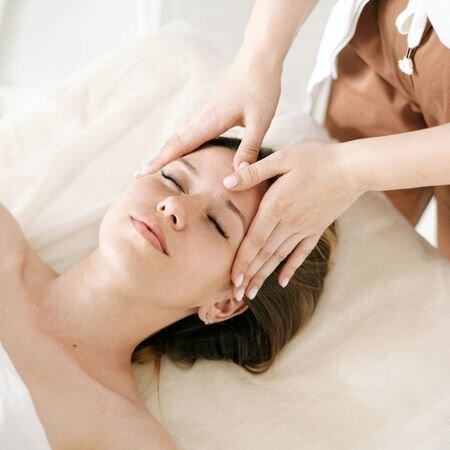 5. The Thai Spa
Love aromatherapy? The Thai Spa uses a mix of aromatic oils to soothe both your muscles and senses for the most relaxing feel. Its head massage package also extends to the neck and shoulders, leaving your upper body rejuvenated and well-cared for.
Address: 3 Temasek Boulevard, #03-324 Suntec City, Singapore 038983
Book an appointment via +65-6252-4400 or +65-8182-8272.


6. Bamboo Vietnam Hair Spa
If you want a quick but relaxing head massage that you can easily get in the middle of busy Jelan Basar, a visit to this head massage place in Singapore is for you. You can tweak the duration of your head massage without worrying about breaking the bank because it charges only SGD1 per minute.
Address: 65 Jalan Besar, Singapore 208813
Book an appointment via +65-6295-5272.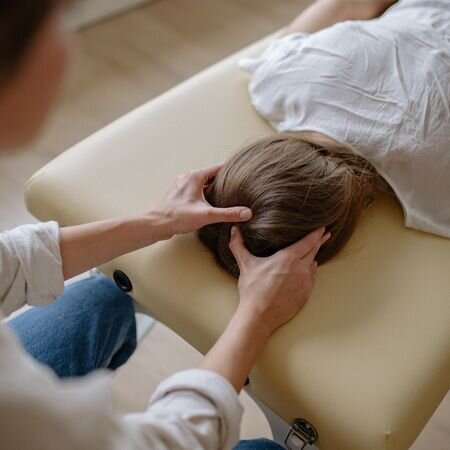 7. Summer Nail Services
This salon isn't just good for getting your mani and pedi done, but they also have a special head massage service with skilled therapists using acupressure for a painless and relaxing session. Its head massage is said to be good for promoting better sleep and overall holistic well-being.
Address: Address: 79 Anson Road, Treatment Room 9, #21-01, Singapore 079906
Book an appointment via +65-8837-8668 or +65-8850-3578.


8. Vesure Hair Therapy
This head massage service uses reflexology and traditional Taiwanese gua sha techniques to stimulate pressure points around the scalp and forehead. This promotes better blood circulation and healthier hair growth as well as alleviates any muscle tension around the area.
Address: Blk 714 Ang Mo Kio Central Ave 6, #01-4012 (opposite Broadway Plaza), Singapore 560714
Book an appointment via +65-6259-0977 or +65-8934-6601.
Comments, questions or feedback? Email us at [email protected].