Is making more sustainable lifestyle choices one of your goals for the year? If you get monthly periods, consider switching to a menstrual cup instead of using sanitary pads or tampons.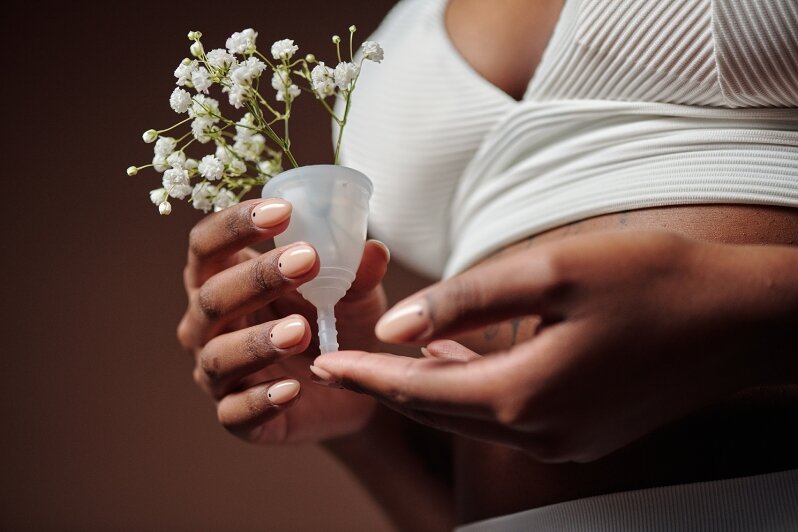 Why should you switch to a menstrual cup?
ICYDK, the average menstruating person can use roughly five to 15 thousand single-use pads and tampons in their lifetime.
Traditional period products are made with plastic and are therefore non-biodegradable. It can take 500 to 800 years for just one to decompose. So switching to reusable options, such as a menstrual cup which can last up to 10 years, dramatically decreases your personal environmental impact.
If you also find that your skin down there gets irritated with the use of pads or tampons, making the switch can help make your periods easier to manage. Menstrual cups are made with medical-grade silicone, which makes them safe to use in or on the body.
Menstrual cup users have also attested to fewer, if any, leaks after finding the right size for them. If you want more reasons to help you decide, head over here.
Ready to make the switch? Here are 10 menstrual cup brands in Singapore that you can consider picking up.
Menstrual cup brands in Singapore
1. DivaCup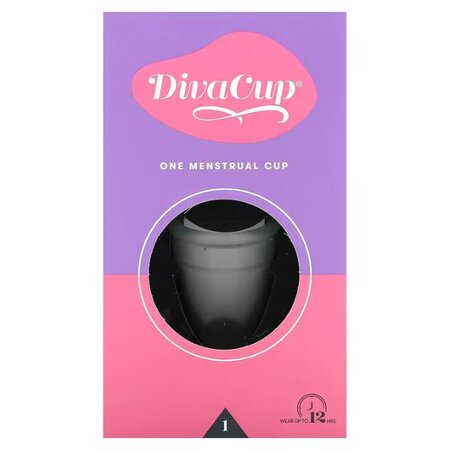 As one of the most popular menstrual cup brands, DivaCup comes highly recommended by women around the world. The brand was established by a Canadian mum and daughter back in 2003 and operations started from their basement. It currently offers three different sizes — which go by age groups — of its signature bell-shaped menstrual cup, which promises to give at least 12 hours of leak-free protection.
Prices start at SGD61.18 for a Model 1 on iHerb Singapore.
2. Freedom Cups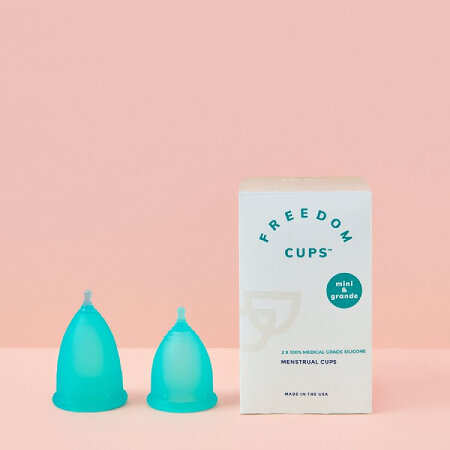 If you want to make period products accessible to women who cannot access them as easily as you do, Freedom Cups has a unique buy one, give one model. In this scheme, every cup purchased is equal to another cup given — for free — to a woman in an underprivileged community. The brand currently has two sizes available, the Mini (for first-timers) and the Grande (for experienced users or those with heavy flows).
Both sizes are priced at SGD33.30 each and are available on Watsons.
3. Blood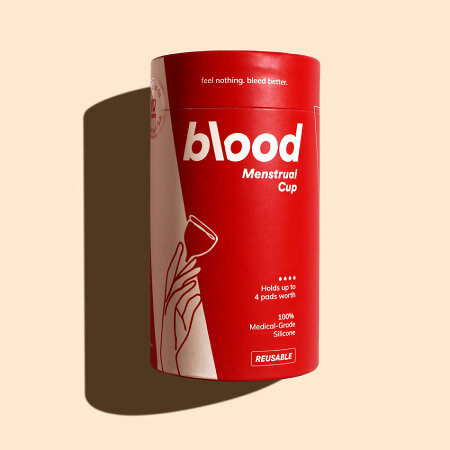 Blood started after its co-founder, Peck Ying, got sick of putting up with bad menstrual cramps every month. The brand started by making a pain relief patch and eventually created the Blood Cup Kit. It comes with a 120-day guarantee as well as a multi-use cleansing pouch so you can bring it with you anywhere, discreetly.
It's priced at SGD74.25 on the brand's website.
4. AllMatters
Formerly known as OrganiCup, AllMatters has been in the period care business since 2012. It claims to have sold more than two million cups worldwide. Each cup is made with 100% medical-grade silicone and produced in Germany. They categorise the sizes depending on whether you have or don't have a history of pregnancy or are a teen. The brand also uses plastic-free packaging.
It's priced at SGD39 on Bamboo Straw Girl.


5. The Hivette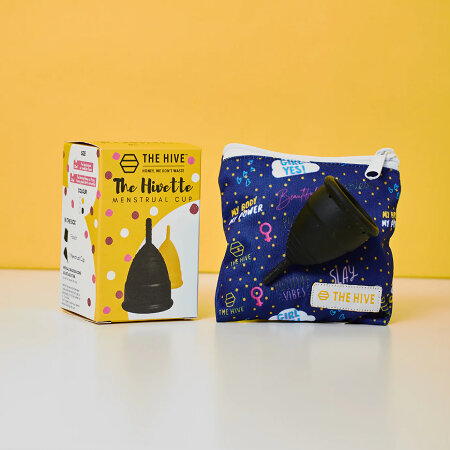 The Hivette Menstrual Cups are made by The Hive Bulk Foods, a zero-waste store in Malaysia. It claims to be Malaysia's first local menstrual cup and comes in two different sizes in colours of black or white. Each cup is made of USFDA-registered and medical-grade silicone from the USA and is lab-tested in Kuala Lumpur, Malaysia.
It's priced at SGD25.90 on Shopee.
6. Lunette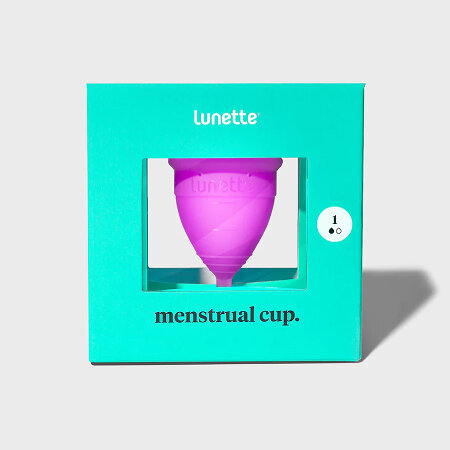 Lunette's menstrual cups began circulating in 2005 in Finland after its founder and CEO Heli designed an improved version of the traditional design. The cups have a flat stem that's easy to clean, comfortable to wear, and can be shortened or removed completely depending on your preferences. At the moment, the brand only has the Lunette Menstrual Cup in two sizes for light and heavier flows.
It's priced at SGD49.90 on ThePeriod.co.


7. Saalt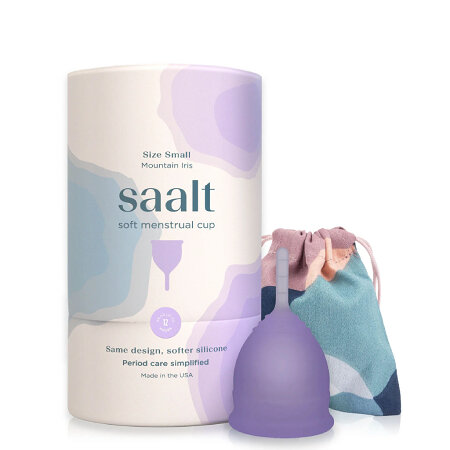 Saalt was founded after its founder Cherie had a conversation with her aunt in Venezuela who has gone without period products for years due to inaccessibility. It started with her sourcing for reusable pads and eventually landed on designing her own menstrual cup to meet her ideal criteria. Saalt offers different types of menstrual cups, even ones for teens and a softer version for people who find firmer cups too uncomfortable to use.
Each version is priced at SGD59.90 on ThePeriod.co.
8. Breeze For You
This pandemic brand rose to the challenge of providing sustainable period care products for women in Malaysia who don't have the usual access to cup sterilisation options. The founder designed the menstrual cup kit — which includes a cup, a collapsible silicone container for storage and sterilising, and sterilisation tablets — to make sterilising the cup easy if you don't have access to a kitchen or a working stove for days. Each order will come in a plain drawstring pouch, hand-sewn by TAPAi, which is a part of the Community Rehabilitation Program for differently abled people in Malaysia.
It's priced at SGD59 via The Green Collective SG.
9. Lunacup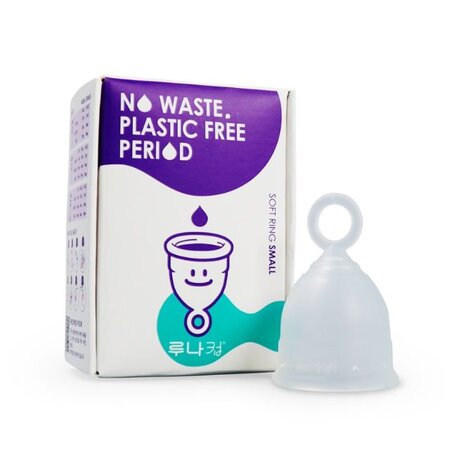 Lunacup is a Korean corporation by women for women. Its menstrual cup products are designed for eco-conscious beginners. It's reusable, comfy, and comes in two easy-to-use variations. You can choose between either a long tail or a ring so that you can conveniently pull it out without any worries. It's also colourless, made with medical-grade silicone, and latex- and BPA-free (which reduces your exposure to the harmful chemical Bisphenol-A).
Prices start at SGD40.39 via Shopee.
10. Venus Menstrual Cup
American brand Venus Menstrual Cup aims to provide products that aren't too long or too wide but ones that are just right. Each one is designed to have a sturdy stem and a sleek kind of quality for those who have chafing issues. It can be used safely for up to 12 hours (depending on your flow), during almost any activity, including sleeping. When used correctly, it promises that cannot be felt internally and cannot be detected externally.
It's priced at SGD80 via Desertcart.
This article was first published on 13 March 2023. Last updated: 16 November 2023.

Want to know more about your body? Here are some period facts you need to know.
Comments, questions or feedback? Email us at [email protected].