With World Mental Health Day just around the corner — it falls on 10 October every year — we wanted to highlight several ways for you to take care of your mental health, well beyond the special holiday. One little way is by following mental health Instagram accounts. The professionals and mental health advocates behind these accounts offer meaningful advice, tips, and information that you can use to improve your daily life. From how to set boundaries between work and personal life to valuable info on mental health conditions, these profiles deserve your tap on the follow button.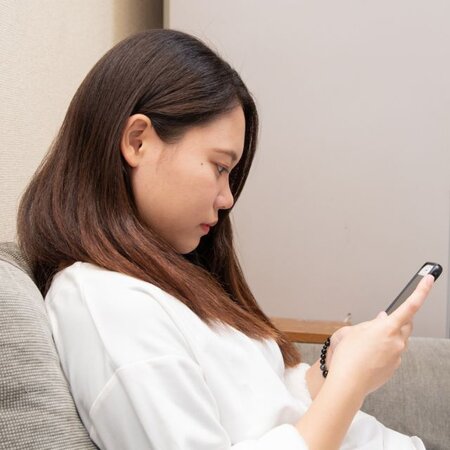 Mental health-centric Instagram accounts
1. The Gottman Institute
We know that not spending all of your time with your significant other was one of the biggest challenges that couples who do not live together face during the pandemic. If you want a jumping board to help spark that reconnection with your partner, follow the tips that The Gottman Institute shares on its Instagram page. The Gottman Institute, headed by clinical psychologists and researchers Drs. John and Julie Gottman, specialises in a research-based approach to couples therapy. From improving communication to parenting tips, their posts offer invaluable insight into recognising certain attitudes you and your partner may have and help increase self-awareness in the process.
2. Take Your Brave Back
This Singapore-based IG account will bring a bright pop of colour to your feed with its lively illustrations that remind us to be our personal cheerleaders and hype men. Created by the youth for the youth, every graphic has an uplifting message that we can take to heart.
3. The Fab Story
The Fab Story is the official Instagram page of Fabulous, a Duke University-founded self-care app that's available on iOS and Android. Get your daily dose of practical tips on how to practise wellness. From reminders to be more mindful about your Internet use to prompts for more productive morning or evening routines, this page will walk you through the different ways you can improve your lifestyle and mental well-being.
4. My Easy Therapy
My Easy Therapy is run by clinical psychologist Michaela who covers everything from imposter syndrome to social anxiety to balancing life with work on her microblog. Her posts are uber-cute reminders to take care of yourself and ask for professional help if you feel that you'll benefit from it. She also helps break down psychology topics into more digestible content to help her followers dip their toes into the idea of therapy and how it may help them enrich their lives.
5. Alyssa Marie Wellness
LA-based Filipino psychotherapist Alyssa Mancao has tips for every area in your life. Relationships? Check. Managing work? She's got it. Creating a positive self-image? You bet that she talks about it. She uses Venn diagrams and other graphics to help you differentiate from two concepts — such as self-sabotage versus self-preservation — and debunks common misconceptions in the process. If you want a no-nonsense but empathetic approach to mental health, this is the Instagram account to follow.
6. The Mind Faculty
The Mind Faculty offers professional psychiatric, psychological and counselling services in Solaris Mont Kiara in Kuala Lumpur. Backed with the expertise of their 20 mental health practitioners, the account has a diverse range of content for your personal life, work life, relationships, and more. It typically focuses on relating content to the situation in Malaysia, but every piece of advice is general enough that anyone around the world can relate to it. Just remember to read and digest their captions too, as these offer valuable nuggets of wisdom that you truly must take to heart.
7. Mental Health Matters PH
The Manila-based mental health organisation Mental Health Matters PH seeks to normalise discussions about mental health and getting help for it. Its posts offer practical, usable tips to improve your mental wellbeing, such as how to improve your sleep, as well as thoughtful reminders to cut yourself some slack. It's also partnered with the Filipino health services app Konsulta.md to make therapy and counselling more accessible to Filipinos.
8. Lennnie
Uplifting and adorable content. That's what you'll get from this little blob's Instagram posts. Lennnie is an animated character who talks about topics surrounding mental health in a relatable manner. This guy would sometimes also release sweet and simple songs to help you get through the day.
9. Calm Collective Asia
Calm Collective Asia is on a mission to normalise mental health conversations in our region. The creators post a variety of helpful advice featuring cute illustrations or comics. You'll get tips on areas such as taking care of your own well-being and supporting others with mental health conditions.
Which of these accounts will you be adding to your following list soon?
This article was first published on 8 October 2021. Last updated: 28 September 2023.

Here are some tried-and-tested ways to improve your mental health.
Comments, questions or feedback? Email us at [email protected].