Women who lead busy lives already have 99 things to worry about — menstruation shouldn't be one of them. We all hope for a hassle-free period from start to finish. The good news is it's possible. But did you know that this breezy menstrual experience can also extend to saving up in the long run and even helping the environment? Yes, you read that right. How? It's as simple as switching from your current period partner to a menstrual cup.
Menstrual cups will make you feel better during that dreaded time of the month. Unlike pads, these won't prevent you from engaging in certain physical activities (swimming? — let's go). And since it's reusable for years, you can also save money in the long run. Not to mention that it produces less waste and is better for the environment compared to pads and tampons.
However, we have to be honest, using menstrual cups can also pose some challenges especially for women on the go. Those with a heavy flow have to empty their cups more frequently and sometimes that means doing it outside the comfort of your own house. Changing midday at a public restroom may be a messy experience and without access to a microwave or boiling water, cleaning or sterilising your cup can seem like a tedious task. But did you know that there's a way to clean your menstrual cup in just eight minutes — yes, even if you're on the go? There's Breeze For You.
Menstrual cups that are fit for you
Breeze For You is a homegrown Malaysian brand that aims to revolutionise menstrual cup usage and provide women with a better menstrual experience. Its signature Breeze Cup is made from 100% medical-grade, FDA-approved silicone and has been tested for safe, compatible use with the vagina. It's soft to the touch but resilient enough that it can last 5 to 10 years with proper care.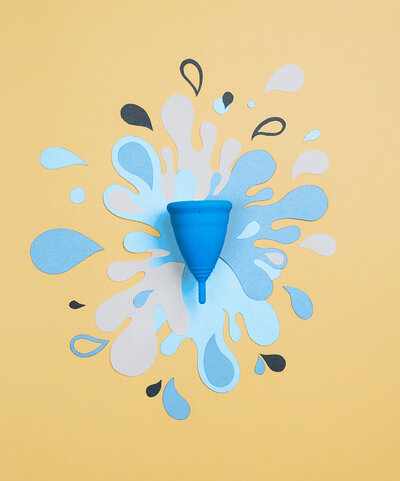 The Breeze Cup also comes in two sizes to give you the best fit. The small size is perfect for those who have not given birth naturally and the large size is a good option for ladies who have given birth via vaginal delivery or those who have weak pelvic floor muscles. You can also choose your preferred shade between classic translucent or solid opaque.
Menstrual cup cleaning made breeze-y
Here's where cleaning your menstrual cup becomes a breeze. Breeze For You's 8-Minute Method is the easiest — and fastest — way to sterilise your menstrual cup. This sterilising method uses an effervescent sterilisation tablet that's 100% tested and proven safe for vaginas. Its active ingredient is NaDCC, a form of chlorine that is used to treat water and has the ability to eliminate up to 99.999% microbial activity on your menstrual cup while still maintaining a vagina-friendly pH. It's best used with the Breeze Container, a silicone cup that's BPA-free — perfect for sterilisation and storage.
Compared to sterilising your menstrual cup using a microwave or by boiling, Breeze For You's 8-minute method can be done sans kitchen access. It's also safer because you won't run the risk of burning yourself, and even worse, melt your cup if left unattended.

How to sterilise your menstrual cup in just 8 minutes
The Breeze For You's 8-minute menstrual cup sterilising method is also easy to do. Just fill up your Breeze Container with 150ML of normal water. Then, add the Cup Sterilizer tablet and wait 3 minutes for it to dissolve. You might notice that it gives off a whiff of "swimming pool" scent, but don't worry, that's just the tablet doing its job.
Next, soak your Breeze Cup for 5 minutes. Once done, just shake off excess water and it's ready to be used.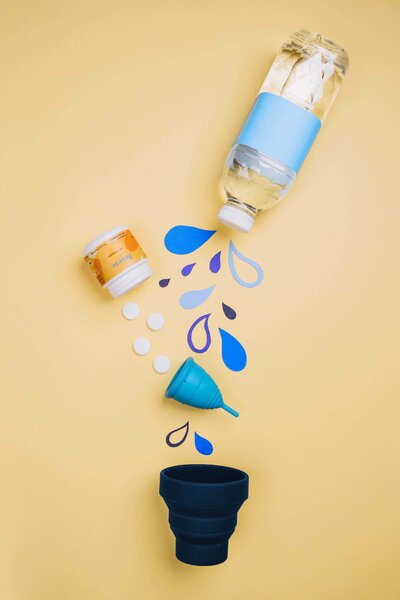 This method is the best option for when you're out and about. Simply pack your cup and sterilising tablets in the Breeze Container. It's specifically designed to store your menstrual cup safely without risking any damage and it has a pocket in its cap where you can store up to 2 sterilising tablets. The best thing about it is that it's collapsible so you can easily fit it in your purse. Easy breezy!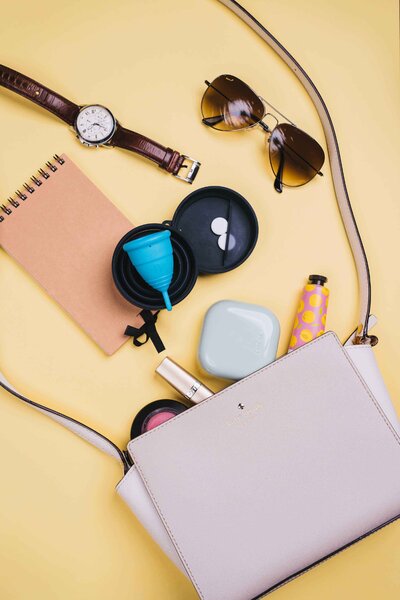 Each purchase from Breeze For You also comes with a cute hand-sewn pouch made with love by members of TAPAi, who are part of the Community Rehabilitation Program for differently abled people. So when you buy from Breeze For You, it's not just a breeze for you – you're giving back to the community too.
This story was created in partnership with Breeze For You.

Ready to make your red days easy? Get Breeze For You products here.
Comments, questions or feedback? Email us at [email protected].