Whether it's your first cup of joe in the morning or that savoury plate of pasta for dinner, what you eat will eventually cause teeth discolouration. Acidic and citrusy food and drinks, such as coffee, wine, sodas, lemons and cheese, contain tannins that make colour compounds stick to your teeth. Highly acidic food can also increase the presence of teeth-eroding bacteria in your mouth if left unchecked. Luckily, there are a lot of practical tips that can help keep your teeth white and protected. Here are three things you can do to whiten your teeth in the comfort of your own home.
Use an electric toothbrush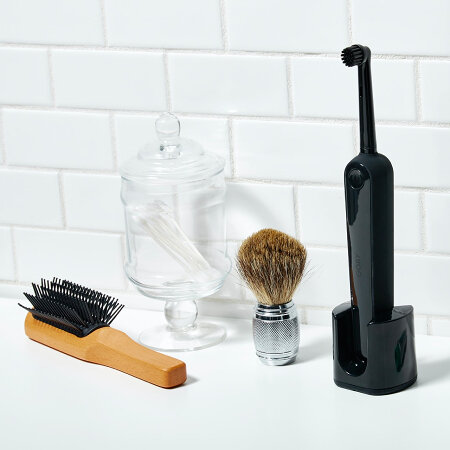 ICYDK, using an electric toothbrush is a good investment for your oral health. Electric toothbrushes have been proven in a clinical study to effectively remove plaque — exactly what you need to keep your teeth white as can be — and prevent gum disease more than traditional toothbrushes. That's not to say that regular brushes are bad, there's just a lot of room for human error when it comes to applying the right brushing technique. You typically need to use both circular and upward brushing strokes to get into every crevice and surface of your teeth. Electric toothbrushes are programmed to do all that, with the right amount of pressure and kind of motion.
Do oil pulling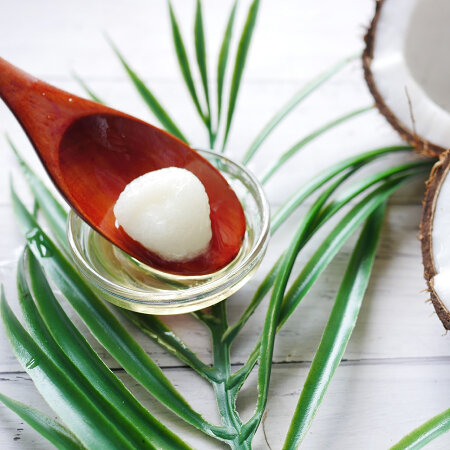 Oil pulling is actually one of the oldest forms of teeth care and its roots can be traced back to ancient India and Ayurvedic text. According to Ayurvedic medicine, oil pulling draws out the toxins from the blood and other organs through your saliva. Scientifically, oil pulling increases the antioxidants that kill oral bacteria and prevent them from causing tooth discolouration and decay, gingivitis, bad breath and more.
Similar to how you'd swish mouthwash, oil pulling involves "pulling" a tablespoon of oil (usually sesame or other plant-based oils) between your teeth for 20 minutes. It's recommended that you do it before breakfast and with an empty stomach. If done correctly, the oil will turn into a milky white colour and a thinner consistency. Spit out the oil into a wastebasket or tissue paper and rinse out your mouth with some warm tap or clear saline water. You can then proceed to brush your teeth as you usually do.
Switch to the Darlie Supreme Enzyme Toothpaste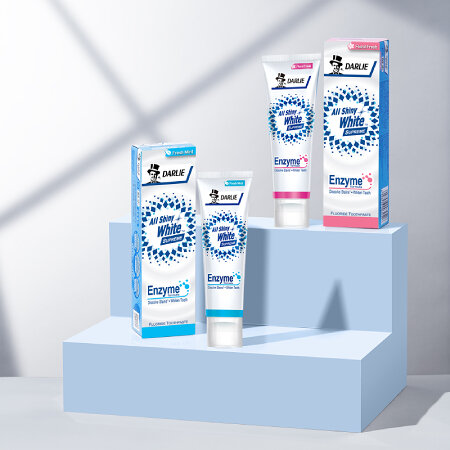 You can pair these teeth whitening tips with brushing your teeth with the Darlie All Shiny White Supreme Enzyme Toothpaste. It's formulated with a natural dual enzyme formula and micro-whitening agents that remove teeth stains and create a protective barrier around your teeth to prevent discolouration. Glucanase enzyme breaks down plaque's strong bond, making it easier to remove with a stroke of your toothbrush. Meanwhile, the papain enzyme breaks down the film around your teeth that stains cling to.
Plus, it comes in two flavours, cooling Fresh Mint and fragrant Floral Fresh, that leave your breath smelling good after brushing.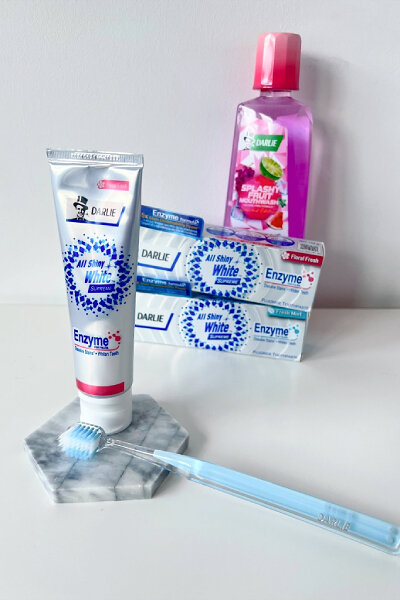 A quick review of the Darlie All Shiny White Supreme Enzyme Toothpaste
#TBLBureau Campaign Manager Rebecca tried the Darlie All Shiny White Supreme Enzyme Toothpaste in the Floral Fresh variant and this is what she has to say. "There's not a lot of toothpaste in the market with a floral scent," she observed, saying that this piqued her attention. She liked that the minty floral scent is very subtle and didn't smell like perfume. She also liked the sweet pink hue the toothpaste has.
Another pleasant surprise? It's also gentle enough on her teeth and gums. "I have slightly sensitive teeth and gums, most minty toothpastes make my teeth feel sensitive after brushing, but this one didn't," she shared.
She used the Darlie All Shiny White Supreme Enzyme Toothpaste twice a day and was pleased with the immediate effects. "It keeps my breath fresh for a good period. I'm excited to see my teeth gradually whitening in the coming weeks," she added.
Now that you know how to whiten your teeth, let out your beautiful smile.
(Cover photo from: Joel Mott via Unsplash)
Shop the Darlie Supreme All Shiny White Supreme Enzyme Toothpaste here and use the code DARL20OFF to get 20% off of your purchase on regular Darlie products, valid until 31 March 2022.
Comments, questions or feedback? Email us at [email protected].