New Year's resolutions are a thing of the past. We're taking concrete lifestyle changes that will make our dispositions as bright as can be for the year ahead instead. These changes are not at all elaborate either. Making simple lifestyle tweaks in different aspects of your life — such as adding more greens to your meals, exploring new wellness activities and switching to a new teeth whitening toothpaste — can be the first step we need to make a positive change in 2022. Read on to discover more!
Integrate sea greens into your diet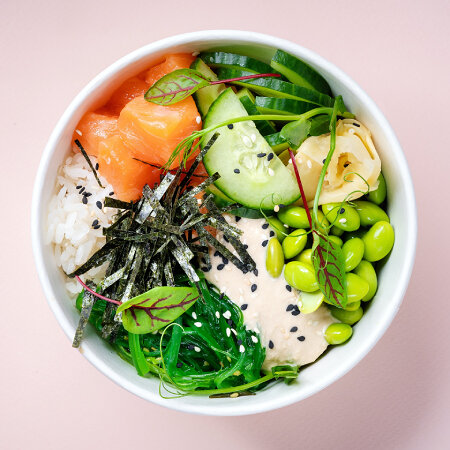 Better gut health can help you wake up with a bright smile everyday. Bad gut health can appear in the form of feeling bloated, lethargic, or finding it difficult to go no. 2 on a regular basis. It's certainly not how we would want our days to be. To fix this, try introducing sea greens — which you may know as seaweed — into your meals. Seaweeds have a high concentration of fibre, which promotes a healthy gut microbiome. Sea greens are also rich in antioxidants, which can help protect your gut from oxidative damage and potentially improve the way your skin looks by brightening and detoxifying it from within.
Be more intentional with your cash flow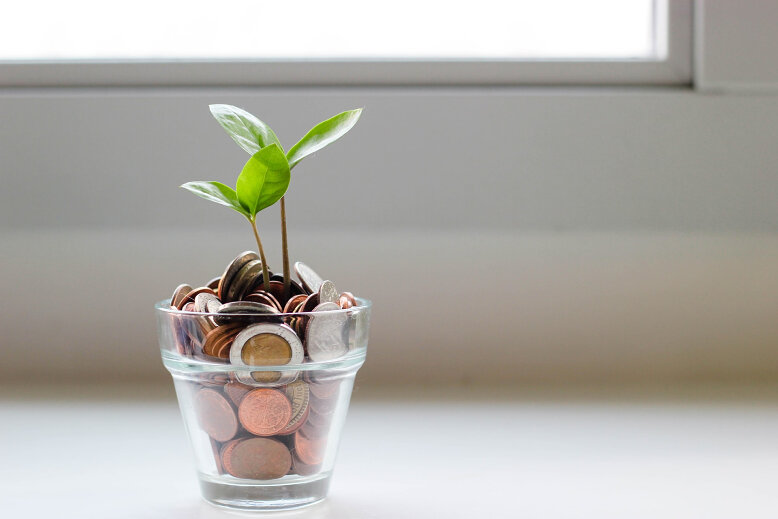 The uncertainty brought about by the pandemic hit all aspects of our lives and, for a lot of people, financial limbo became one of their biggest sources of anxiety. As we ease into 2022, get ahead of future money-related speedbumps by adopting better and more intentional money habits. It can be as simple as tracking your expenses with a money app and following a 50-30-20 budgeting system, where 20% of your monthly income is set aside for savings, 50% for necessities, and the rest to play with. If you want to be more systematic about your financial wellness, you can create a spreadsheet that will track your monthly expenses and help you stay on track with your projected net worth or financial standing by the end of the year. These constant check-ins will give you the peace of mind — and morale boost — that comes with knowing exactly where you are now and where you want to be in the future.
Add some low impact exercises to your daily routine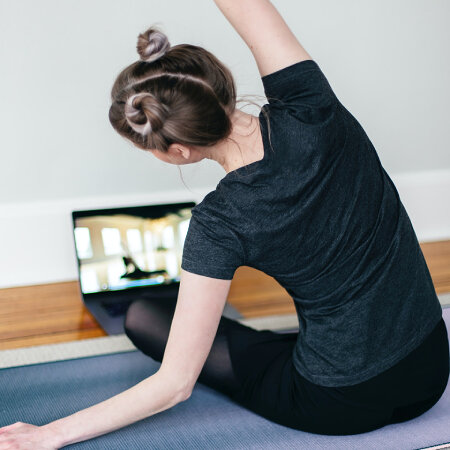 While it's a common New Year's resolution to "start working out", signing up for a gym membership can understandably be more than what you can commit to. Instead, you can ease into a healthier lifestyle by adding low impact exercises — such as a daily 20-minute stretching routine or going for a walk in the morning and in the evening — to your daily routine. According to a 2022 Pinterest wellness forecast, this is called "flexercise" where the goal is to get into the habit of moving your body without the added pressure of having to work up a sweat. You can make it even more meaningful by adding some meditation time or listening to a podcast, for extra rejuvenation.
Explore sound healing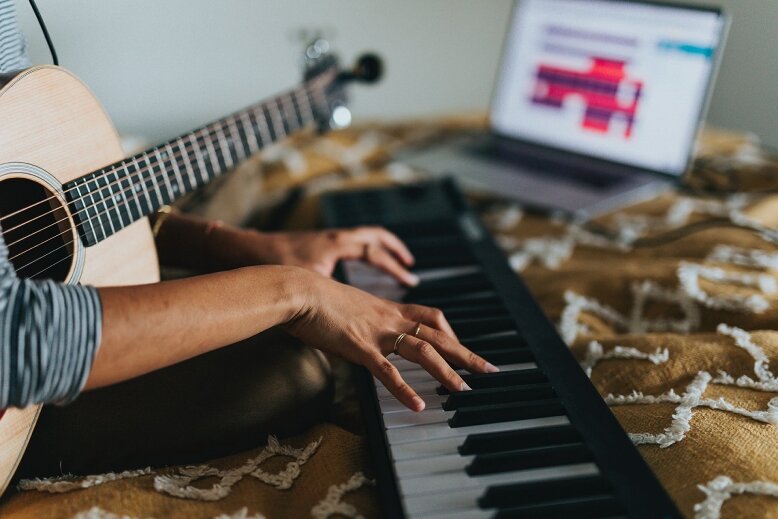 As you focus on improving your physical health, don't forget your mental health as well. If you want to explore unconventional self-care activities, consider a session of sound healing therapy. It involves using music to improve your physical and emotional well-being. Some of its benefits include lowering stress levels and boosting your immunity. There are different forms of it, but a couple of the most commonly known methods include guided meditation and tuning fork therapy, where sound frequencies are applied at pressure points similar to acupuncture.
Take better care of your oral health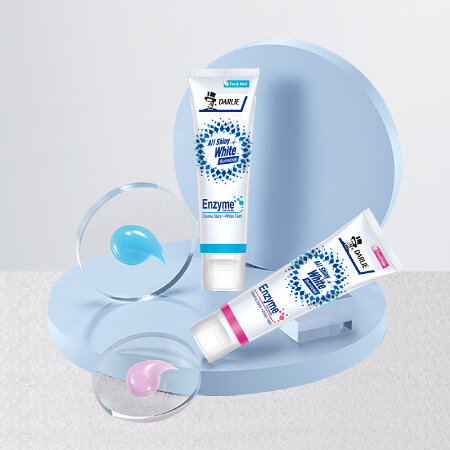 As the cherry on top of a healthier year ahead, add having a bright smile to the list of positive lifestyle changes you'll welcome in the coming months. Stained teeth, due to frequently eating coloured or acidic food and drinks as well as improper brushing techniques, can hinder one from confidently beaming. While professional dental whitening treatments are available, these aren't friendly on the pocket. Luckily, you can achieve a perfect white smile — and a confidence boost — without having to head to the dentist. All you need are good brushing habits and powerful teeth whitening toothpaste. Look no further than the Darlie All Shiny White Supreme Enzyme Toothpaste that whitens your teeth even after just one use. Sounds neat, doesn't it?
Got teeth stains because you love drinking coffee, cola, and tea? Say goodbye to them with the help of this whitening toothpaste that contains micro-whitening agents that dissolve discolouration. It's also powered by a natural dual enzyme formula (papain and glucanase) that effectively removes stains but is gentle on your teeth enamel. No stinging sensation here! The Darlie All Shiny White Supreme Enzyme Toothpaste also creates a high-density shield to protect your teeth from future stains and plaque buildup. Squeeze out a dollop of the toothpaste onto your toothbrush — just enough to cover the brush head — and use small circular motions to get every surface of your teeth. The soft, squeezable tube makes it easy to get the right amount of product every time. No waste or messes here.
We don't know about you, but we love having options — even for our toothpaste. The Darlie All Shiny White Supreme Enzyme Toothpaste comes in two flavours. The Fresh Mint variant has a refreshingly cool effect and scent that will keep your breath fresh for hours. Meanwhile, the Floral Fresh variant takes a cue from nature with its subtle flower-like fragrance that can help boost your mood and confidence even hours after brushing your teeth.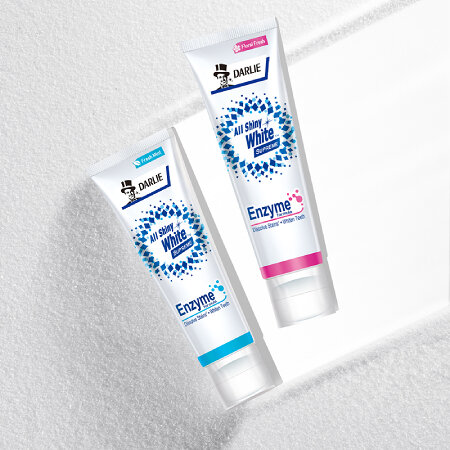 If you want more options to choose from, the Darlie All Shiny White Supreme range has more in store for you. Add a touch of luxury to your oral care with the Darlie All Shiny White Supreme Edelweiss Toothpaste, which contains Edelweiss essence from Switzerland and antioxidative Coenzyme Q10 — which helps prevent gum disease — that removes stubborn food stains on your teeth. It also has a refreshing minty taste and a soft floral scent that anyone will enjoy.
The Darlie All Shiny White Supreme Refreshing Mint Toothpaste has the same CoQ10 formula that delivers five times stain-dissolving power and prevents 90% of stain buildup. Fresh breath and no more unevenly coloured smiles? Sounds good to us.
With daily use of the right teeth whitening toothpaste, all that's left to do is to show off your bright and beautiful smile! You can confidently wear a bold lip colour without worrying about it making your teeth look yellow or be concerned about bad breath when conversing with other people.
It may seem like these lifestyle changes are small, but these can bring big benefits to your mind and body in the long run.
(Cover photo from: Anna Pou via Pexels)
Start your journey to brighter smiles with the Darlie All Shiny White Supreme Enzyme Toothpaste by heading over to the brand's official Lazada and Shopee stores. Want to give it a trial run first? Redeem a free toothpaste sample here.
Comments, questions or feedback? Email us at [email protected].