Have you heard of bird's nest drinks? No, it's not a cocktail; it's exactly what it sounds like. These are drinks that are derived from actual bird's nests which contain bird saliva. What's good about bird spit, you ask? Apparently, a lot of things!


Health benefits of bird's nests
It's not the most pleasing thing to hear at first, but traditional Chinese medicine suggests that bird's nests are a great remedy for asthma, tuberculosis, indigestion, and other familiar illnesses. It's also said to be good for boosting one's immune system, as well as helping to improve bone and skin health, blood circulation, and libido. Interesting, right?
Ready to quench your curiosity over the bird's nest hype? Grab a bottle of these 10 bird's nest drinks available in Singapore.


1. Eu Yan Sang Quality Bird's Nest with Rock Sugar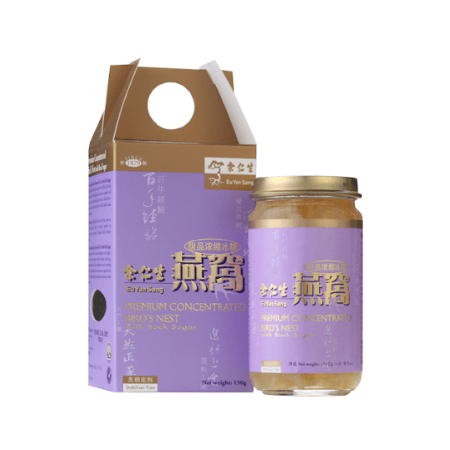 This bird's nest drink is 100% natural with no added preservatives, stabilisers, or artificial flavouring. The Rock Sugar variant has some added sweetness, making it easier to consume for those who want a nicer kick to their drink.
Another reason to try it: This product is also halal-certified and claims to be safe even for children and pregnant women (however, it is advised to consult with your doctor first).
Get it at Shopee for SGD81.90 per 150G.


2. Pristine Farm Freshly Cooked Bird Nest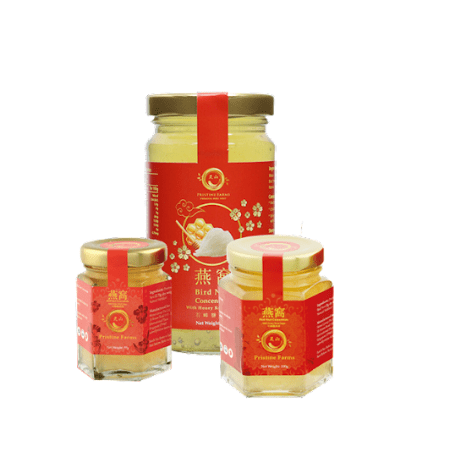 This bird's nest drink is made from ingredients harvested by hand from Indonesian jungles. This pick is rich in sialic acid and glycoprotein which are great for fighting pathogens and boosting one's immunity.
Another reason to try it: These ingredients are carefully halal-processed in Singapore through methods meant to preserve most of their nutrients.
Get it at LAZADA for SGD36.90 per 180G.


3. Brands Bird Nest Less Sugar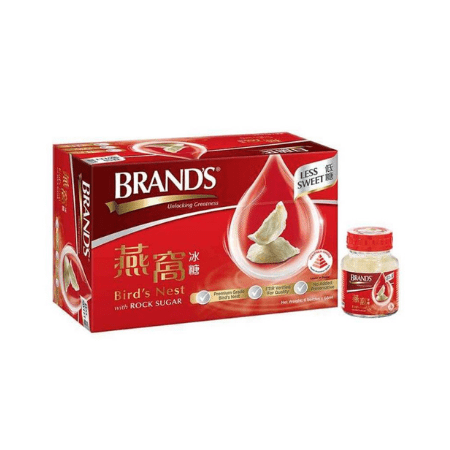 No fuss, no additives, all-natural — that's the pitch of this bird's nest drink. It also comes with less sugar but is still totally palatable to those who want a touch of sweetness on their tastebuds.
Another reason to try it: It's something you can enjoy hot and cold.
Get it at Shopee for SGD39.90 per pack of six bottles.


4. New Moon Bird Nest with White Fungus and Rock Sugar
White fungus is known in traditional Chinese medicine as an ingredient rich in fibre and good carbohydrates. These ensure better digestion, as well as healthy skin, hair, and nails. These, combined with bird's nest's immunity strengthening benefits, make this pick a total superdrink.
Another reason to try it: The combination of white fungus, rock sugar and bird's nest gives it a unique taste that's perfect for those who would like something untraditional.
Get it on New Moon's website for SGD6.90 per 150G.

5. Kinohimitsu Bird Nest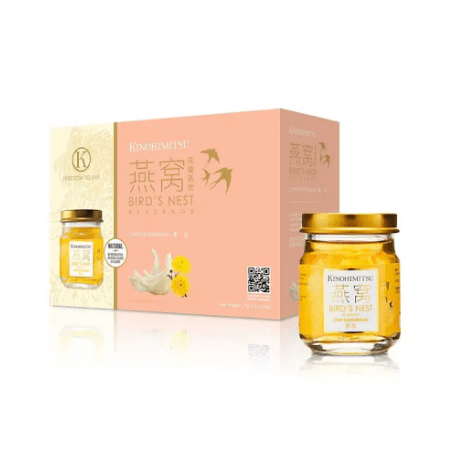 Kinohimitsu is known for its superfood range, including its bird's nest product. This pick combines bird's nest with chrysanthemum, which increases the level of vitamins A and C and minerals in its formula.
Another reason to try it: The combination of chrysanthemum and rock sugar not only elevates the flavour of the product but also helps with increased collagen production for smoother and brighter-looking skin.
Get it on Kinohimitsu's website for SGD39.90 per box of six bottles.


6. Yu Xiang Yan Aloe Vera Bird's Nest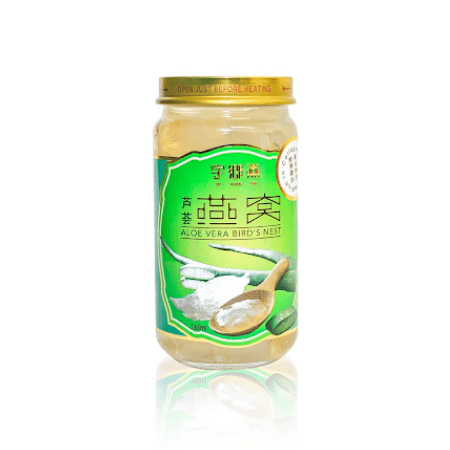 This product contains amino acids that help bring back and retain skin hydration. Aloe vera is also known to combat inflammation, reduce constipation, and balance blood sugar levels.
Another reason to try it: It also assists with collagen production and elastin fibres that delay premature signs of ageing.
Get it on Yu Xiang Yan's website for SGD5.25 per 165ML.
7. TruLife Premium Concentrated Bird's Nest With Rock Sugar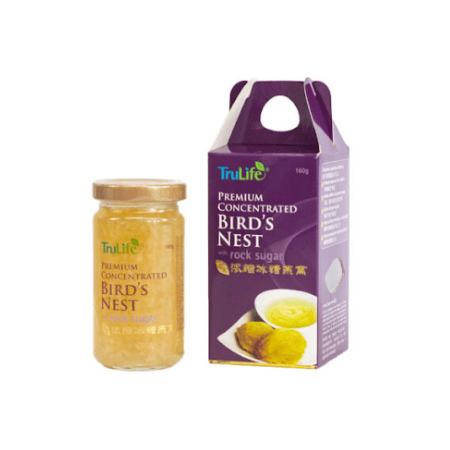 This product claims to contain the most premium ingredients to ensure the best health results. It's also very rich yet easy to consume, making it enjoyable for any age and palate.
Another reason to try it: The product also has Epidermal Growth Factor (EGF) which helps with skin tissue repair for smoother, softer, and healthier-looking skin.
Get it on TruLife's website for SGD72.80 per 160G.


8. Jiayen Bird Nest With White Fungus and American Ginseng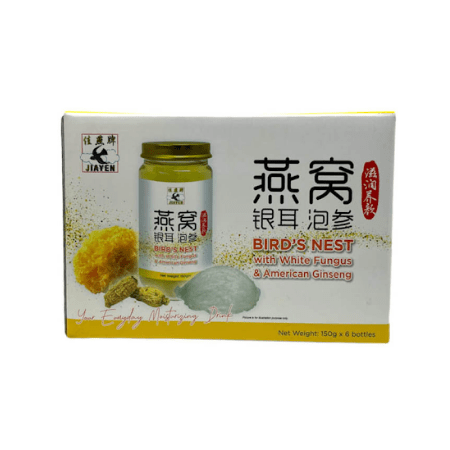 This fibre-rich product is a great immune booster and a stimulant that will keep you energised and ready for the day.
Another reason to try it: The combination of white fungus and American ginseng also provides an exciting flavour that will add a great twist to your wellness routine.
Get it at Guardian for SGD19.90 per pack of six bottles.
9. Nibbles Bird's Nest RTD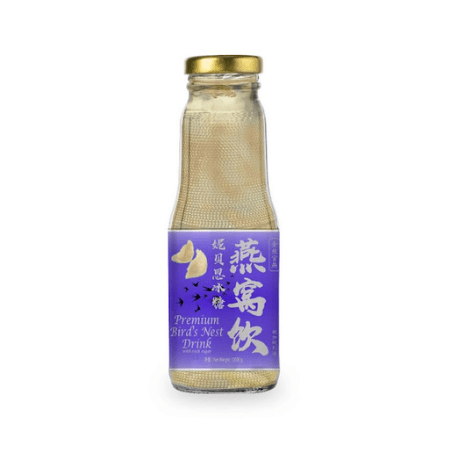 This drink is made from imperial golden bird's nest and high-grade rock sugar. It's rich in collagen, fibre, and protein which are all needed for healthy metabolism and muscle growth.
Another reason to try it: This comes in a nifty bottle that makes it easy to consume whenever and wherever you are.
Get it at Guardian for SGD12 per pack of three bottles.


10. Peach Gum Beverage With Bird's Nest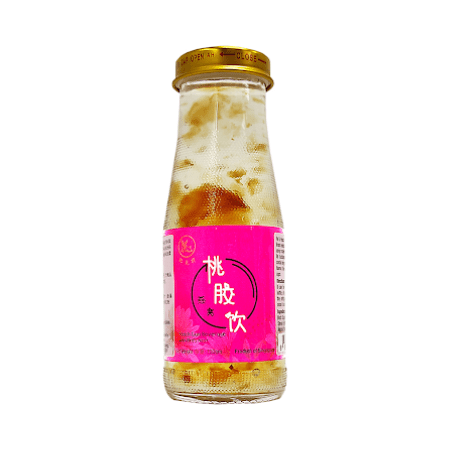 This drink combines bird's nest with peach gum which is known for remedial properties that help prevent urinary infections and provide stress relief. It also helps eliminate bad fat we absorb from high cholesterol food and assist in improving blood pressure.
Another reason to try it: This pick is also rich in antioxidants that help control early signs of ageing.
Get it at Hockhua E-store for SGD3.80 per 130G.
Comments, questions or feedback? Email us at [email protected].