Though we put a premium on comfort when it comes to styling our everyday ensembles, nothing beats the excitement we feel when we try out pieces we never have before. Stepping out of our comfort zones is undeniably a bit heart-pounding — we're never sure if it would look great or become a disastrous attempt. But there's something liberating about switching up our looks with seemingly tricky trends every now and then. Dressing a certain way "helps shift your internal self," according to clinical psychologist Dr. Jennifer Baumgartner in a Forbes interview. Experimenting with your clothes can help get you out of a rut you might be facing. After all, deviating from how you usually dress is also a way of breaking from routine — something which might be shutting down our sense of awe, curiosity, and excitement, according to Psychology Today.
So how do you take the leap of courage to finally switch up your everyday outfits for a fresh new look? Take notes as five women from around the region share the style risks they made that changed their outlook.
Andy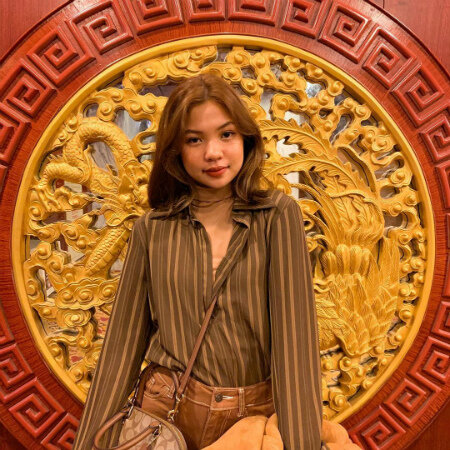 A university student studying Philippine Arts, Andy Saculo's outfits tend to be a mix of comfort and usually casual and androgynous style. Her outfits almost always incorporate her favourite wardrobe staple: trousers. Though she usually sticks to nudes, blacks, and whites, Andy doesn't hesitate in playing around with different textures and prints for a look with more dimension. Still, since neutrals are her go-tos, she initially veered away from wearing pastel-coloured blouse and skirt co-ords despite them becoming popular.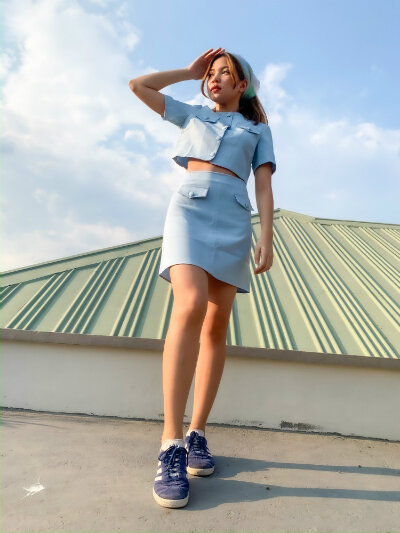 "I seldom wear skirts because I feel restricted while wearing them," Andy shares, "it also seemed too preppy and girly for my liking." But as Andy browsed through social media, she realised she could dress down the trendy outfit with sneakers. Pairing her casual trainers with a powder blue two-piece, it "made [her] feel more polished and the colour somewhat made me feel more lively and cheerful," Andy notes. Skirts, she realised, weren't so bad after all. The outfit was liberating in its femininity, and because of this, she felt encouraged to explore pieces with more variety. After all, Andy muses, "Fashion, I think, is always about taking risks in order for one to feel the most confident and comfortable."
Michelle
Likewise, Michelle Soeharto only wears what she feels is most comfortable. "It is 100 per cent original," she says because she doesn't rely on references and just goes with what suits her in the mirror. Though she doesn't mind trying style genres that are different from her own, her environment still limits her fashion choices. Living with the hot tropical climate of Indonesia, Michelle never got to try out winter clothing and finally getting to experiment with furry layers when she travelled to Japan during winter made for an exhilarating experience.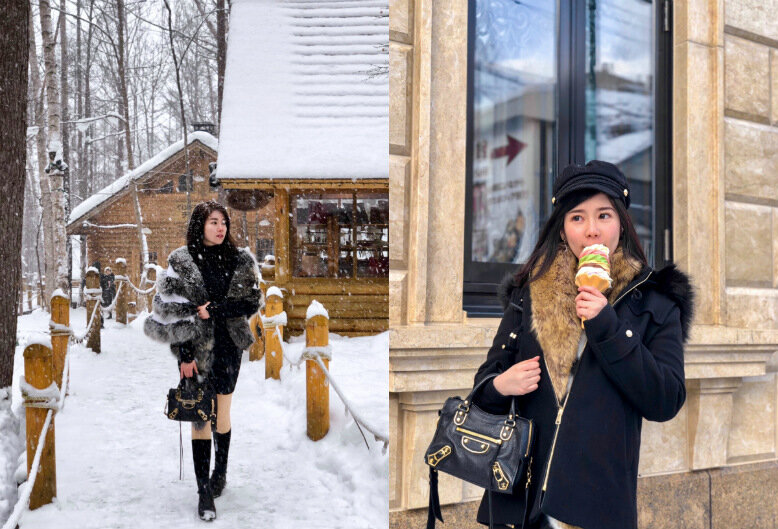 It was undeniably different from the warm-weather outfits she wears daily, but she learned to play with layers while maintaining sophistication during her trip. "I [adored] this jacket and scarf because it has a lot of functionality besides the amazing style," she says about her go-to pieces during her vacation. With these stylish pieces, she stepped out full of confidence and felt awesome. Now, she continues to step out of her comfort zone by wearing pieces she doesn't usually wear. "I feel that the world is so big in many ways and I don't want to miss it all in my lifetime," Michelle says.
Pamela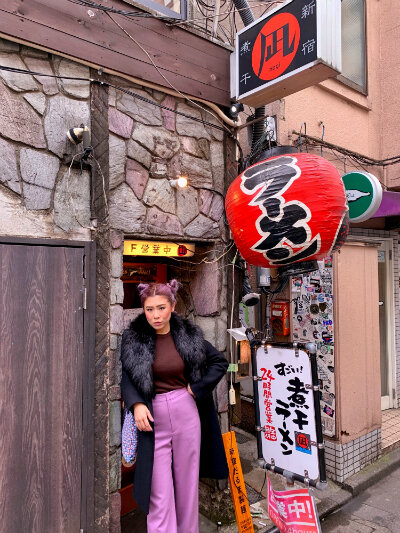 Meanwhile, PR Associate Pamela Ng goes all out with her OOTDs. Haphazard and spontaneous — that's how she describes her style, as she often complements her clothes with her makeup everyday. "My hair's also bleached and depending on what mood I'm in. It can be pink, purple, blue or grey, so oftentimes the head-to-toe ensemble can be loud," Pamela says. With a show-stopping Akihabara-inspired outfit being her most memorable one, as you can surmise, she tends to be quite experimental with her clothes. Despite that, because of an idea that she possesses wide shoulders, Pamela tends to shy away from pieces that accentuate her top frame. "Button-down shirts, t-shirts, or anything that's monogram and spreads across my bosom [or] frame would make me look like [the] Hulk since I'm not very tall as well," Pamela laments.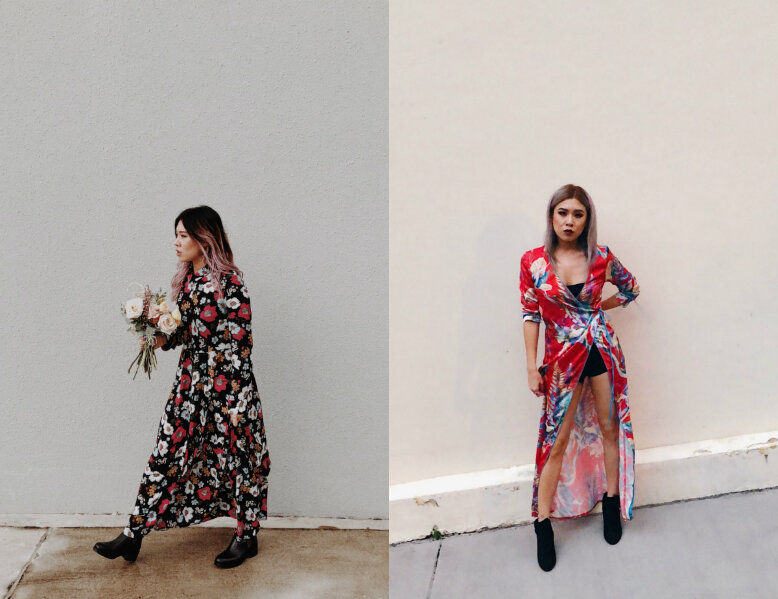 But since Pamela's the kind of person who makes it a point to try every beauty and style trend she comes across at least once in her life, she just went for it. "It didn't make sense holding back from exploring new styles just because I felt that I would appear larger physically, [and] not be 'skinny'," she explains. So a few years back, she finally convinced herself to try out new pieces that embraced her silhouette. She tried out single statement prints and disrupted the emphasising pattern by wearing them with v-necks or cutting them at the waist. Trying this out, her friends said nice things as they always do. In fact, Pamela confesses," I don't even think they noticed I was trying something 'new'." But overall, it's really her curiosity that ultimately released her inhibitions. Pamela surmises, "[Experimenting with new styles] made me feel less concerned about how I'd appear to others, and myself."
Joanna
Similarly, Joanna Ooi used to be hesitant in wearing clothes that don't seem to work well with her figure. As a lawyer, she tends to dress simply and comfortably on a daily basis, sticking to classic pieces that have long been tried and tested. Given that, she initially wasn't keen on wearing long dresses, particularly those with a mermaid silhouette. It was simply impractical, she says. "I am about 5'2" and was afraid that long mermaid dresses will overwhelm my petite frame." Of course, because of its length, she was also scared of the possibility of tripping and falling.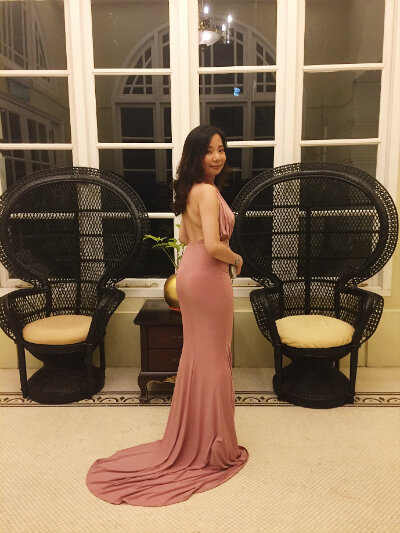 But for a ball she attended last year, she mustered up the courage to try the tricky style. She opted for a dusty pink mermaid gown, which she "can't afford to pass up because the dress looks like it would accentuate curves at all the right places." Not to mention, it was also a halterneck that bared her back just enough to show the right amount of sexiness. When she arrived at the venue, Joanna was surprised at the reaction she got. "New girl, who dis?" was what her girlfriends said the moment they saw her with the elegant gown. "It felt rather empowering knowing that you can rock trends and outfits which you think you can't," she relates. It definitely changed her outlook, and since then, she has become a lot more open to trying out new styles.
Vix
As a working mum juggling her time between her marketing career and her family, Vix Soliven leans towards clothes that are more practical and comfy all while still appearing chic. She doesn't like baring skin and she keeps it polished. Aside from Audrey Hepburn's elegant looks, Vix also shares, "I like the style of Charlotte York from Sex and the City." Despite that, she was never really keen on wearing power dresses and heels, even at work. Stiff clothes and uncomfy shoes all day long? We all know the pain, right?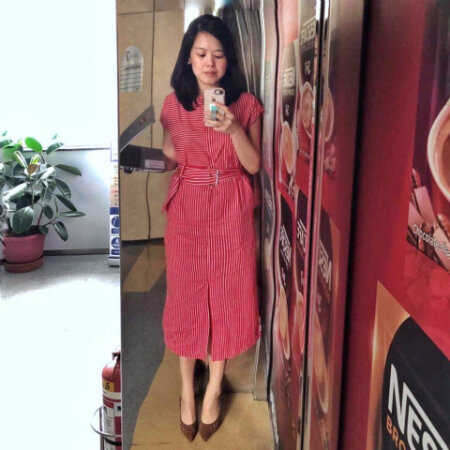 But for a very important business presentation, she was forced to wear the combo she never thought of trying. "In my head, the outfit [gave] me more confidence," Vix says of why she chose the striped dress and pointy-toed heels. And indeed, people complimented her new style and the smart ensemble gave her the boost she needed to face the big day. Stepping outside of her comfort zone that one time made her more open when it comes to her sartorial choices. Since then, she's been more open to delving into power dressing. It's definitely become a way for her to experiment with more classy ensembles.
Next, switch it up with these high fashion looks you can cop for cheap.
Comments, questions or feedback? Email us at [email protected].