Clozette is proud to be the digital media partner of Singapore Stories 2021, organised by Textile and Fashion Federation (TaFF) Singapore. Stay tuned as we bring you the latest news and happenings on the fashion design competition.
And then there were five. Following our reveal of the semi-finalists of Singapore Stories 2021, the Textile and Fashion Federation (TaFF)-led fashion design competition has since announced the top five rising talents who will advance to the final leg of the competition: Angeline Oei, Jon Max Goh, NantanaBoonchuayseng, Nikasha Khemka and Yan Ng.
Fresh off the gruelling semi-finalist judging round where they were evaluated by a panel of avant-garde judges for their creative vision, innovation and commerce readiness, the finalists' hard work and creativity will be put to the test as they are tasked to produce a six-look capsule fashion apparel collection that's inspired by this year's theme: "Fashion and Technology: A New Era."
Ahead, the five fashion design talents tell us about their most significant memories from the competition thus far, which designers' capsule collections they're most excited to see during the final judging round, and more.
Angeline Oei of A.Oei Studio
"Fashion in the new normal is turning inwards as the industry is forced to re-evaluate traditional retail and production systems; to think about sustainability as an intrinsic necessity rather than just a branding tactic, to think about how to digitally communicate with people," shared Angeline Oei of A.Oei Studio, as she reflected on how the pandemic has impacted the current state of fashion and its relationship with consumers all over the world.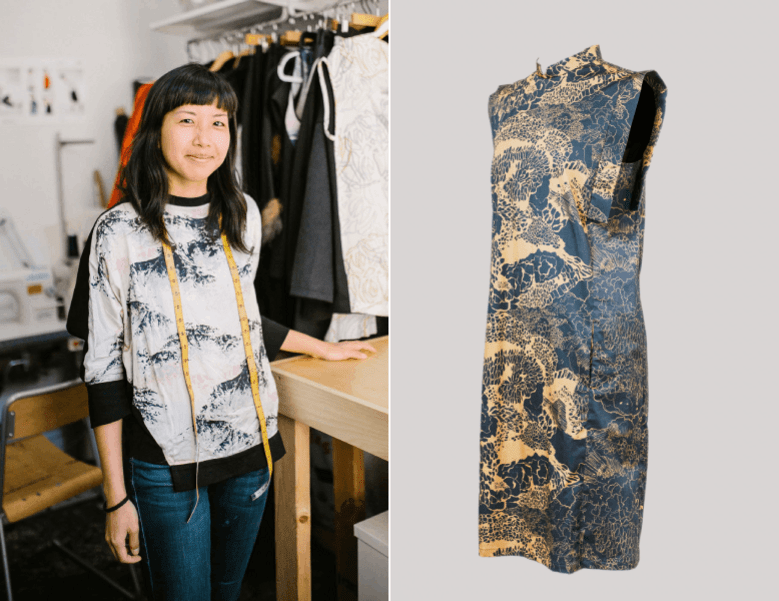 For the Amsterdam-trained designer, having the opportunity to receive mentorship and advice from the lecturers at the LASALLE College of the Arts has helped her gain insights into the emerging technologies in design and how other designers were incorporating them into their works.
"Technology has enabled me to create my own fabrics and [explore] new craft techniques [for Singapore Stories]," revealed Angeline. She was also able to gather "many visual and conceptual references from the Maritime Trade Gallery at the Asian Civilisations Museum", which inspired her to create her own fabric print and designs for the collection. As for the fellow finalist's collection that Angeline is looking forward the most to seeing during the final leg of the competition? "Jon Max Goh," she replied.
Jon Max Goh of JONMAXGOH and Livingwear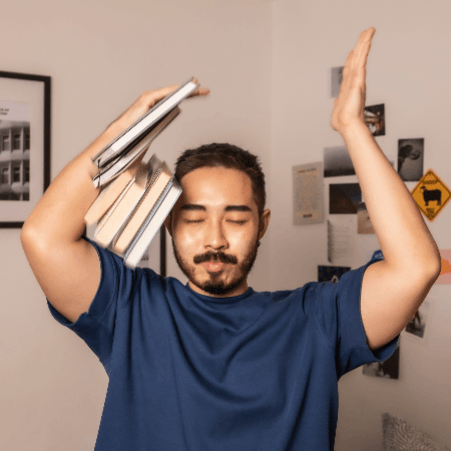 "[Technology has empowered my designs for Singapore Stories] as it always should — it simply becomes another crayon in the colouring box, whether it's helping me create a digital print or allowing me to explore new materials," enthused Jon Max Goh of JONMAXGOH and Livingwear. Despite the challenges that the pandemic has posed to the fashion industry thus far, the designer remains optimistic and believes that fashion in the new normal "will continue to be boundless."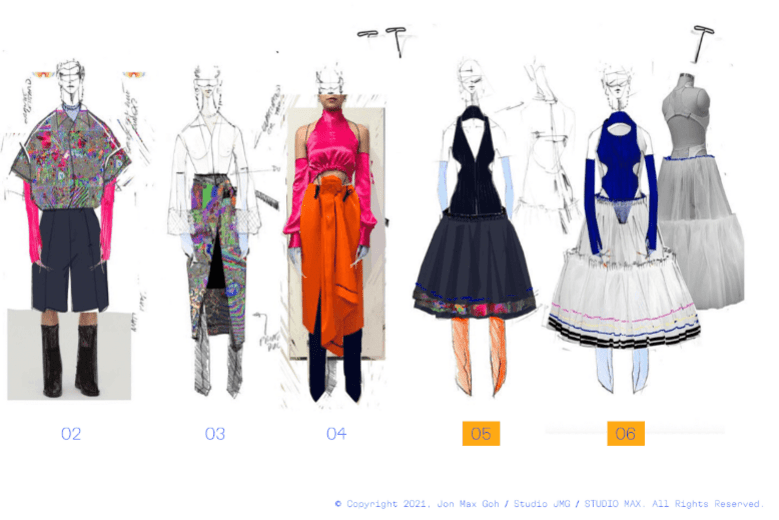 Looking back at the time he's spent working in fashion in New York, Jon reveals that "it takes a lot of courage to stick to your guns" as a fashion designer. That said, he's also realised that it's important to "practise to learn to listen and absorb the opinions and critiques of others." "Finding that balance to be unwavering and filter what is useful takes maturity, and the only way to get there is to keep flexing that creative muscle and be open to surprising yourself at every step of the way," he advised.
As Jon progresses to the final round of Singapore Stories 2021 with four other rising talents, he shares that he's most excited to check out designer Yan's capsule collection: "I'm absolutely in awe of the way Yan has used 3D virtual prototyping to power her business and design process, and I cannot wait to see what whimsy she comes up with for the finals!"
NantanaBoonchuayseng of YNG3
"The design process for bespoke tailoring is very different from fashion design as [the former usually] involves personal discussions between the designer and their client. We take their personality and body shape into consideration. Whereas when designing for ready-to-wear pieces, we imagine what our ideal target consumer and design accordingly," explained Nantana, who comes from a family of tailors from Thailand.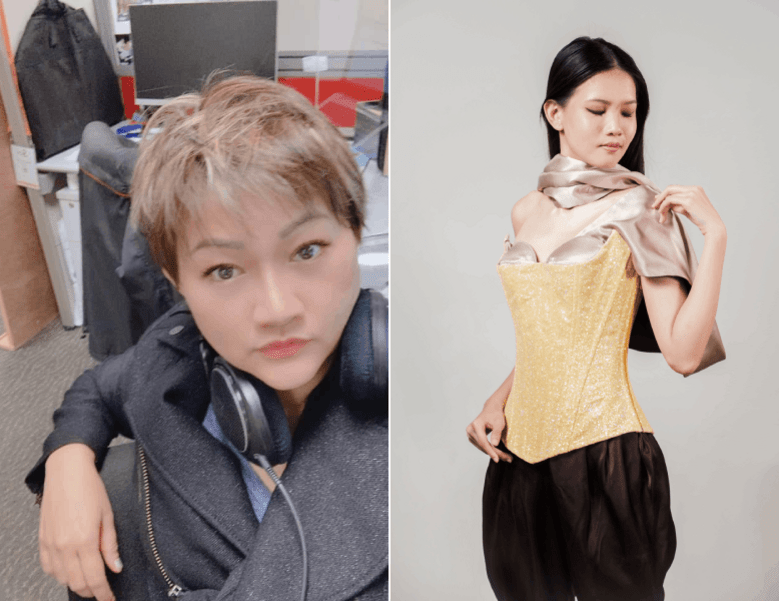 For her semi-final presentation, the ESMOD graduate decided to honour her roots by showcasing a modern, daywear-take on the exquisite traditional costumes that were worn by Queen Sirikit from Thailand. "I wish to transform couture into daywear, hence I decided to design a corset dress that's 'ready to wear' yet carefully made with high standards of craftsmanship," she explained.
Given her affinity with artistry and handmade designs, Nantana is a fan of Nikasha's use of "bold colours and embroidery craftsmanship" and is eager to see what the fellow designer has in store for the final leg of the competition.
Nikasha Khemka of NIKA
"The most significant memory that I've had from Singapore Stories 2021? It's [realising] how far and most beautiful we've been able to design and produce hand-created garments between my team in India and Singapore over countless video calls. Another plus for technology!" gushed Nikasha Khemka of NIKA.
The ethical designer, who's known for creating colourful sets, added that her design process is largely led by music and her inspirations, and she strives to keep the energy "authentic, positive and vibrant" whenever she presents her work to the judges.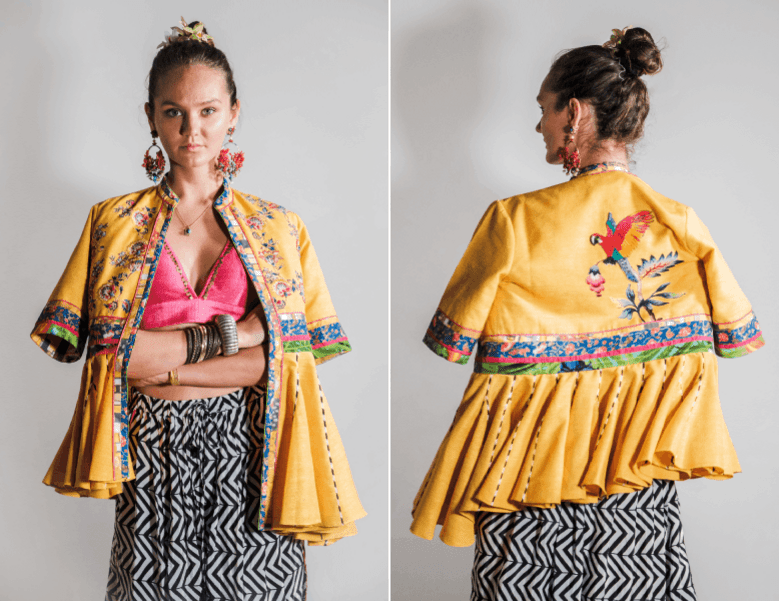 "[Highlighting handcrafted traditions] has been my 'landscape' ever since I learnt to design, so I guess it's my go-to. I love how handcrafted traditions are passed down from generation to generation, hence I'm dedicated to celebrating all kinds of stories, told and untold," she explained. Looking ahead, the designer wishes to witness all of the finalists' capsule collections, stating: "They all look amazing, so I'm excited to see each of their designs."
Yan Ng of Lily & Lou
"Why let trends depict what you should wear when you can give it a personal touch? It's so much more fun when you get to be involved in the design process and see your creation come to life when you receive the final piece," declared Yan Ng when quizzed about why she believes customisation will play an integral role in the present and the future of fashion. The Raffles College of Higher Education alumna is the co-founder of innovative fashion label Lily & Lou, which operates on a made-to-order model to empower consumers to reduce unnecessary waste.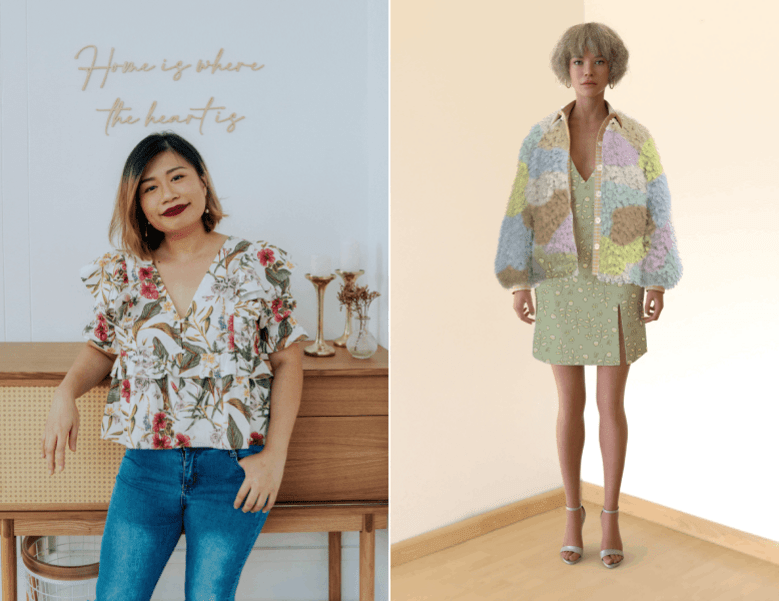 Elaborating on her statement, the designer shares that the opportunities that lie therein are "endless' as "technology will progressively evolve to ensure that customisation is sustainable by means of scale and operations." Even so, she acknowledges that the short-term barriers would be to convince consumers to "kick their fast fashion habits and join the slow fashion movement."
As for the designers whom she's most excited to see during the final fashion presentation, Yan revealed: "Everyone has such different points of view! I'm looking forward to seeing Nikasha's designs. She has such a vibrant aesthetic, hence it'd be interesting to see how she'd incorporate tech into her collection. Jon's collection looks exciting too as he has created his own unique print and silhouettes that stand out from the rest. I can't wait!"
Supported by the government to advocate the next generation of Singapore-based talents for a global audience, the winner of Singapore Stories 2021 will walk home with the Singapore Fashion Award trophy, as well as secure retail opportunities at Design Orchard and TaFF's online platform OneOrchard.Store (OOS). Plus, the designer will also have the chance to debut their collection at Paris Fashion Week 2022 with Fashion Division Asia Europe and have their winning look showcased at the Asian Civilisations Museum's (ACM) #SGFASHIONNOW exhibition.
Which Singapore Stories 2021 finalist has your vote and why?
Follow Singapore Stories 2021 on Instagram and on singapore-stories.com to learn more about the designers' progress and six-month design competition journey.

Comments, questions or feedback? Email us at [email protected].