Ever find yourself trying out a piece of clothing in a retail store, only to realise that the fit isn't as great as you wished it to be? Perhaps, you've also secretly harboured hopes that the same piece you fancied was offered in your favourite colours too? I know I have, and chances are that you've had similar experiences too.
This process of coming across less-than-perfect clothing time after time can be incredibly frustrating. Sometimes, what we're looking for isn't the most glamorous dress in the store when what we need are classic, comfortable, well-fitted pieces that celebrate us: women of all different shapes, sizes and skin colours with our own personal tastes and preferences that make us unique.
Join me as I report on my very first made-to-order experience at Accent, a new modern contemporary tailor store in Singapore that aims to bring the thoughtful tailoring experience to women from all walks of life.
Tailored to a T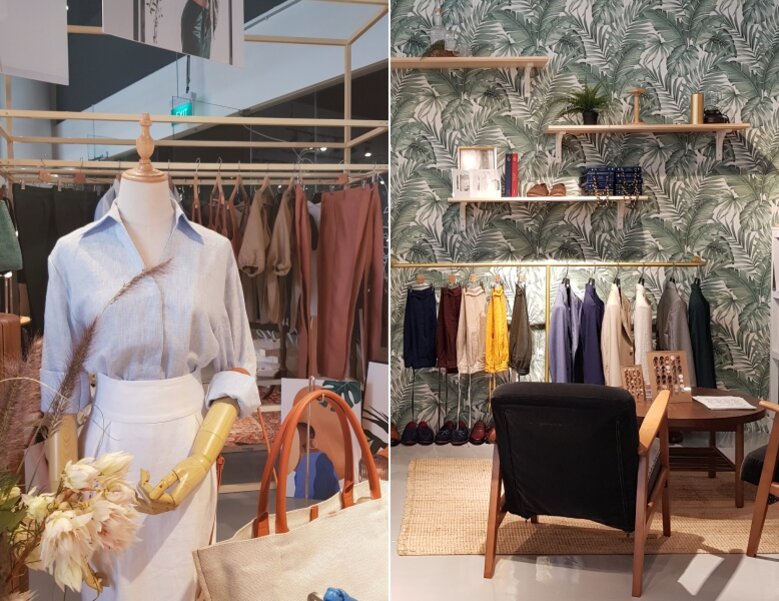 "Gone are the days where tailoring is exclusive and generally for men. We educate women on well-tailored and high-quality fabrics, bringing them limitless choices on the styles they can create with us," the store shared in a press release during its official launch in September this year.
Co-founded by our very own Star Clozetter Lyn Kua, the store's light-filled space at Orchard Central is far from the serious, moody-looking interiors that typically come to mind whenever one thinks of tailoring shops. "We want to make our clients feel as if they were entering a safe space where they could share their concerns and needs with us. It's about offering a service that's truly tailored to them," revealed Lyn in an exclusive interview with Clozette.
True enough, it exudes a cosy, relaxing atmosphere and boasts an expansive selection of fashion and lifestyle finds by local labels alongside the brand's own range of off-the-rack, made-to-order and made-to-measure products.

Sharing about her inspirations behind launching Accent, Lyn revealed, "Having run Accent's older and 'brother' brand Assemble for the past five years, I was able to understand more about what women wanted in terms of clothing. Beyond having the right fit, I realised that women should have clothes that can enhance their body shapes, sizes and skin colour. Accent provides a new, extraordinary and unique experience that could be enjoyed by all female clients."
Similarly, a recent article by The Guardian also reported on the emerging trend for tailor-made clothing, where brands are focusing more on offering sustainable, quality clothing that's made for women of different shapes and sizes. Clothing as we know it is slowly but surely returning to the days where tailoring and fit were of utmost importance.
The process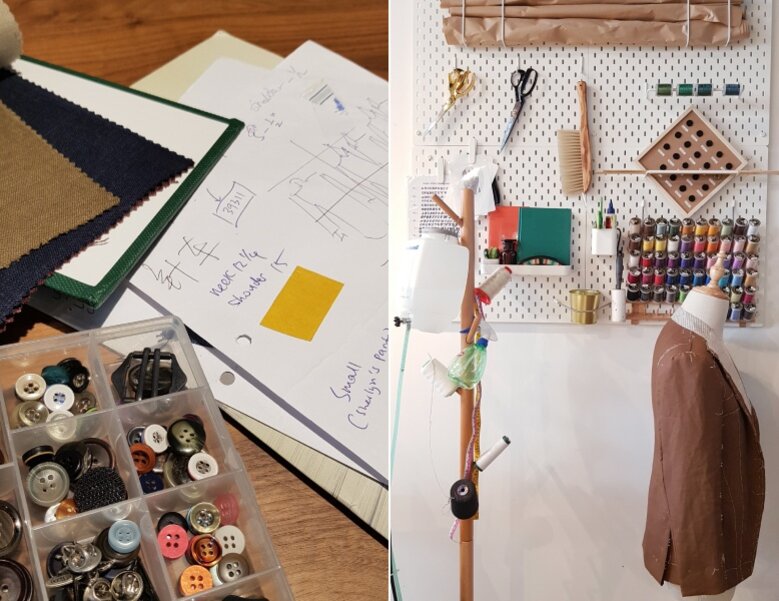 How does one go about the made-to-order experience? It's a fairly easy process that invites you to leave all the tough work to the skilful hands at Accent. You begin your tailor-made journey by booking an appointment with them before dropping by their store to try on your desired piece according to the size that's closest to yours. After which, you'll get to select your preferred colour and have your outfit customised to your unique body frame.
The folks at Accent will take one week to complete your outfit before you're required to visit their space again for a round of fittings. Shortly after they've made the final tweaks, you can choose to collect your very own made-to-order piece from their store or request for it to be delivered right to your doorstep.

I found my made-to-order experience to be incredibly fun and insightful as I was able to learn more about the beauty of tailoring from Accent's manager, Teo Tai Ann. According to Tai Ann, the store's debut collection of linen pieces were a great starting point for them as they believed the fabric's charming wrinkled texture and porous nature would work well in our hot and humid climate.
The store's collection also thoughtfully featured seven different women in their pieces to showcase how tailored pieces are able to bring out the best in each of them. "We wanted to show that real women, and not only those with model-like proportions, are able to pull off different outfits and looks," shared Lyn.
The final result
For my very own made-to-order outfit, I decided to go with their Chloe Linen Work Shirt, which is designed with a slightly oversized collar and a pair of high-waisted Sherlyn Linen Work Pants. It was a smart casual outfit which I could easily style up for meetings or style down for lazy brunches with my family on weekends.
My favourite aspect of the Work Shirt was its versatility and how it helped provide the illusion of a visually sharper jawline. The V neck blouses and shirts that I've worn in the past were either cut too low or too high for my frame, which made them uncomfortable for me to wear on a daily basis unless I styled them with a camisole underneath. Details do matter.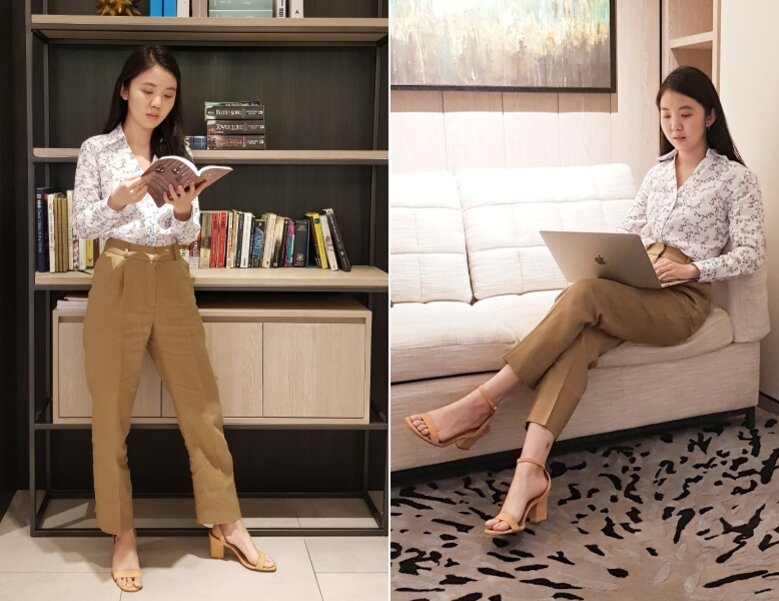 As for the Work Pants, I loved how they were tailored to my lower body frame as I have a narrow waist and wider hips. These pants were also designed to be slightly roomier than my usual slim-fit bottoms and bore a more relaxed, resort-chic vibe. It's safe to say that I left the store feeling incredibly satisfied with my spanking new outfit, and have nothing but praises for the store, its service and attentive staff.
Lyn also shared with us that they were thrilled to have launched their official web store, Accent.sg, shortly after the opening of their new space. They are currently fine-tuning the site further to cater to women. Lyn said, "We're in the midst of bettering our website and we're excited to offer more lifestyle-driven content that can educate and empower fellow women on how to dress better. Stay tuned."
Accent is located at 181 Orchard Road, Orchard Central, #04-04/05/06 Singapore 238896.
Next, discover which fashion and beauty picks are at the top of #TeamClozette's wishlist this December.

Comments, questions or feedback? Email us at [email protected].